Schumer Warns of Government Shutdown Over Trump's Border Wall
By
Democratic leader also cites plan to defund Planned Parenthood

Congress must pass spending bill by April 28 to avoid shutdown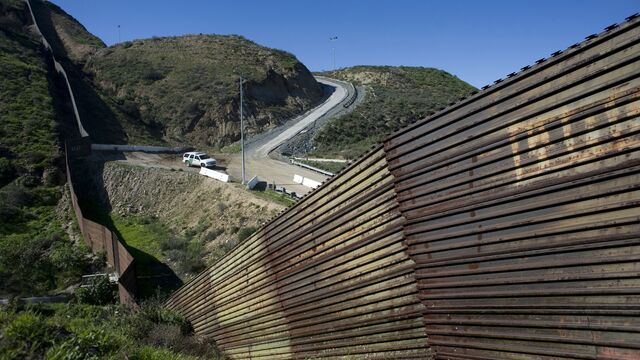 Senate Democrats warned Republicans Monday that attempts to take funding away from Planned Parenthood or pay for President Donald Trump's border wall in a stopgap spending bill that must pass by late April would result in a government shutdown.
The threat from Senate Minority Leader Chuck Schumer and other Democratic leaders sets up a climactic first showdown with the president, particularly with their inclusion of Trump's signature border wall proposal. 
"If Republicans insist on inserting poison pill riders such as defunding Planned Parenthood, building a border wall, or starting a deportation force, they will be shutting down the government and delivering a severe blow to our economy," Schumer said in a statement.
Up until now, Trump hasn't needed Democratic votes to stock his cabinet or advance the repeal of Obamacare, but a spending bill keeping the government open is subject to a 60-vote threshold in the Senate. If Congress doesn't act, a partial government shutdown would begin on April 29.
Democrats also warned against including funding for a "deportation force" as the Trump administration emphasizes ramped up arrests and deportations of immigrants in the country illegally.
A Planned Parenthood funding fight brought Congress to the brink of shutting down the government in March 2011, and immigration has also been a major fight in previous spending bills.
The threat comes as Republicans and Democrats have been negotiating a spending bill behind the scenes, but with no clear way to break the looming impasse. Republicans have been mostly focused on their efforts to repeal and replace Obamacare, including a provision to defund Planned Parenthood.
Democrats also want to preserve provisions in current law requiring an equal increase in defense and non-defense spending, but that demand contradicts Trump's plan to significantly boost defense spending while imposing deep domestic spending cuts.
Republican Senator Tim Scott of South Carolina noted Democrats have the power to block bills.
"You know as well as I do the threshold for legislation is not 51," he said Monday.
But Scott said Democrats should look at past shutdowns and realize that isn't the best way to proceed.
A 16-day government shutdown in October 2013 resulted in the furlough of hundreds of thousands of federal employees as Republicans tried and failed to get President Barack Obama to defund the Affordable Care Act.
It's not clear yet if Democrats would actually carry out their threat if the White House and Republicans would dare them to block a bill to keep the government open, as that strategy isn't without risk. Ten Democratic senators face re-election in the 2018 midterm elections in states Trump won, and the president can argue he is merely trying to implement the agenda he ran on.
But Democrats note the president repeatedly said Mexico would pay for the wall, not taxpayers, and say the administration has yet to offer key details, such as how it will acquire the land, where it will be built and how it will be constructed.
Democrats also said they would oppose riders that "roll back protections for our veterans, environment, consumers, and workers."
Before it's here, it's on the Bloomberg Terminal.
LEARN MORE