Oil Erases Losses, API Said to Report U.S. Crude Stockpile Drop
By
API said to report U.S. crude stocks fell by 531,000 barrels

Saudi says it pumped 10.011 million b/d in Feb.: OPEC Report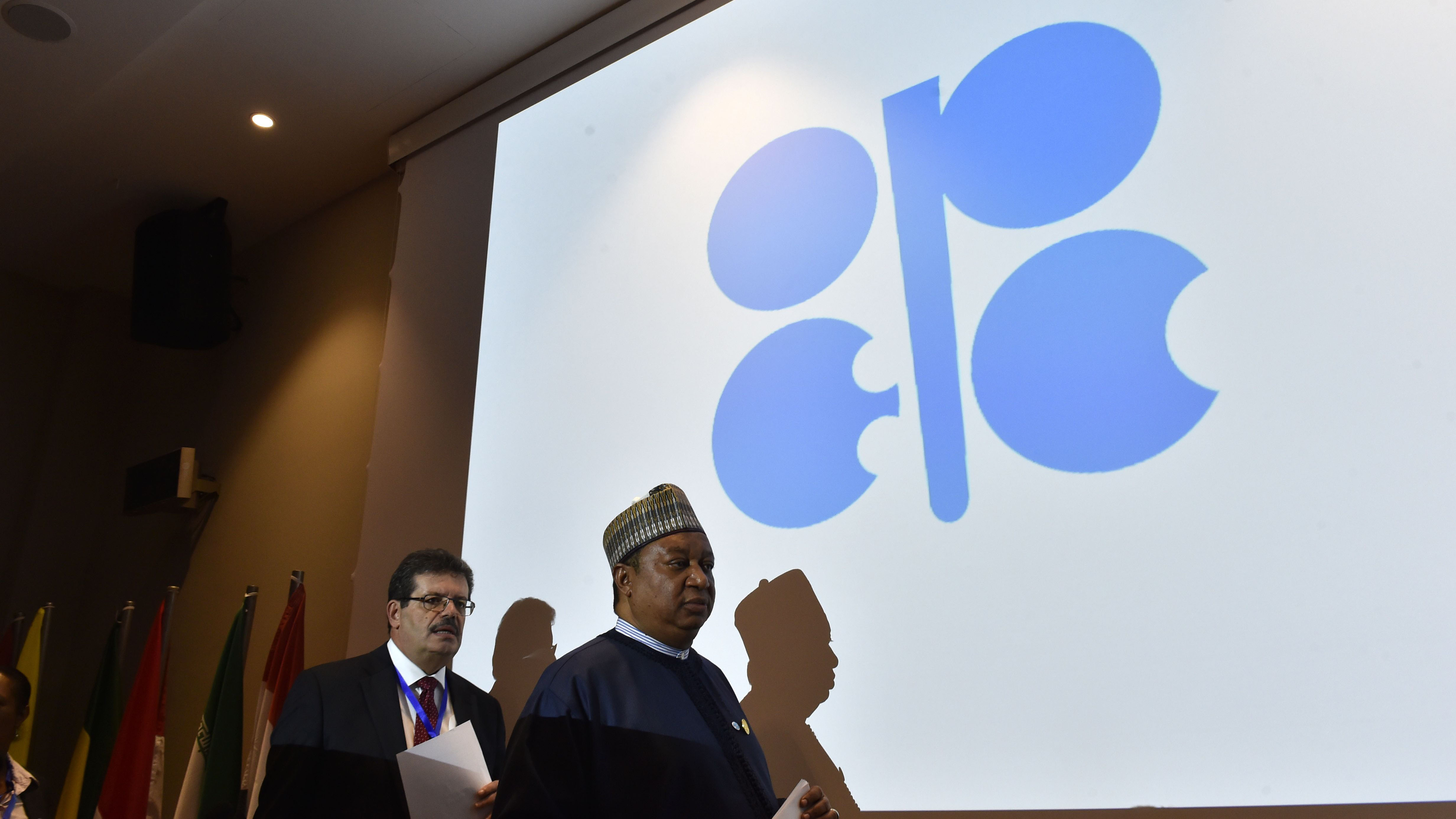 Oil erased losses after an industry report was said to show U.S. crude stockpiles unexpectedly fell last week.
Inventories declined by 531,000 barrels last week, according to an American Petroleum Institute report Tuesday, people familiar with the data said. Analysts surveyed by Bloomberg said stockpiles probably increased by 3.13 million barrels last week ahead of an Energy Information Administration report on Wednesday. A draw in crude inventories would be the first decline since December when compared with EIA data. Saudi Arabia raised its production back above 10 million barrels a day, yet OPEC's largest producer was said to have put its extra February oil output into domestic storage.

Oil broke below the $50-a-barrel level last week for the first time since December as rising U.S. crude inventories and output counteracted reductions by the members of the Organization of Petroleum Exporting Countries and 11 other nations as part of a deal to help re-balance the market. Saudi Arabia is determined to stabilize the global oil market, the Saudi Arabian Energy Ministry said in a statement Tuesday. That follows previous comments during CERAWeek from Energy Minister Khalid Al-Falih that the kingdom won't indefinitely "bear the burden of free riders."
Crude stockpiles have been increasing for weeks and "any sign of a reversal has got to be a little bit bullish. It might reverse the current downtrend if it's confirmed by the EIA report," James Williams, economist at London, Arkansas-based energy-research firm WTRG Economics, said by telephone. "It may signal that the impact of the OPEC cuts is finally showing up."
West Texas Intermediate for April delivery dropped by 68 cents to settle at $47.72 a barrel on the New York Mercantile Exchange, the lowest level since Nov. 29. Total volume traded was about 57 percent above the 100-day average. Futures traded at $48.43 a barrel at 4:49 p.m. after the API report.
$45 Price Risk
Brent for May settlement declined by 43 cents to end the session at $50.92 a barrel on the London-based ICE Futures Europe exchange, slipping below its 200-day moving average for the first time since November during trading. The global benchmark traded at a premium of $2.57 to May WTI.
See also: OPEC's best signal of success no longer looks so promising
Saudi Arabia is still committed to keeping its production below the level agreed to with OPEC in November, according to a person familiar with the kingdom's oil policy. The Saudi Arabian Energy Ministry said that higher production last month was due to storage adjustments. At 10.011 million barrels a day, the producer's output is still below the ceiling of 10.058 million a day imposed by the agreement. Production data that the group derives from external sources, such as news agencies, showed Saudi output falling by 68,100 barrels a day to 9.797 million a day.
Yet, there is a risk of oil prices dropping to $45 a barrel due to increases in shale oil production, Kuwait Oil Minister Issam Almarzooq said in Kuwait City. U.S. crude production is holding above 9 million barrels a day, recent EIA data shows. The EIA forecast that output at major U.S. shale plays would reach 4.96 million barrels a day in April, the highest since March 2016, according to a report.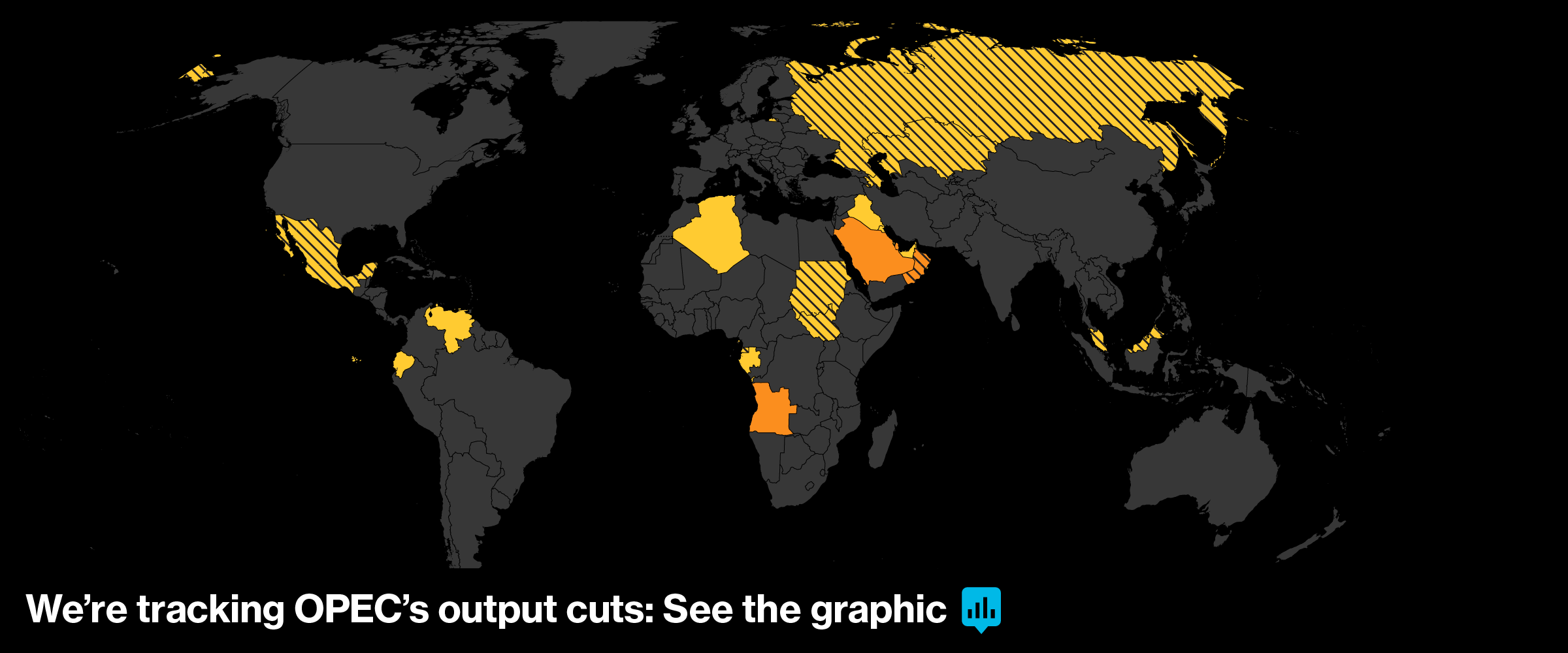 "What we've seen is U.S. production grow significantly over the past several months. It certainly doesn't help sentiment when many U.S. shale producers were seemingly giving high-fives last week at CERA," Michael Tran, a commodities strategist at RBC Capital Markets based in New York, said by telephone. "We are seeing re-balancing in other parts of the world," but at a slower pace, he said.
Oil-market news:
Iran is ready to maintain production at 3.8 million barrels a day in the second half of this year if OPEC decides to extend output cuts from June to the end of year, according to the Islamic Republic News Agency, or IRNA, which cited Oil Minister Bijan Namdar Zanganeh.
Libya's eastern-based military commander Khalifa Haftar launched an assault by land, air and sea to retake two of the country's major oil terminals, as fighting threatens to escalate in the holder of Africa's largest crude reserves.
Before it's here, it's on the Bloomberg Terminal.
LEARN MORE