Airlines Cancel 5,300 Flights Ahead of U.S. Northeast Storm
By
Blizzard may drop as much as 20 inches of snow on city

Amtrak to stop Acela Express to Boston, trim other service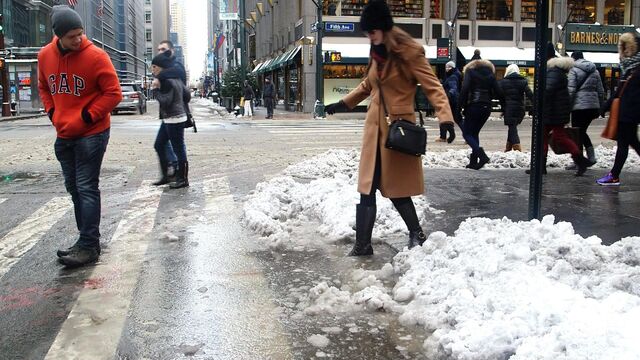 Three of the nation's biggest airlines canceled all flights to the three major New York City-area airports Tuesday as carriers grounded more than 5,570 trips ahead of a winter storm that threatens to batter the U.S. Northeast.
The New York area was under a blizzard warning with snowfall of as much as 20 inches (51 centimeters) and wind gusts of up to 55 miles per hour (88 kilometers per hour) expected on Tuesday. The storm was affecting service at 40 airports, American said, including Washington-Reagan and Chicago.
American Airlines Group Inc., the world's largest carrier, canceled all operations Tuesday at LaGuardia and John F. Kennedy International, aiming to resume normal service Wednesday morning. United Continental Holdings Inc. and Southwest Airlines Co. grounded flights Tuesday at LaGuardia and Newark, New Jersey's Liberty International, the airlines said.
American and United said they would suspend Boston flights Tuesday morning, while Southwest said it would stop flights for the day there and at Philadelphia. Southwest, which has grounded more than 1,330 flights Monday through Wednesday, said it would suspend service at Washington Dulles and Reagan airports Tuesday, while United plans to shutter Washington-area and Philadelphia airports Monday night through 2 p.m. local time Tuesday. American plans to cancel flights before 8 a.m. Tuesday at Reagan and then resume operations.
Flights also were suspended or trimmed at airports in smaller cities.
Delta, Amtrak
Watch Next: What the Impending East Coast Storm Means for Natural Gas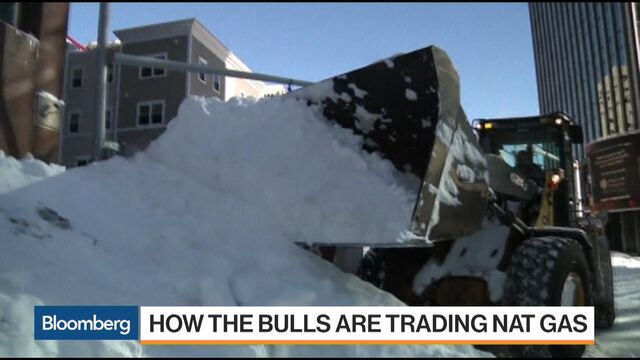 Delta Air Lines Inc. and its regional carriers canceled 130 flights Monday and another 800 trips on Tuesday. The airline said it expected to resume operations with a reduced schedule Tuesday night.
Amtrak plans no service Tuesday on the Acela Express between New York City and Boston and will limit service between New York and Washington, according to a statement on its website. Some Empire Service and Downeaster Service trains won't run, and the Northeast Regional and Keystone Service will have modified schedules.
Business-software company EPAM Systems Inc. canceled an annual investor day Tuesday in New York because of the approaching storm, and phosphate-salts producer Innophos Holdings Inc. delayed a similar meeting that had been set for March 15.
Watch Next: What the Impending East Coast Storm Means for Natural Gas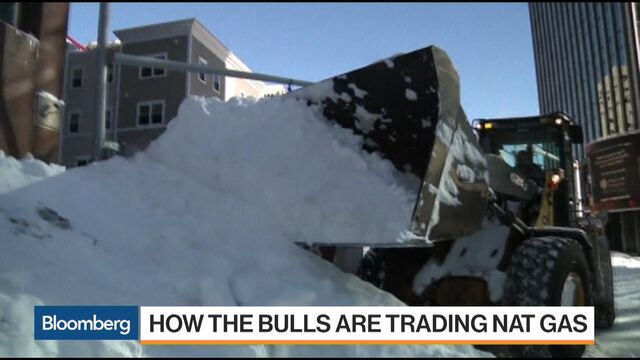 — With assistance by Michael Sasso
Before it's here, it's on the Bloomberg Terminal.
LEARN MORE