Mnuchin Fills Key Treasury Roles That Don't Need Senate Approval
By and
Treasury Department announces four counselors for senior posts

Mnuchin, who heads to G-20 next week, wants fast tax reforms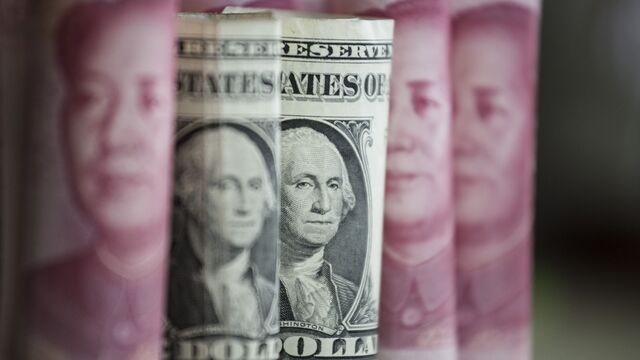 The U.S. Treasury Department appointed people to four top-ranking roles that don't require Senate approval, allowing Secretary Steven Mnuchin to start fulfilling the Trump administration's economic agenda with some of his senior team in place.
Among the appointments is Justin Muzinich, a former Morgan Stanley banker who will work alongside Mnuchin on major policy initiatives including tax reform, the Treasury said in a statement on Friday. Former BlackRock Inc. executive Craig Phillips will serve as counselor for domestic finance, housing finance policy and regulatory reform, the Treasury said.
Mnuchin, the only Senate-confirmed official in Treasury since taking office on Feb. 13, has been relying on career staffers to run the department's routine tasks. The appointments will allow him to move forward in building a team of senior advisers, while avoiding the lengthier Senate confirmation process that could put nominees in a position to be voted down.
Mnuchin's deputy and undersecretaries, positions that require Senate approval, still haven't been announced as the secretary prepares to make his debut at the Group of 20 meeting of finance ministers in Germany next week. He's said one of his key goals is helping the Trump administration to overhaul the tax code before Congress's August recess.
His top picks for leading ranks in the Treasury have faced delays in the White House over a range of concerns, including questions about their loyalty to President Donald Trump, according to people familiar with the situation.
The other appointments announced Friday were Shannon McGahn, who will advise on legislative and public affairs issues, and Dan Kowalski, who will focus on the federal budget, the debt limit and infrastructure finance. Both have years of experience on Capitol Hill.
Before it's here, it's on the Bloomberg Terminal.
LEARN MORE