Fillon Lays Foundation for French Comeback, Ending Week Stronger
By
French presidential candidate wins key rival's endorsement

Talk of replacing Fillon on Republicans' ticket vanishes
Francois Fillon began this week battling party rebels trying to force him out of France's presidential race. He ended it firmly back in control.
After riding out the storm of dissent to confirm his place in next month's first round, the 63-year-old former prime minister picked up a crucial endorsement on Friday from Alain Juppe, the man many in the Republican party had wanted to replace him. Two of France's main news magazines put Fillon on their covers this week, asking if he could still, after all, be the next president.
"This morning I give my support to Francois Fillon," Juppe said in a posting on Twitter. "Even if I'm just a simple passenger, I don't abandon ship in a storm."
While Fillon remains firmly in third place in the polls and heading for elimination on April 23, his support held up close to 20 percent even as allies were deserting him over a criminal probe into his finances. That gives him the foundation for a comeback in the final weeks of the campaign.
Independent Emmanuel Macron and nationalist Marine Le Pen are on track to contest the runoff on May 7. Le Pen was a point ahead of Macron at 26 percent in Ifop's daily tracking poll Thursday with Fillon a further six points back on 19 percent. Macron would beat Le Pen in the runoff by 21 points, Ifop said.

French bonds rose for the first time in a week on Friday, with the extra yield investors demand to hold French 10-year debt instead of their German equivalents falling 1 basis point to 65 basis points.
Macron had a good week as well, winning endorsements from Socialist heavyweights such as former Paris Mayor Bertrand Delanoe and warm words from former center-right Prime Minister Dominique de Villepin. And Juppe's refusal to be considered as a replacement means Macron won't be facing a man who could have lured away many of Macron's centrist followers. 
Possible Criminal Charges
Republican primary contender Nathalie Kosciusko-Morizet, who was reportedly pushing for Fillon to step aside last week, said Friday in newspaper Le Figaro that she'll maintain her support for the nominee. The former energy minister finished fourth in the November's primary.
At a rally Thursday in Besancon, eastern France, Fillon repeated his signature pledges such as a return to uniforms in schools, a 30 percent cap on capital-gains tax, fewer civil servants and a fight against "Islamic" terrorism. He mocked Macron's endorsements from the Socialist camp.
"Macron's offer is Socialism in a mask," he told a cheering crowed that he thanked for their loyalty. "During the primaries I was the candidate of national revival. I still am, but I also became the rebel that the system won't stop."
Read more: A Q&A explainer on the Fillon family's pay revelations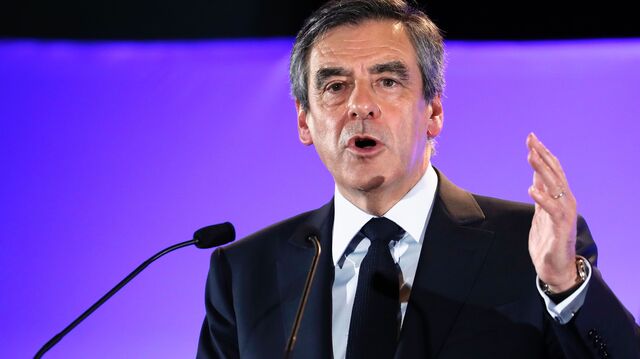 Still, before Fillon can begin plotting his comeback in earnest, he has to navigate another step in the prosecutors' investigation into his whether his wife and children did any real work while on the public payroll as his parliamentary aides. Fillon will be questioned by magistrates on March 15 and is likely to be charged afterward.
Fillon's campaign appeared all but dead at the end of last week when he announced that he'd stay in the race even though he'd been put under investigation. That broke an earlier promise to quit if the probe was formalized, prompting many party leaders to abandon him as his campaign manager, treasurer and spokesman all quit.
Fillon went on national television last Sunday and calmly argued his case, saying that hiring family members was legal but no longer acceptable to voters.
The tide turned Monday when Juppe announced he didn't want to run. That evening Fillon met with the party leadership and faced down his rivals. Gerard Larcher, president of the French Senate, came out of the meeting to announce that the party was united behind Fillon.
Watch Next: Why French Republicans Stand by Francois Fillon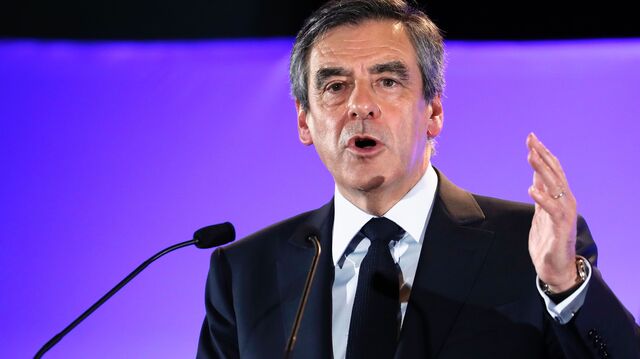 — With assistance by Kevin Costelloe
Before it's here, it's on the Bloomberg Terminal.
LEARN MORE