Europe Energy Stocks Take U-Turn for Worst 2017 Performance
By
Oil erased all gains from OPEC supply-cut deal on glut woes

Saipem, Tullow Oil are among worst performers this year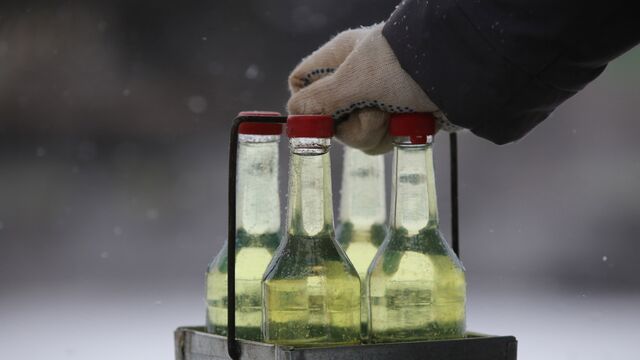 Leave it to the oil industry to overshoot expectations, and then undershoot.
In Europe, the oil and gas sector is the worst performer in the region this year, down 4.5 percent, compared with a gain of 3.5 percent for the broader Stoxx Europe 600 Index.
This marks a sharp turnaround from 2016, when OPEC's supply-cut deal made the energy sector one of the top gainers. It rallied 23 percent in Europe. On Wednesday, with U.S. stockpiles at a record-high level, oil traded in New York dipped below $50 a barrel for the first time since December and erased all gains over the past three months from the OPEC deal.

WTI crude climbed on Friday, heading for its first gain in five sessions. That helped the energy sector advance 1.2 percent, cutting its weekly decline to 1.9 percent.
The oil price in 2017 is weighing on investors' appetite for energy shares. They've focused their attention instead on balance sheets and refinancing risks in a higher interest-rate environment, according to Caren Crowley, an analyst at Davy Group in Dublin. "Capital allocation is also a concern in this context."

Italian drilling-services provider Saipem SpA leads decliners, falling about 24 percent this year, followed by Tullow Oil Plc of the U.K., down 20 percent.
"The large exploration and production stocks ran too hard last year," said Stephane Foucaud, an analyst at GMP FirstEnergy. "By the end of 2016, finding value was hard. I am therefore not surprised by the pullback."

"What has really gone through the roof in 2017 are the exploration and production micro caps," Foucaud said. Investors typically load up on the biggest, most liquid explorers first and then, as their prices begin to look expensive, move to smaller, riskier companies, he said. "We're right now seeing a lot investor appetite for these."
Examples are Eland Oil & Gas Plc, up 25 percent, SDX Energy Inc. up 30 percent, and Victoria Oil & Gas Plc, up 75 percent. The three have a combined market value of less than 250 million pounds ($300 million).