America's Goods Producers Post Best Jobs Gain in 17 Years: Chart
By

The lights are solid green for America's blue collar workers. Employment in goods-producing industries -- manufacturing, construction, mining and logging -- jumped 95,000 in February, the most since March 2000, according to the Labor Department's latest jobs report. Construction employment was the strongest in almost a decade, albeit with the help of mild winter weather; manufacturing payrolls matched the fastest growth since August 2013; and mining employment, which includes oil drilling, was the healthiest since April 2014.
Watch Next: A Deep Dive Into the February U.S. Jobs Report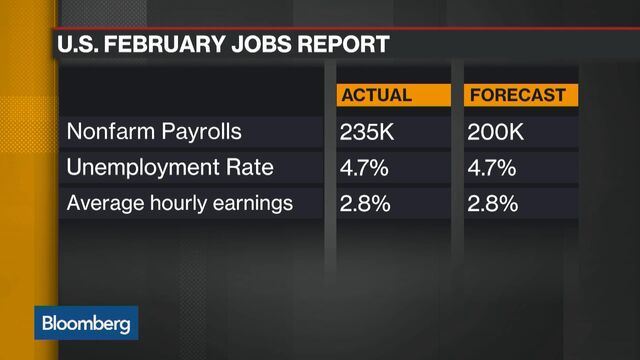 Before it's here, it's on the Bloomberg Terminal.
LEARN MORE