business
Aberdeen CEO to Focus on External Affairs After Merger
By and
Gilbert says size of firm is key for sovereign wealth funds

Division of investment roles is expected as early as next week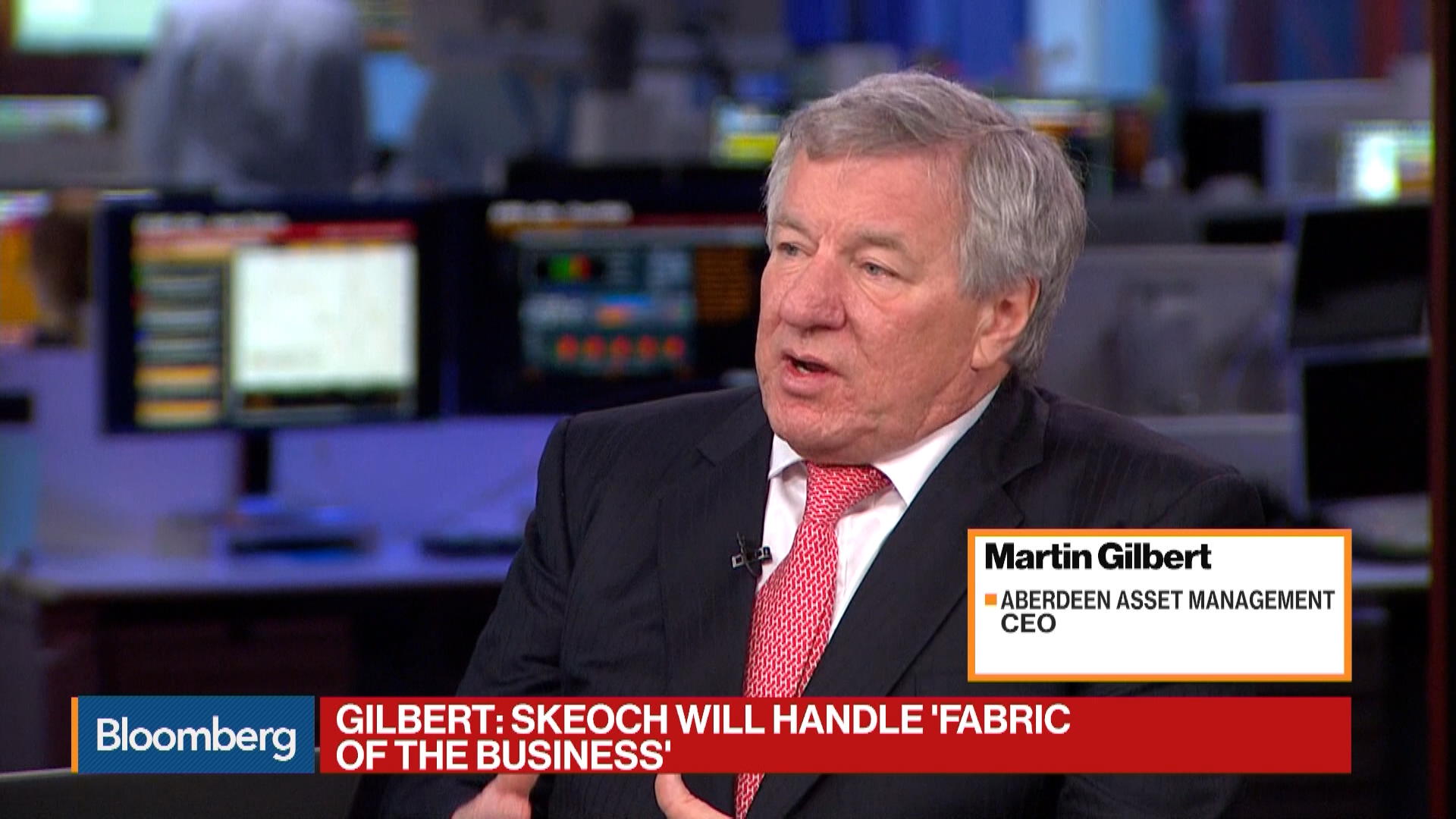 Martin Gilbert, chief executive officer of Aberdeen Asset Management Plc, will focus on external operations after his company combines with Standard Life Plc to create the U.K.'s largest active money manager.
Standard Life CEO Keith Skeoch will handle "the fabric of the business," Gilbert said in a Bloomberg Television interview on Friday. The co-CEO structure, which has drawn skepticism from the industry, is necessary when bringing together two companies that oversee similar amounts of assets, he said.
The deal "gives us a chance creating something that can grow," said Gilbert, who is meeting with some of his company's biggest shareholders later on Friday. "Size matters in our business, the sovereign wealth funds want to give money to the big global clients."
Standard Life this week agreed to acquire Aberdeen for about 3.8 billion pounds ($4.6 billion) to create an asset manager overseeing 660 billion pounds of assets. It's the latest defensive move by an industry that's struggling to protect market share from cheaper passive funds. Gilbert said the combined firm will look to sell their products to the U.S., rather than compete in the "battleground of passives."
'Pessimistic' CEOs
In that country it's the large-cap funds "where we are really seeing the pain," he said. U.S. asset-management CEOs "are pessimistic, whereas the market is at an all-time high -- there is something not right in the U.S. fund management industry," said Gilbert, who has previously looked at doing a deal with an American company.
Gilbert said the merger was definitely a "trigger" for those clients who were thinking of pulling money. The challenge will be to convince clients of the merits of putting the deal together in the first place, integrating the "similar" cultures and retaining fund-manager talent, he said.
Standard Life Investments has already seen David Cumming, its head of equities and one of the firm's most high-profile money managers, resign after the deal. An announcement on how the two firms will divide up the key investment roles is expected as soon as next week.
The 30-day and 60-day share price averages shows that Aberdeen squeezed a share-price premium for its investors, Gilbert said.
"The deal takes us both away from just being seen as an emerging-market house and for Standard Life just being about its GARS fund, so the benefits to clients are enormous," Gilbert said. "That's the key thing: if it's good for clients, it will be good for shareholders eventually, even though they might not think it was the greatest deal on earth at this precise moment in time."
— With assistance by Guy Johnson, and Manus Cranny
(
Updates to include detail on merger from second paragraph.
)
Before it's here, it's on the Bloomberg Terminal.
LEARN MORE