Your Evening Briefing
Here are today's top stories
Bloomberg News
Want to receive this post in your inbox every afternoon? Sign up here.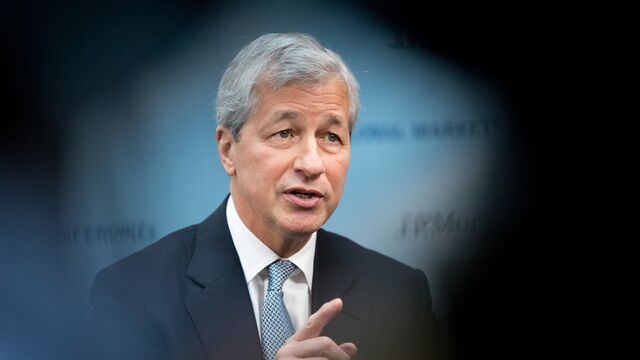 Animal spirits are not to be confused with spirit animals. The latter refers to the Native American tradition of identifying with an animal that may act as a spiritual guide. The concept is also frequently co-opted for use with any inanimate object, living human, fictional character, or, frankly, anything for a few LOLs.
Animal spirits are something else entirely. John Maynard Keynes used the term to describe when humans use their base instincts and emotions to guide their behavior. In an interview Thursday with Bloomberg TV, Jamie Dimon invoked the phrase while discussing Donald Trump. –Emily Banks
Jamie Dimon said Trump has reawakened 'animal spirits' in the U.S. The JPMorgan CEO said Trump's economic agenda has ignited U.S. business and consumer confidence, and he expects at least some of the administration's proposals to be enacted. Confidence has "skyrocketed because it's a growth agenda," Dimon said, adding that he's not overly concerned about the possibility of a correction in equities markets, which have surged since the November election.
Trump has launched a charm offensive on members of Congress, largely aimed at bolstering the beleaguered Republican Obamacare replacement. Private dinners with the president, invitations to bowl at the White House and flattery are just a few of Trump's tactics to gain support. Early Thursday morning, the health-care bill experienced its first success, as the House Ways and Means Committee voted 23-16 to approve its portion of the proposal.
France suffers from a paradox. As they head into their most important election in decades, French voters present social researchers with a range of contradictory views. On the one hand, they are more skeptical about their country's future and more mistrustful of the EU than many of their neighbors. Yet they're also more optimistic than most Europeans about their personal situations and families. This could help explain why independent candidate Emmanuel Macron continues to gain in polls.
A world without Wi-Fi looks possible as unlimited plans catch on. In an all-data-you-can-eat world, use of Wi-Fi at public places like stadiums and airports will drop to a third of all mobile data traffic from about half, according to one estimate. The erosion of Wi-Fi's influence is likely to be slow and uneven, though. It may be less necessary for phones, but home devices, from a MacBook to an Amazon Echo, still use Wi-Fi.
Trump said he would eliminate the national debt in eight years, but that promise doesn't look very promising. The U.S. hasn't been debt-free since 1835, and at the time of his campaign pledge, the debt was more than $19 trillion and rising. Based on what we know now of his tax and spending goals, it appears likely to grow even faster under Trump than it was projected to rise before he took office.
Organic produce can make you less healthy–if the fear of pesticide residue or added cost of paying for peace of mind keeps you from eating enough fruits and vegetables. When it comes to non-organic produce, strawberries and spinach tend to have the most pesticide residue, while sweet corn, mangoes, eggplant and cabbage have the fewest pesticides present, according to a study. Also, you don't need to cough up extra cash for already expensive avocados, because only 1 percent had detectable pesticide.
The type of drones used for deliveries or filmmaking can be lethal, if they fly off course or their batteries run out mid-flight. Only by testing can officials determine whether there's a threshold of weight and design properties under which flights would be safe. Understanding and minimizing the risk will be key to convincing regulators to expand their permitted uses, clearing the way for Amazon and Alphabet to have them deliver packages or news outlets such as CNN to use them for aerial video. That's where Hank comes in.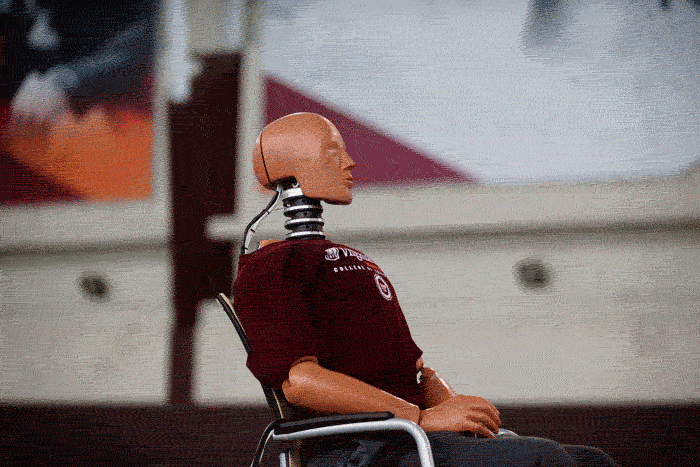 Before it's here, it's on the Bloomberg Terminal.
LEARN MORE