business
Scotland's Leader Eyes 2018 Independence Vote as Support Grows
By and
Sturgeon says fall of next year would be a 'common-sense time'

Latest poll shows even split over breaking away from U.K.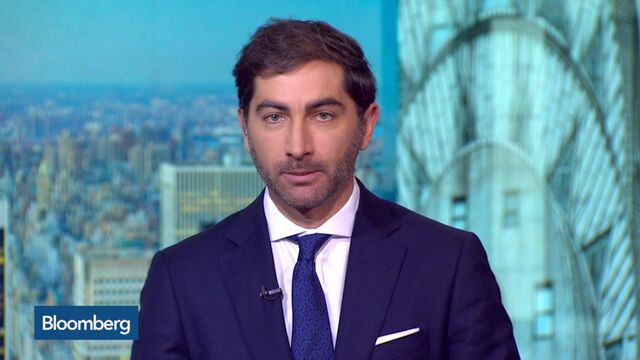 Scotland edged closer toward another referendum on independence as the country's leader named a possible date and a poll showed rising support for breaking away from the U.K.
First Minister Nicola Sturgeon told the BBC that a vote could take place late next year once Britain's path out of the European Union is clearer. Her Scottish National Party has accused Prime Minister Theresa May of ignoring the needs of the Scottish people as she prepares to negotiate the U.K.'s divorce from the EU. Scotland voted to stay in the bloc and Sturgeon has said an independence vote is inevitable unless Britain softens its Brexit plans.

The fall of 2018, "when the outline of a U.K. deal becomes clear" would be a "common-sense time for Scotland to have that choice, if that is the road we choose to go down," Sturgeon said in an interview to be broadcast next week. "I'm not ruling anything out. I'm going to continue to take things forward at the pace that I think is right for the country."
Scotland has been pushing to remain inside Europe's single market -- even if the rest of Britain leaves -- and Sturgeon has called on May to agree to a deal that would allow the nation of 5.4 million to maintain key components of EU membership. Sturgeon's narrative to win support for independence is that the "democratic deficit" means Scotland's interests are being ignored and the government in Edinburgh undermined. A poll published on Wednesday showed an even split between independence and sticking with the U.K.
Party Faithful
This month could be crucial, with May planning to trigger the legal mechanism to pull the U.K. out of the EU and Sturgeon due to address her party faithful at the SNP conference in Aberdeen. The Scottish government says it has the mandate to call another vote, though, like last time, it would need the approval of the U.K.
"We don't believe there should be a second referendum," said Greg Swift, May's spokesman. "The referendum held only in 2014 was a fair, decisive and legal vote, both sides agreed to abide by that and both sides should. This continued discussion around a second referendum is a distraction."
Read More: a QuickTake Explainer on Scotland's Independence Bid
Speaking at an event in the Scottish capital last week, Sturgeon said factions in the U.K. Parliament want to use Brexit as an excuse to curtail the powers of the semi-autonomous Scottish legislature.
Scotland voted by 55 percent to 45 percent against independence in 2014, and that division roughly stayed the same through the end of last year. A poll by Ipsos MORI for STV News published on Thursday showed a 50-50 split. It involved 1,029 Scots age 16 or over by telephone between Feb. 24 and March 6.
"This new poll is clear that people in Scotland are backing the first minister's efforts to protect Scotland's place in the single market, with the public overwhelmingly believing that Theresa May is acting against Scotland's interests," SNP Business Convener Derek Mackay said in a statement.
Before it's here, it's on the Bloomberg Terminal.
LEARN MORE