markets
Canadian Natural May Have to Pay Up for Bonds Amid Oil Weakness
By and
Company to buy assets from Shell and Marathon for $9.4 Billion

Oil sands producer has C$9 billion financing committed from TD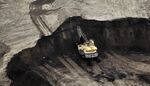 Canadian Natural Resources Ltd. is facing higher borrowing costs as the company heads to the debt markets to finance its biggest deal ever just as oil prices tumble.
The Calgary-based oil and gas producer may have to pay more to sell bonds in Canada and the U.S. as part of a C$9 billion ($6.7 billion) financing package to support its purchase of oil sands assets from Royal Dutch Shell Plc, according to John Braive, a money manager at CIBC Asset Management.
"That's a fair amount of debt for one name to bring in our market in the short term," said Braive, referring to a possible C$3 billion in Canadian-dollar issuance. CIBC, which owns Canadian Natural Resources bonds, will look at the new deals when they come, likely over the next few months, he said.
Relative yields, or spreads, on oil bonds widened Thursday as the price of West Texas Intermediate oil slipped below $50 a barrel for the first time since December on speculation that there is too much supply. Canadian Natural Resources' bonds tumbled after the energy producer announced it agreed to buy oil sands assets from Shell for C$12.74 billion in cash and stock.
"We've got weakness in oil prices over the last couple of weeks," Braive, a CIBC vice chairman who works on the firm's fixed-income team, said by phone from Toronto. "That's part of the negative sentiment that we're getting here in some of the oily names," and in particular Canadian Natural following the purchase.
Higher Yields
The yield on the company's U.S. dollar bonds due in March 2038 jumped 19 basis points to a three-month high of 5.32 percent, pushing its spread over benchmarks to 213 basis points. The Canadian-dollar debt maturing in February 2022 rose 21 basis points to 2.77 percent, the highest since Jan. 4.
The Calgary-based company has C$9 billion in committed financing from Toronto-Dominion Bank for the deal, including a C$3 billion term loan and C$6 billion bridge loan before tapping debt markets in Canada and the U.S.
A representative for Toronto-Dominion Bank declined to comment.
Bond investors began unloading Canadian Natural bonds early Thursday in anticipation of new supply and the possibility of picking up debt at more attractive rates, Braive said. He said the Canadian-dollar portion of the bond sale could be about C$3 billion, or a 50-50 split between U.S. and Canadian markets.
Husky Deal
Canadian investment-grade oil producer Husky Energy Inc. sold C$750 million of senior unsecured 2027 notes with a 3.6 percent coupon on March 7. Husky is rated one notch higher than Canadian Natural, which is Baa3 at Moody's Investors Service.
The tone in the debt capital markets has improved over the last year and oil price volatility remains, both on the upside and downside, company spokeswoman Julie Woo said in an email.
"Overall spreads are not expected to be a material change relative to our peers," she said. "Additionally, underlying government bond rates remain favorable resulting in positive overall coupons."
Canadian Natural's acquisition looks good as it's buying proven assets alongside their existing Horizon oil sands project in northern Alberta, Braive said. It's also reasonable to assume that the company's earnings before interest, taxes, depreciation and amortization will improve over the next couple of years, he said.
Unique Asset
"We are still reviewing, but are comfortable with the strategic fit of the transaction," said Bill Girard, a fund manager at 1832 Asset Management LP in Toronto, who holds the company's Canadian dollar bonds. "Weak holders will likely try to get out early. We will review those opportunities to provide liquidity as they come after we have reviewed the transaction more thoroughly."
Canadian Natural sees the acquisition of the Alberta oil fields and facilities that process the bitumen as "truly unique," President Steve Laut said on a conference call with investors Thursday. Its debt levels are manageable and its credit rating is being reviewed by rating companies, the oil driller said.
Watch Next: Why the U.S. Is Swimming in Oil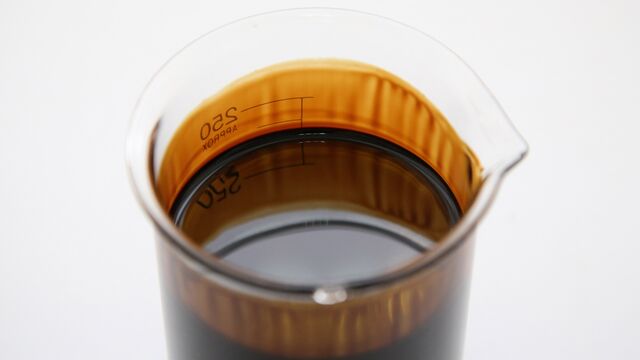 — With assistance by Meenal Vamburkar
Before it's here, it's on the Bloomberg Terminal.
LEARN MORE