U.K. to Gain $1.6 Billion From Wealthy `Non-Dom' Tax Changes
By
CEOs of HSBC, Lloyds, RBS have benefited from the regime

Reforms prompted some rich individuals to abandon London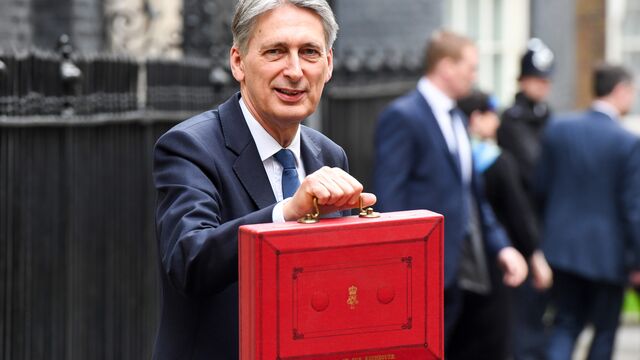 The U.K. government expects to raise almost 1.35 billion pounds ($1.6 billion) over the next five years by abolishing the permanent residency status of wealthy people who spend time in the country but are domiciled elsewhere for tax purposes.
The projection, included in the government's annual budget plan published on Wednesday, represents a 40 million-pound increase from last year's estimates over the period of 2018 to 2021.
So-called non-doms can have personal and business interests in Britain while parking most of their assets in havens such as Switzerland or the Channel Islands. The end of the permanent status, announced in 2015, is a key part of overhauling a regime that has made London a major international hub for affluent individuals and families.
"The reforms have caused real uncertainty for some long-term wealthy U.K. residents in the past couple of years, even prompting some to leave," said Mark Summers, a lawyer advising high-net-worth individuals at Charles Russell Speechlys in Zurich. "That said, we still see plenty arriving to be a non-dom in London as it remains the best option for many people, especially when they have business and family interests in the U.K."

Prominent U.K. residents claiming non-dom status have included HSBC Holdings Plc Chief Executive Officer Stuart Gulliver, Lloyds Banking Group Plc CEO Antonio Horta-Osorio and Ross McEwan, the New Zealander who became CEO of Royal Bank of Scotland Group Plc in 2013.
Once the reforms come into effect this year, people who have been resident in the U.K. for 15 of the past 20 years will lose non-dom privileges and start paying taxes on income and capital gains, according to an updated government consultation document published in December.
Changes to inheritance tax on non-doms' residential property are expected to reap an additional 275 million pounds over the next five years, the budget documents showed.