politics
Hammond Sets Aside U.K. Fiscal Cushion in Cautious Brexit Course
By and
U.K. economy to grow 2% this year, more than previous forecast

Hammond breaks election pledge with self-employed tax hike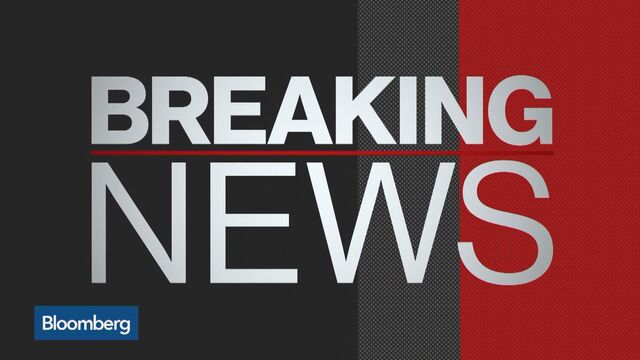 Chancellor of the Exchequer Philip Hammond gave himself a 26 billion-pound ($32 billion) fiscal cushion to deal with any fallout from Brexit as he declared the economy healthy enough to manage the transition from the European Union.
In a budget short on fireworks, Hammond said the government's independent forecasters expect the economy to grow 2 percent this year, faster than the 1.4 percent they anticipated in November. Stronger-than-expected tax receipts since the June referendum mean the budget deficit in the current fiscal year is projected to be 51.7 billion pounds instead of 68.2 billion pounds.
---
Key Points
Raises 2017 growth forecast to 2 percent vs 1.4 percent
U.K. forecast now totally in line with BOE over next two years
Cuts 23.5 billion pounds from planned borrowing over next five years
Minimum wage to rise to 7.50 pounds per hour in April
Maintains current plan for cutting corporation tax
2016-2017 deficit at 51.7 billion pounds
---
The outlook was nonetheless worse than that before the Brexit vote and the Office for Budget Responsibility reduced its estimates for expansion in each of the next two years. The chancellor also made no attempt to calculate the severance payment the EU may push the U.K. to make, meaning his cushion may not be as big as it appears.
The forecasts show Hammond comfortably achieving his new fiscal target to keep structural borrowing to no more than 2 percent of national income in 2020-21. The deficit will be 0.9 percent of GDP, the OBR predicted, little changed from its November estimate. Hammond said that leaves him 26 billion pounds of "headroom" to loosen the purse strings should the economy require a boost in the coming years.
Hammond set out his plans as Prime Minister Theresa May prepares to begin formal talks with the EU. She's expected to pull the trigger close to her self-imposed deadline of March 31. According to one European Union diplomat, the signs are that the government will invoke Article 50 of the Lisbon Treaty after a summit of EU leaders scheduled in Rome on March 25.
"As we start our negotiations to exit the European Union, this Budget takes forward our plan to prepare Britain for a brighter future," Hammond told lawmakers in Parliament in London. "We are building the foundations of a stronger, fairer, more global Britain."

In his most controversial move to shore-up the nation's finances, Hammond said National Insurance contributions, a levy that qualifies workers for benefits including the state pension, will increase for 1.6 million people who work for themselves. It left Hammond facing claims he'd violated a 2015 election pledge made by his ruling Conservative Party.
The chancellor announced few significant measures, but there was help for small traders hit by increases in business rates, an issue that has been repeatedly raised by lawmakers from Hammond's own Conservative Party. Measures included caps on charges, discounts for 90 percent of pubs and a 300 million-pound fund for local governments to assist the hardest-hit businesses.
In another move in response to lobbying from both Conservatives and the opposition Labour Party, Hammond committed an additional 2 billion pounds over three years for social care to relieve pressure on the state-run National Health Service by enabling elderly patients to leave hospitals.
Cash has also been earmarked for schools and technical training, while extra funding is being channeled to innovation as part of measures to boost productivity, the chancellor said.
'Focus Relentlessly'
"We must focus relentlessly on keeping Britain at the cutting edge of the global economy," Hammond said. "The deficit is down, but debt is still too high. Employment is up, but productivity remains stubbornly low."
In another measure billed as improving fairness, the tax-free allowance on company dividends will be cut to 2,000 pounds from 5,000 pounds from April 2018, Hammond told lawmakers. That will raise 870 million pounds for the Treasury in the 2019-2020 tax year.
In spite of the positive outlook presented by the chancellor, households are starting to feel squeezed by soaring food and fuel costs -- the result of the depreciating pound -- and Britons are facing years of continued austerity as Hammond seeks to balance the books in the next parliamentary term, which starts in 2020.
Analysts said Hammond's caution was unsurprising given the uncertainty facing Britain's economy as it quits the EU and sterling's weakness hits consumers.
"U.K. growth last year was largely driven by consumption, and as higher inflation forces consumers to tighten their belts, growth could actually falter in 2017," Anna Stupnytska, Global Economist at Fidelity International, said in an email. "In terms of the chancellor's credibility, it is better to admit he was too pessimistic than being too optimistic and then having to revise expectations down."
— With assistance by Andrew Atkinson, Samuel Dodge, Svenja O'Donnell, Tim Ross, Robert Hutton, and Scott Hamilton
Before it's here, it's on the Bloomberg Terminal.
LEARN MORE