QuickTake
Here's What Trump Is Facing in the West Bank
After the U.S. president's inauguration, Israel's parliament passed a law giving official status to wildcat settlements. This is the state of play, in two minutes.
By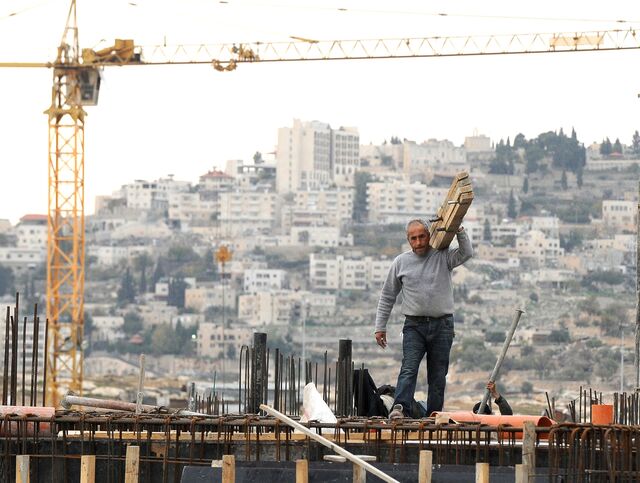 Palestinians consider Jewish settlements in the West Bank a breach of international law on how nations should treat territories captured in war. So does most of the world. While the Israeli government says the settlements are legal, it maintains a different policy on dozens of wildcat outposts that haven't gotten official authorization. Some have even been demolished, provoking violent confrontations between settlers and the army. Most are tolerated.
Now Israel's parliament has added fuel to the fire, approving a law last month that gives official status to outposts, even if it's proven they were built on privately owned Palestinian land.
Parliament's move followed the election of Donald Trump, who broke with decades of U.S. foreign policy by saying he didn't see existing settlements as an obstacle to a peace agreement with the Palestinians. On the other hand, he said, building new settlements "won't be helpful."
Almost a tenth of Israel's Jews live in east Jerusalem and the West Bank, outside their country's recognized borders. The population of Jewish settlers in the West Bank has grown four times faster than Israel's itself since 1995. With 120 approved settlements and nearly 400,000 Israelis now living in the West Bank amid 2.4 million Palestinians, the issue may be moot.
Israeli Prime Minister Benjamin Netanyahu says he wants settlements to stay in place and Jews to be allowed to live in the West Bank even if the territory becomes a Palestinian state. Palestinian leader Mahmoud Abbas says he won't participate in any peace negotiations until there's a complete freeze on settlement construction, which Netanyahu says he won't impose.
The result has been stalemate since peace talks broke up in 2014. The question is whether Trump can shake things up enough to bring the two sides back to the table.
Before it's here, it's on the Bloomberg Terminal.
LEARN MORE