Will Women Revive the General Strike in America?
Activists aim to make Wednesday, which is International Women's Day, a Day Without Women—and without their labor and spending power.
By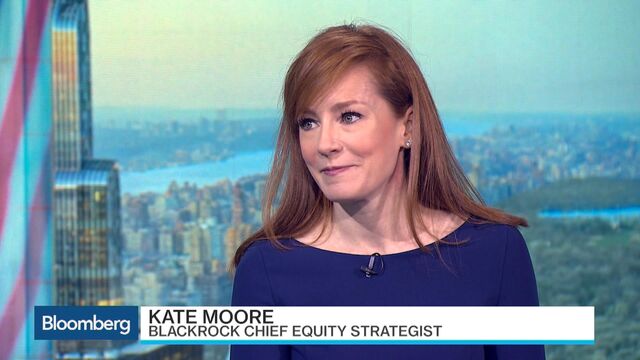 First you take the National Mall. Then you take your labor and your cash.
That's the aim of the Day Without Women, whose organizers urged women to stay home from work, refuse to perform unpaid labor, and refrain from spending money Wednesday to protest inequality.
For International Women's Day, a coalition of activists, including those behind the Women's March, asked women across the U.S. to do something that's become nearly verboten for many American workers in the past several decades: Strike.
Unlike a traditional strike in which workers pressure companies for better pay or benefits, a general strike has broader targets. The Day Without Women, taking a cue from work stoppages in Poland and Argentina, asked women to opt out in the name of women's equality, a $15 minimum wage, and abortion rights, among other issues.
A general work stoppage suggests that, at least in theory, strikers could grind the economy to a halt by refusing to participate in it, or at least make enough noise to get attention. But the Wednesday strike has a more modest and potentially subversive goal: "We want to reintroduce the notion of strike in the political lexicon of this country," said Lamis Deek, a human-rights attorney and one of the organizers of the Day Without Women.

A strike, with its implied threat, is a more aggressive form of protest than a Saturday-afternoon march like the ones held nationwide on Jan. 21, and the organizers hope Wednesday is just the beginning. "A lot of what people are trying to do is start to rebuild a muscle," said Janice Fine, a professor of labor studies at Rutgers University. "They are trying to get people to think about how they might participate." 
The U.S. hasn't seen widespread general strikes since the 1940s. Even more targeted, union-sponsored actions have also become rare. (In the past decade there were 143 work stoppages in the U.S., compared with almost 3,500 four decades ago, according to the Bureau of Labor Statistics.) But since President Donald Trump's inauguration, the idea of striking has recaptured at least part of the working population's imagination.
In February, Yemeni workers in New York City's bodegas closed about 1,000 convenience stores in protest. Later that month, immigrants across the U.S. stayed home to voice their opposition to the administration's immigration policies. "You couldn't get your half-gallon of milk from the local bodegas, because these people were shut down," said Linda Sarsour, national co-chair of the Women's March on Washington. "There's been recent, consistent precedent of what kinds of local impact this has."
And next week, technology workers plan to stage a walkout to urge their bosses to stand up to Trump when he "enacts policies that negatively affect our community," according to the group's manifesto on GoFundMe.

Given the high concentration of women in jobs they've traditionally dominated—more than 90 percent of nurses, kindergarten teachers, medical assistants, and payroll clerks are women, according to the BLS—those industries might see an unusual number of workers absent Wednesday. "A strike highlights the labor by the people who are striking," said Deek. 
The leaders of the Day Without Women say they don't expect to shut down the economy. But enough women are participating to disrupt daily life in pockets of the country.
More than 300 public school teachers in Alexandria, Va., requested the day off work, prompting the school district to shut down for the day. A school district in North Carolina also canceled classes. Instead of striking, teachers at the Horace Mann School, a private school in New York, planned to lead silent activities and teach lessons focusing on the contributions of women.
The level of interest in this strike suggests there are more on the horizon, said Fine. "It's not a stretch to me to think that people will be up for greater sacrifice."
In a world where companies are increasingly forced to take political sides anyway, some gave their female employees the day off to protest. The women's website Bustle, for example, wasn't publishing any new content Wednesday; employees could instead participate in an optional volunteer day or strike. "It seems like a really interesting opportunity to showcase what a day is like without women," said Editor-in-Chief Kate Ward. NARAL Pro-Choice America also closed its Washington, D.C., office.
Beyond not working, the organizers suggested women wear red and also avoid spending money, or else do so only at women-owned businesses. "It would pretty much shut down the economy if all women bought nothing," said Michael Englund, the chief economist at Action Economics, a financial analysis firm. "It is a question of participation. I've never seen any boycott or protest ever affect GDP numbers."
Some Washington-area restaurants said they would donate part of their profits to organizations that support women's rights—although those discounts, along with company-sponsored events for professional women, don't quite dovetail with the show of economic power of a strike.
But any participation keeps women's issues in the news and perpetuates the momentum generated by January's marches, reportedly attended by more than 3 million people. "If we even manage to have some workplaces closing down, this is already a success," said Deek. 
Before it's here, it's on the Bloomberg Terminal.
LEARN MORE