These Korean Companies May Be Most Vulnerable to China's Thaad Backlash
By
LG Display, Orion derive a majority of sales from China

Tourism-related sectors hit hardest by missile-defense row
South Korean companies' ties with China proved a boon during the global recession. Now that bilateral diplomatic tensions are escalating, not so much.
While the Kospi Index of equities, along with South Korea's won and its bond market, have all shown stability, some companies' shares have tumbled as China takes steps to demonstrate its displeasure with its neighbor's moves to install an American missile-defense shield known as Thaad. One guide of potential vulnerability: there are a total of 28 companies on Kospi 200 index that earn more than 10 percent of their sales in China, according to data compiled by Bloomberg.

The American deployment of Thaad is aimed at North Korea, but has stoked Chinese opposition -- read about that here.
Two stocks show how investors need to do their homework on China ties. LG Display Co.'s 69 percent sales exposure to China hasn't stopped it from climbing -- the stock is up 3.7 percent the past week. Orion Corp., a candy maker whose China sales make up 56 percent of its total, has tumbled 7.8 percent in that period.
Tourism Pain
Sales are just one measure, and don't account for the impact from a reduction in Chinese tourists to South Korea and their spending in the country that's boosted cosmetics makers and duty-free retailers. They also don't capture the potential for resilience, considering that -- according to Nomura Holdings Inc. -- some 86 percent of South Korean exports to China are intermediary goods that are used in Chinese manufacturing.
"It's not easy for Chinese makers using Korean components to change the supply chain, such as TV makers using display panels and cellphone makers using semiconductors," said Hyunsu Kim, a fund manager at IBK Asset Management, by phone. But consumer stocks could be continuously affected if Chinese consumers boycott Korean products, he said.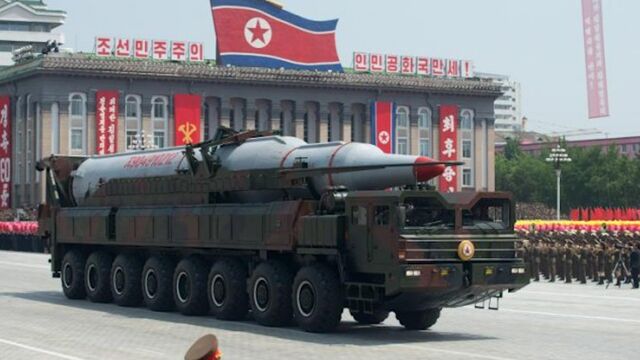 Companies that sell products that can be substituted with competitors' are particularly exposed. Huh Nam-Kwon, chief investment officer in Seoul at Shinyoung Asset Management, said automobile and auto-parts makers will be affected. Steel and petrochemical industries have requested help for possible anti-dumping measures by Chinese rivals.
"No one knows if this will end as just a political showmanship of China, or more than that," Huh said. "Regardless of sector, any industry could be affected if it is replaceable by Chinese products."
For more on China putting the squeeze on South Korea, read this Quicktake Q&A.
Watch Next: North Korea's Nukes Keep Getting Stronger