Tokyo's Governor Seeks Female Majority in Capital's Assembly
By and
Koike says women can shift agenda from infrastructure to aging

No time to think about a run for prime minister, Koike says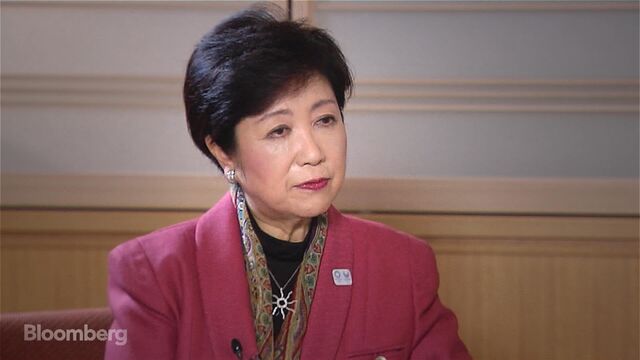 Tokyo's first-ever female governor has set an ambitious target to accelerate her plans for change: having women take a majority of seats in July's city assembly election.
"Since I am the governor of this mega-city and hopefully the assembly will have a female majority, that will be a big change," Yuriko Koike said in an English-language interview with Bloomberg Television this week. "Selecting as many women politicians as possible in the local assembly will surely make Tokyo change."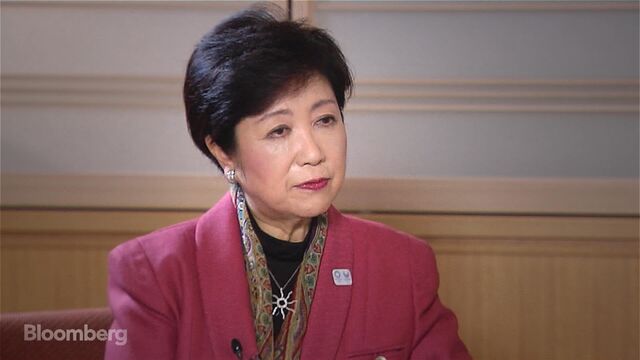 Koike, 64, said that the city needed to switch focus to prepare for the aging of society, rather than building more infrastructure as in the past.
The former defense minister, who won a landslide election victory last year, has set up her own political school and is handpicking candidates to run in this year's election. There are currently 25 women in the 127-strong assembly.
Click here for a look at why Koike is popular among the public
Prime Minister Shinzo Abe's ruling Liberal Democratic Party declined to back Koike in last year's city election, despite her remaining officially a member and having served in ministerial and party executive roles. While Abe has embraced a target of having 30 percent of management roles in Japan filled by women by 2020, he has only three women in his 20-strong cabinet.
Koike has won public support for looking to cut spending on the 2020 Tokyo Olympics and questioning a predecessor's decision to shift the capital's iconic Tsukiji fish market to the polluted site of a former gas works.
A poll published by the Nikkei newspaper this week found she was the third most popular choice to become prime minister after the next general election (Abe was top choice, followed by Shinjiro Koizumi, the son of a popular former premier). But Koike said she had no time to think beyond the city's summer poll.
"Utilizing women's power, energy and wisdom enriches society," Koike said. "Japan also understands that. But I think the determination is not as strong compared to other countries."
Before it's here, it's on the Bloomberg Terminal.
LEARN MORE