Signs of Brisk Demand From Snap Shorts as Stock Falls Again
By and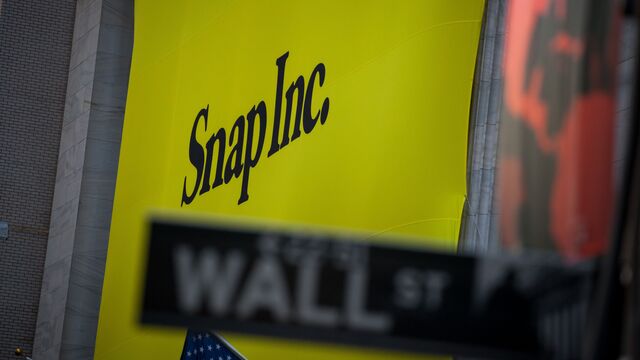 Shares of Snap Inc. declined a second day, bringing the loss from Friday's high to more than 27 percent, amid signs of robust interest among short sellers.
The Venice, California-based photo app maker fell 9.8 percent to $21.44, slipping more than 10 percent below the opening price Thursday. Investors seeking to bet the stock will drop are being asked to pay borrowing fees at an annual rate of 15 percent to 40 percent of the share price, said Ihor Dusaniwsky, head of research for financial analytics firm S3 Partners.
By contrast, rates are as low as 0.25 percent for Twitter and Facebook.

"We can be certain that short demand is very high, outstripping current supply, and will be increasing since Snap's stock price declined both yesterday and today," Dusaniwsky said by e-mail. "If rates start easing and fall below 10 percent fee, we can assume that shorts are starting to cover and there are fewer new short sellers around to kick up demand."
Total short interest is $300 million, Dusaniwsky added, representing about 7.2 percent of Snap's float. The company's overall market value slipped below $25 billion Tuesday.
Snap tumbled for a second straight day after trading up 55 percent in their first two days as a public company. No sell-side analyst has recommended buying Snap shares, which have an average price target of $17 according to Bloomberg data.
Over the past five years, 17 companies have each raised at least $2 billion in IPOs on U.S. exchanges, and Snap's opening gain outperformed all of them except for Twitter Inc. The IPO priced at $17 on March 1, above the $14 to $16 offer range.