Japan's Women Left Behind as Men's Salaries Rise Mid-Life: Chart
By and

While starting salaries for women at major companies are only slightly below those of men, the pay gap in Japan gets worse as people get into their peak earning years. The discrepancy may reflect the lack of women in senior jobs and the tendency to return to part-time work after time off to have children. Prime Minister Shinzo Abe has embraced a decade-old target of placing women in 30 percent of management positions by 2020, but progress toward the goal has been slow, and only three of his 20-strong cabinet are women.
Watch Next: How the World Bank Is Addressing the Gender Gap in Asia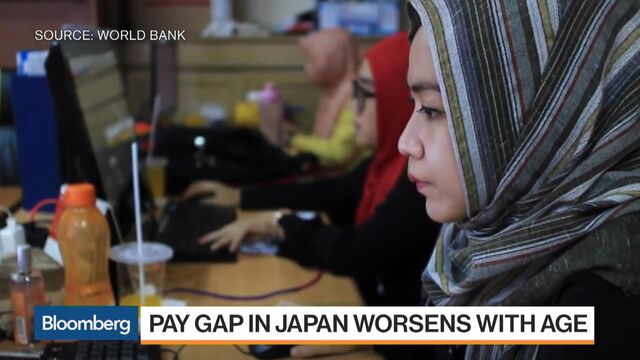 Before it's here, it's on the Bloomberg Terminal.
LEARN MORE