BOE's Hogg Failed to Disclose Barclays Family Links in 2013
By and
Hogg hired as COO in 2013, only notified BOE this year

Declaration made as part of appointment as deputy governor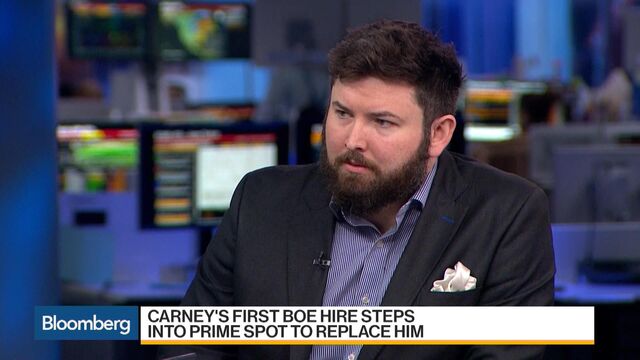 Bank of England Deputy Governor Charlotte Hogg has found her appointment at the center of a controversy after she failed to disclose a family link to Barclays Plc.
Hogg, who took over as the deputy in charge of markets and banking this month, revealed in a letter to lawmakers that she didn't tell the BOE her brother worked for the bank when she was hired as chief operating officer in 2013.
She also didn't mention it in her application for deputy governor, a job that involves some supervision of U.K. financial institutions. The declaration was only made after her appointment, in a questionnaire she completed for the Treasury Committee.
Hogg said in a letter that she takes "full responsibility for this oversight" and apologized for not giving accurate information at her appointment hearing before lawmakers late last month. Her family links dominated a large part of that hearing, with the committee saying that "steps must be taken" to ensure there are no conflicts of interest.
The omission shines a spotlight on the BOE's own compliance processes, with lawmaker Jacob Rees-Mogg stating "We've gone from being concerned about Ms. Hogg's error, to being concerned about the bank's response."
Treasury Committee Chairman Andrew Tyrie said some of the revelations were a "surprise" and the panel will return to the issue in the future.
Watch Next: Carney Hires Charlotte Hogg to Shake Up BOE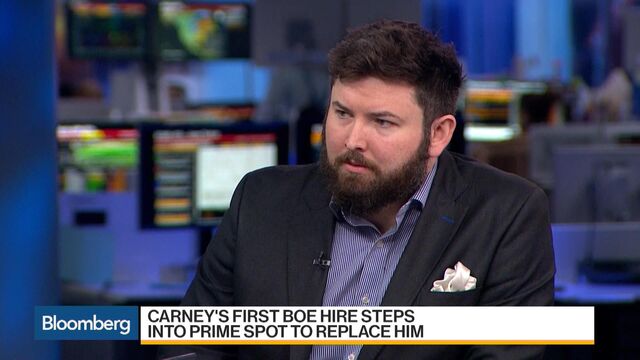 In Compliance
At the hearing a week ago, Hogg said that she was "in compliance with all of our codes of conduct. I know that; I helped to write them." She also said it's a possibility that she would excuse herself from some discussions on Barclays. Her brother Quintin Hogg works as a director at Barclays Investment Bank.
The chair and deputy chair of the BOE's governing body were grilled on the issue at a separate hearing on Tuesday, where they said it would be discussed, but tried to downplay the seriousness of the offense. Bradley Fried, deputy chair of the central bank's Court of Directors, said it was an "unwillful act of omission."
"I definitely don't believe it's a hanging offense," Fried told Parliament Tuesday. "It's terribly unfortunate. It warrants grumpiness."
The appointment, which was made by the U.K. Treasury, is the second in recent years to bring up a conflict-of-issue question after controversy in 2015 surrounding the hiring of Gertjan Vlieghe from Brevan Howard Asset Management and his initial plan to retain rights to payouts.
At the hearing, Court Chairman Anthony Habgood said Hogg's failure was an "honest mistake." As COO, she attended meetings of both the BOE's governing body and its key management committee. Hogg said in the letter that, with her new remit as deputy governor, she plans to discuss the issue further internally to allow the BOE decide if any further steps are needed.
Fried said Governor Mark Carney and the BOE's head of human resources have come to a decision about the issue, which will be reviewed by Court. If the governing body is not content, officials will make their feelings known, Fried said.
"This will go down as a watershed moment in Ms. Hogg's professional and public life," he said. "It will have tremendous meaning for the organization and it will be a pivot point for compliance."
Before it's here, it's on the Bloomberg Terminal.
LEARN MORE