business
Your Evening Briefing
Here are today's top stories.
By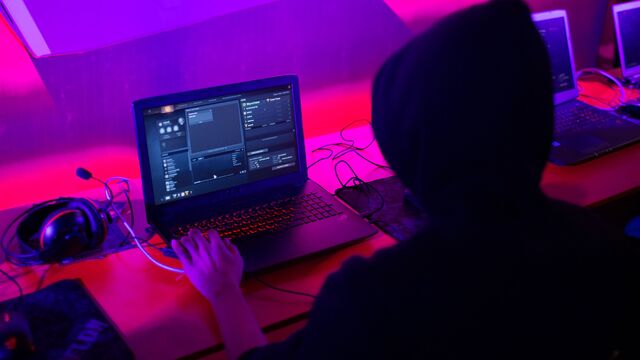 Want to receive this post in your inbox every afternoon? Sign up here.
It's the start of a new week -- and with that, a new travel ban, new ballistic missiles, and a new Mercedes SUV. While the news is still dominated by fallout from Trump leveling evidence-free wiretap claims against former President Barack Obama, there's already a lot more going on. —Megan Hess
Russian hackers are targeting U.S. liberal groups in a new wave of attacks, scouring emails for embarrassing details to extract hush money. At least a dozen groups have faced extortion attempts since the U.S. presidential election, according to two people familiar with probes being conducted by the FBI and private security firms. The ransom demands have ranged from about $30,000 to $150,000, payable in untraceable bitcoins.
President Trump revised his temporary travel ban. Trump signed an order restricting entry into the U.S. by people from six predominantly Muslim countries, reviving a signature initiative of his presidency that stalled in the face of court challenges and sparked global protests. The new version, which takes effect March 16, removes Iraq, and its scope was narrowed to address legal questions raised by federal courts. But it's certain to trigger a fresh round of challenges.
The transgender bathroom showdown takes a turn. The U.S. Supreme Court canceled a scheduled hearing over the bathroom rights of transgender students in public schools, sending the case back to a lower court after the Trump administration changed a pivotal federal policy. A federal appeals panel had said a Virginia school district was probably violating U.S. civil rights law by reserving the boys' bathrooms for "biological" males, basing its decision on an Obama administration letter that interpreted federal law as protecting the bathroom rights of transgender students.
The most promising startups you've never heard of. While venture capitalists often try to assess startups' potential one by one, some market researchers are trying to crunch data on tens of thousands of startups to come up with their own set of best-bets. These 50 companies, all founded in the past six years, have been raising money at an impressive clip—typically once every nine months, suggesting heavy interest among investors.
Japan moved to the highest alert level after North Korea fired four ballistic missiles. Three of them fell into Japan's exclusive economic zone, a government spokesman said. The latest provocations from Kim Jong Un's regime "clearly show that this is a new level of threat" from North Korea, Japanese Prime Minister Shinzo Abe told lawmakers in Tokyo.
What happens to endowments when colleges close? Attorneys general will have to navigate legal thickets to dispose of relatively tiny sums as small colleges close at rates more than three times higher than before the recession. They leave behind not just physical plants, but the shriveled remnants of endowments, which are a source of frustration for donors' descendants, vendors owed money and bondholders.
Mercedes is making the world's most expensive SUV. The new Mercedes-Maybach G-Class 650 will have a price tag of about $500,000. Limited to a run of 99, the SUV will have a V12 engine and a landaulet style, with a front row that's covered and a retractable fabric roof in the back.

Before it's here, it's on the Bloomberg Terminal.
LEARN MORE