Russia Up to `No Good' in Foreign Activity, U.K.'s Johnson Says
By
British foreign secretary says in Brussels Russia must change

Johnson due to hold talks with Russian counterpart soon
Russia "is up to all sorts of no good," British Foreign Secretary Boris Johnson said, two days after announcing a plan to visit Moscow.
"They are, I'm afraid, engaged in cyber-warfare, they're engaged in undermining countries in the Western Balkans -- you saw what happened in Montenegro -- to say nothing of Russia's actions in Ukraine which are, as everybody knows, completely unacceptable," Johnson told reporters in Brussels on Monday as he headed into a meeting of European Union foreign ministers.
Johnson will meet Russian Foreign Minister Sergei Lavrov for talks "in the coming weeks," Britain's Foreign and Commonwealth Office said in a statement on March 4. They may discuss Russian-backed violence in eastern Ukraine and allegations that Russia tried to overthrow Montenegro's government and assassinate former Prime Minister Milo Djukanovic during last year's elections.
"Point number one is to get that message across to the Russians; they've got to change, they've got to show they can be trusted again," Johnson said. "It's vitally important that we engage with the Russians, we try to understand where they are coming from and we try to shape their policies." He didn't respond to a question on whether he would meet Vladimir Putin during the visit.
Johnson is participating in a meeting of EU foreign and defense ministers in Brussels where the bloc is scheduled to approve a plan to bring its military operations under a single command for the first time. The ministers will go on to discuss the Middle East, Libya and the Western Balkans.
Watch Next: Are Russian Hackers Extorting Liberal Groups in U.S.?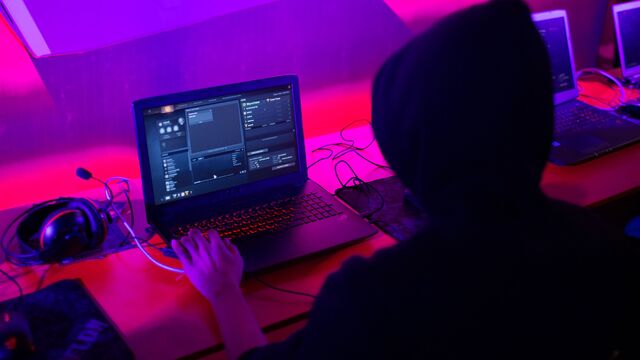 — With assistance by Gordana Filipovic, and John Glover
Before it's here, it's on the Bloomberg Terminal.
LEARN MORE