Macron's Political Identity Is Change for France, Adviser Says
By and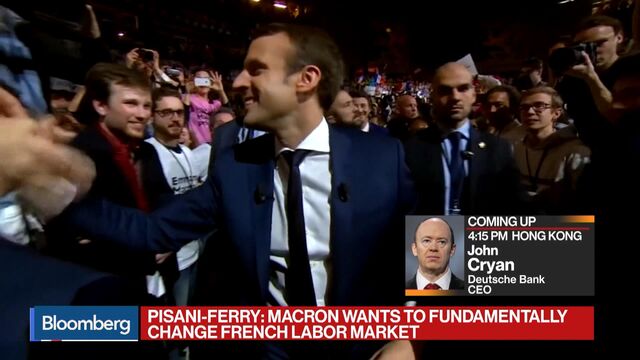 French presidential candidate Emmanuel Macron's political identity is rooted in reform and change, his economic adviser Jean Pisani-Ferry said, citing his plans to overhaul pensions and labor regulations as examples.
"Macron's political identity is real reform, real change," Pisani-Ferry said in an interview with Bloomberg Television.
While the 39-year-old candidate set out his presidential program last week, debate about his plans has been overtaken by a splintering of the center-right Republican party as lawmakers and former ministers abandon their candidate Francois Fillon.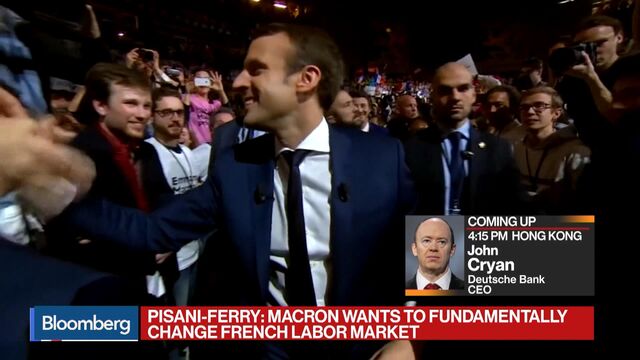 Pisani-Ferry said that Macron's commitment to meet the European Union's 3 percent budget deficit target is a "starting point" for discussion.
"Macron also wants a euro zone that works better, that provides stabilization, that is able to cope with external shocks," Pisani-Ferry said. "We cannot be happy with the outcome of the past 10 years. So significant reforms are needed there too."
— With assistance by Matthew Miller, and Caroline Connan
Before it's here, it's on the Bloomberg Terminal.
LEARN MORE