Venture Capital
Snap IPO Launches VC Firm Into Valley Elite
Lightspeed Venture Partners is on a remarkable run.
By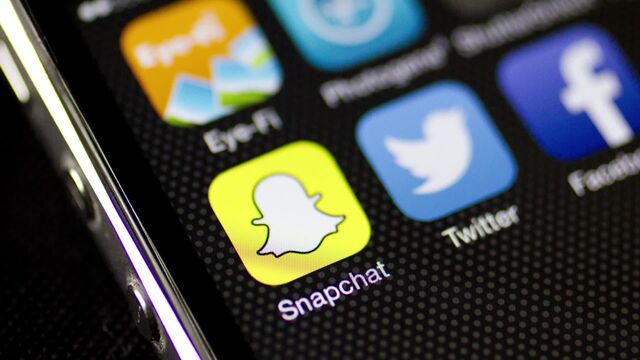 Venture capital is a notoriously clubby industry, with an elite bunch of firms generating the majority of financial returns. Sequoia Capital, founded in 1972, is almost unanimously placed near the top of the heap for their ability to spot big winners early, along with Benchmark, a relative upstart at 22 years old.
Silicon Valley scorekeepers are now adding a newer firm to the list: Lightspeed Venture Partners. It's been on a stellar run in recent months, with a series of blockbuster sales and initial public offerings at a time when U.S. startup deal-making has slumped to a three-year low. Lightspeed's investments in Snap alone, totaling $8.1 million, have amassed more than $2 billion in gains.
The performance of Lightspeed funds over the last year is unprecedented in recent memory and easily elevates it to top-five status today, said Anand Sanwal, head of market researcher CB Insights. "I can't think of a firm that's had so many big wins in such a short time frame as what Lightspeed has done," he said. "It's kind of remarkable."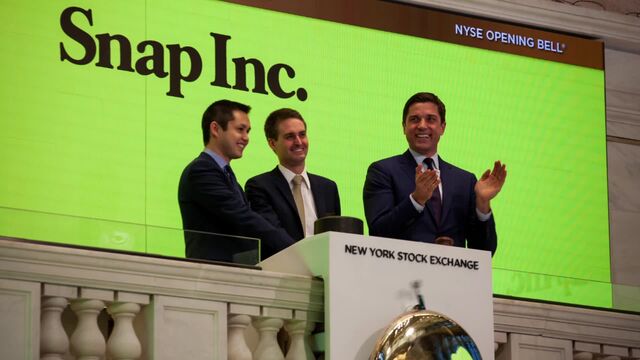 Lightspeed was the largest shareholder in the September initial public offering of Nutanix Inc., the data center software provider whose share price has nearly doubled. It was also the biggest, along with another firm, in AppDynamics, which unexpectedly struck a deal to be acquired by Cisco Systems Inc. for $3.7 billion in January on the eve of a planned IPO. And it's the largest in MuleSoft Inc., another corporate cloud software company, which filed Feb. 17 for an IPO.
Finally, a long-shot bet on a photo-sharing app called Snapchat paid off Thursday as parent company Snap Inc. saw its share price pop, gaining 44 percent after the first day of trading. It jumped another 11 percent Friday at the close in New York. Lightspeed was the second-largest holder when Snap went public, behind Benchmark. Lightspeed sold about $78 million in the IPO and retains a stake worth $2 billion.
So, have all these hits propelled Lightspeed into the elusive top-tier of VC firms? "They may have been there all along," said Benchmark's Bill Gurley. He pointed, in particular, to investment strategies led by co-founder Chris Schaepe.
Schaepe helped create Lightspeed in 2000, just before the dot-com boom came crashing down. He's been adept at identifying strong corporate software and hardware companies. Two of his picks, Fusion.io and Riverbed, netted the firm outsize returns. "Schaepe has been crushing it for years—without recognition," Gurley wrote in a message.

The unsexy world of so-called enterprise technology is where Lightspeed has built its expertise. But in 2006, the firm added Jeremy Liew, a former AOL and Netscape executive, as partner to focus on consumer tech. Liew tracked down Snapchat's founders in 2012 after Barry Eggers, a Lightspeed founding partner along with Schaepe, noticed his daughter was becoming obsessed with the app.
The initial investment in the startup, then known as Snapchat, was $485,000. The deal Liew made with the founders effectively gave him veto power over the next fundraising round, the New York Times reported. It was seen by some as greedy and eventually eroded his relationship with the company. But it solidified Lightspeed's role as a major player in the Valley, riding the biggest social media offering since Facebook Inc.'s.
Lightspeed's investors, known as limited partners, are set to reap a windfall. They include AT&T Inc., Boeing Co., Pennsylvania State University and public pension funds in California, Illinois, Michigan, New York and Tennessee, according to data compiled by Bloomberg.
"Over the course of a five-year relationship, there are always going to be some points of friction," Liew said in an interview Thursday after Snap's IPO. "Our job is to return capital to our LPs, and today is a day when we feel like we're doing our job. And when you feel like you're doing your job, you feel great."
Lightspeed has had other consumer hits, including GrubHub Inc., which went public in 2014, and Nest, which was acquired that same year by Alphabet Inc. for $3.2 billion. But its biggest strength remains in enterprise investing, with partner Ravi Mhatre playing a central role in its backing of AppDynamics, MuleSoft and Nutanix.
"Lightspeed has been comfortable, quietly knocking it out of the park for quite a while," said Jason Lemkin, an investor who founded a software startup and sold it to Adobe Systems Inc. "Doing AppDynamics early is pretty crazy. Mulesoft is crazy. That's what they're very good at. Other folks, they're lazier or less strategic when it comes to really understanding deep technology and the value of the best engineers."
When asked whether it's now a top-tier venture firm, members of Lightspeed like to project another trait that's often in short supply in their industry: modesty. "I feel like we're starting to enter that phase," said Eggers. "We aren't there yet."
Before it's here, it's on the Bloomberg Terminal.
LEARN MORE