How to Use Trump's Travel Ban at Business School
To Duke's Bill Boulding, who leads the No. 3 MBA program in the U.S., the president's executive order is a teachable moment.
By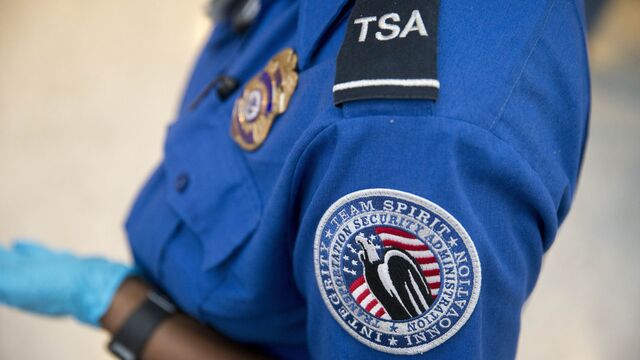 Politics can be a thorn in the side of companies and universities. Bill Boulding, dean of Duke's Fuqua School of Business, thinks he can use it to build better leaders.
President Donald Trump signed a new executive order on travel Monday, scaling back an earlier one that temporarily banned people from seven Muslim-majority nations and ended up in legal limbo. Boulding, who leads the No. 3 full-time U.S. MBA program on Bloomberg Businessweek's ranking, thinks such a ban could put American business schools at risk of losing foreign talent.
But he also sees the political war raging over immigration as a way to arm students for battle in business and as a test case in responding to controversy.

"It's not our job to take a political position on these decisions as a business school, and I'm not doing that on this particular issue," Boulding, 61, said after the original ban was signed. "However, the political decisions that get made will affect your ability as a business leader to create great teams, to create a sense of belonging on those teams."
Boulding's academic interests meet where marketing, management, and strategy converge. Dean since 2011 and at Fuqua for more than 30 years (he taught marketing management to Apple CEO Tim Cook), Boulding is a student of the way managers make choices and customers react to them.
"We need to prepare people now, before they move into [leadership] roles, to think about 'How will I respond?'" he said. "How do I juggle my personal views with the views of my team members and the views of my country and the world?"
The executive order signed in late January sparked nationwide protests and drew criticism from company executives and university leaders. College presidents wrote a joint letter asking President Trump to "rectify or rescind" the order, which they said threatened "American higher education and the defining principles of our country." Duke and 16 other elite U.S. schools filed papers in Brooklyn federal court saying the ban jeopardized their capacity to attract outstanding foreign students and scholars and to educate "tomorrow's leaders from around the world."
U.S. universities could lose out, in cash as well as human capital, if the nation is seen as unfriendly to foreigners or given to fickle travel policies. Non-citizens made up 56 percent of the applicant pool to U.S. full-time two-year MBA programs for the incoming 2016-2017 class, according to the Graduate Management Admission Council's 2016 Application Trends Survey. (Boulding sits on GMAC's board.) At Fuqua, in Durham, North Carolina, about four in 10 daytime MBA students are international.
Stemming the flow of foreign students would reduce "the financial viability of our great business schools," said GMAC Chief Executive Sangeet Chowfla. As European and Asian management institutions compete more credibly for candidates, it's a bad time to make U.S. business schools less attractive to prospective students, Chowfla said.
The concerns are exaggerated, White House spokesman Michael Short wrote by email. The letter from college leaders was "premised on a fundamental misreading" of the executive order, which wasn't aimed at Muslims 1  but at "hotbeds of terrorism"—countries cited under President Barack Obama—that "lack the ability to provide adequate information on their citizens so they can be thoroughly screened before entry into the U.S.," Short said. When the Obama administration targeted groups of travelers on national security grounds, "I don't recall this level of hyperventilating," he said. The measure is temporary and doesn't threaten higher education in the long run, but is "a short term inconvenience with long term security benefits."
There are proponents of the ban at Fuqua, too, Boulding said, and he looked forward to "the engagement that's going to happen within our own community as people grapple with how they feel about this." Fuqua pushes students to "go beyond fear and annoyance to a sense of 'Wow, there's an upside to the people that I'm surrounded with'" who look and talk differently, he said.
International students are important to a business school's ability to mimic reality. "Companies operate around the world, and even domestic U.S. students are enriched by the fact that their classrooms reflect the diversity of the business environment in which they will have to work," Chowfla said.
"No one is questioning the value of a globally-diverse student body," Short wrote. "The only concern here is protecting the country and making sure we properly vet people coming here." He cited a case-by-case waiver system and pointed out that the ban would end well before fall classes began.
Like many B-school deans, Boulding likes his case studies. He interviewed National Basketball Association Commissioner Adam Silver on campus after the NBA moved the All-Star Game from Charlotte in response to North Carolina's "bathroom bill," and tried "to open up the thought process" behind the decision. Boulding also did a Q&A with Wal-Mart CEO Doug McMillon, who opposed an Arkansas "religious freedom" bill. 2
Boulding identified a question common to leaders: "Is this political issue staking out a position which is inconsistent with the core values of our organization?" If leaders stay out of it, they might seem inauthentic to employees, and to the outside world. 
So which is it—welcome all points of view or stand by your values? The two aren't mutually exclusive but can be fraught. In September, the dean supported a call by the Black and Latino MBA Organization to wear black one day as a display of solidarity following confrontations between African-Americans and police, including a fatal shooting in Charlotte. Boulding saw it as "an expression of support for members of our community who are going through a tough time." But "some of the reaction" was that "you've put us in the middle of a political situation" and "taken sides in terms of black lives versus blue lives."
When President Trump issued his January order, the tech sector spoke out. Silicon Valley is worried that such a ban "strikes a blow to the heart of innovation, which is your ability to allow anybody to be in the game, no talent sitting on the sidelines," Boulding said.
In higher education, a travel ban could discourage the customers themselves—that is, prospective students. The fraction of potential students in graduate business education from the nations cited is small, but Boulding sees a possible "spillover effect," with foreigners wondering whether the U.S. has changed. "Is this just the first step of many that will follow? … Will I be welcome if I come to the U.S.?" Many students want to find jobs in America. "Will that be closed off?"
Although the new order modifies the ban, the alarm and confusion created in the U.S. and around the world aren't likely to go away overnight. Fuqua and other top schools may still get their pick of students, but it's impossible to know which future entrepreneurs or business leaders (or philanthropic alums) will never make it past the border.
"Full disclosure: I'm first-generation American," Boulding said. "I have some personal feelings on this issue."
From the letter, which was signed by Duke University President Richard Brodhead: "This action unfairly targets seven predominantly Muslim countries in a manner inconsistent with America's best principles and greatest traditions. We welcome outstanding Muslim students and scholars from the United States and abroad, including the many who come from the seven affected countries. Their vibrant contributions to our institutions and our country exemplify the value of the religious diversity that has been a hallmark of American freedom since this country's founding. The American dream depends on continued fidelity to that value."
Before it's here, it's on the Bloomberg Terminal.
LEARN MORE