business
Rio Defers Former CEO's Pay as Guinea Payments Investigated
By and
Probe relates to $10.5 million payment to Guinea consultant

Rio exited Guinea's Simandou iron ore project in October
Rio Tinto Group will withhold some bonus payments to its former chief executive officer as regulators in three countries investigate payments to a consultant on an iron ore project in Guinea.
Sam Walsh, who retired in July, has agreed to defer payment of outstanding short- and long-term incentives for a minimum of two years, the company said Thursday in its annual report. The payments are contingent on there being no information related to the Simandou project that would justify canceling, deferring or reducing the awards, Rio said.
"The board has determined that it would be inappropriate, while investigations are ongoing, to make any determination about Sam Walsh, our former chief executive, or about his outstanding remuneration," Rio said in the report.
Rio said in November it had alerted authorities, including the U.S. Department of Justice and the U.K.'s Serious Fraud Office, over a $10.5 million payment to an external consultant in 2011 for assisting on negotiations with Guinea's President Alpha Conde on the Simandou project. Rio later terminated contracts of two senior executives, arguing they had failed to maintain standards in the company's code of conduct.
An email exchange discussing the payment shows former CEOs Tom Albanese and Walsh, who was then head of Rio's iron ore unit, were aware of the payment.
Deferred Payments
"I have agreed to the deferral of my entitlements under the relevant incentive plans, given that investigations concerning the Simandou project are at an early stage," Walsh said in an email. "I would add that the company acknowledges my firm belief that during my time with Rio Tinto I always acted lawfully and in accordance with my duties and this applies to the Simandou project."
Rio said that any long-term incentive plan payments, including so-called bonus deferral and performance share plans, that would have vested up to 2021 will be impacted by the agreement and will affect awards going back to 2013.
The value of these awards changes with company performance. In 2016, Walsh's total pay package was $11.4 million, which includes long-term incentives of $6.8 million that will be deferred.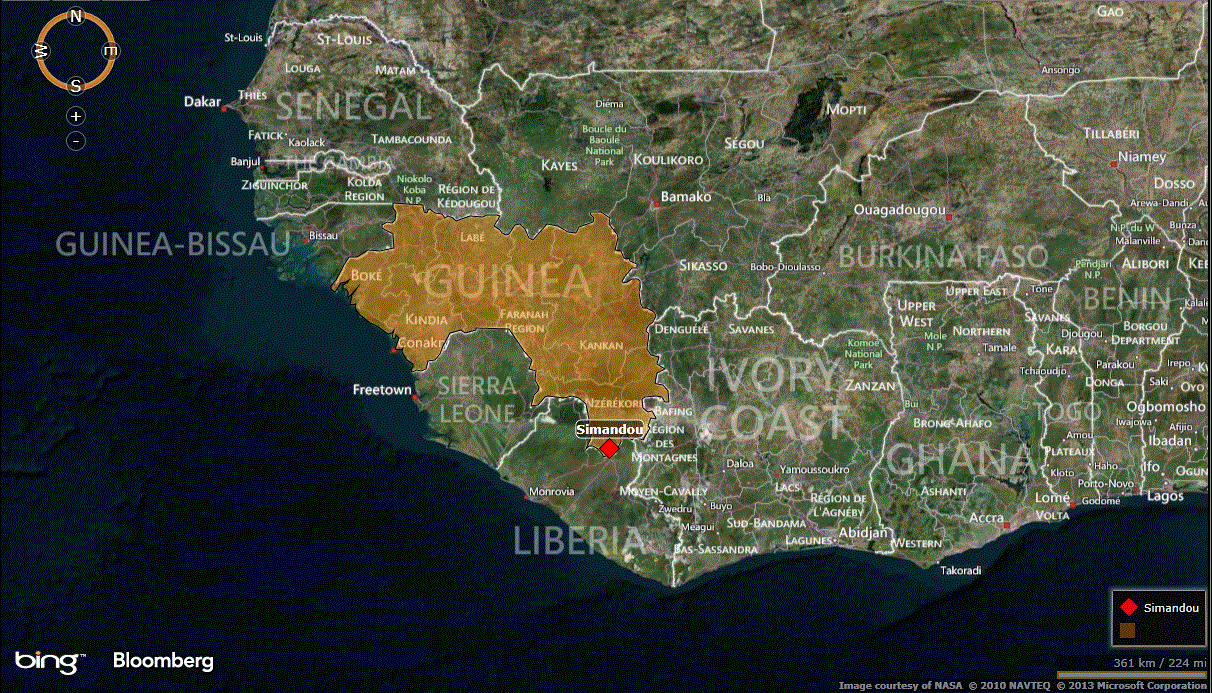 While Simandou was once one of the world's most-prized mineral assets, Rio exited the project in October, selling its stake to partner Aluminum Corp. of China, or Chinalco, after failing to attract the funding needed to develop it. Rio warned staff in November that the inquiries by authorities in the U.K., U.S., and Australia could last several years.
"The outcome of the regulatory investigations, and any potential litigation, is uncertain," Rio Chairman Jan du Plessis said in the annual report. "There is unfortunately little more I can say at this time, other than to assure you that the board is giving these matters its full and proper attention, and that we are continuing to co-operate fully with the relevant authorities."
(
Updates comment from Walsh in sixth paragraph.
)
Before it's here, it's on the Bloomberg Terminal.
LEARN MORE