Three Figures Battling to Become Hong Kong's Next Leader
By
Former No. 2 Lam secures strong support among pro-China elite

Two challengers hope electors switch sides in secret ballot
Hong Kong's carefully orchestrated leadership election has entered its final stage, leaving only an outside chance that China's top choice won't win the chief executive job. 
The city's former No. 2 official, Carrie Lam, demonstrated deep support among the pro-China elite by securing 580 nominations from the 1,200-member electoral college that will pick the Asian financial hub's next leader. The tally -- near the 601 votes needed to win on March 26 -- presents a formidable hurdle to her opponents, ex-Financial Secretary John Tsang and retired judge Woo Kwok-hing, who each qualified with less than one-third of that support.
Still, the secret ballot holds open the possibility that electors will abandon the candidate they nominated and pick someone else instead. That favors Tsang, a key member of the outgoing administration who holds a wide lead over his former colleague Lam in public opinion polls. Pro-democracy activists wield 325 votes to tip the scales.

Either way China faces challenges in the former British colony, where a small but vocal independence movement has emerged amid frustration over the pace of democratic reform. A victory for Lam risks giving Hong Kong another leader who lacks broad popular support, like outgoing Chief Executive Leung Chun-ying. A win by another candidate would force China to accept an alternative or veto the result, a power it has never had to exercise.
Here's a closer look at the candidates:
The Favorite

Lam, 59, earned a reputation for playing good cop to Leung's bad cop, meeting with the protesters when he wouldn't. The former chief secretary had planned to retire before Leung unexpectedly backed out, leaving her as the establishment's next best candidate. Lam's strategy for bringing Hong Kong people together will be to avoid divisive issues such as political reform and instead focus on narrowing Hong Kong's wealth gap, which she considers the root of the city's unrest. "I have to be very careful in sort of taking on an issue which has a very strong potential of splitting the society again," Lam told Bloomberg last month.
The Popular One

Tsang, 65, helped steer the city through the global financial crisis and brings a self-depreciating affability that has helped make him the most popular official in the Leung administration. But that hasn't been enough to gain favor from China, which made him wait more than a month to approve his resignation and clear his candidacy. Tsang, who has been criticized for being too conservative on public finances, has pledged a softer touch on social issues. "We want to bring about a more harmonious society. We need to build consensus rather than a confrontational position," Tsang said in an interview on Jan. 25.
The Dark Horse

Woo, 71, a former judge with a low political profile, surprised Hong Kong by announcing his candidacy in October and surprised again this week by securing 180 nominations, 15 more than Tsang. Woo, who advocates compromise as a salve to the city's polarization, is Tsang's chief rival for support among the pro-democracy camp. Saying the people would be his "main boss," he has pledged to refuse any proposals that violate the city charter drafted prior to British handover in 1997, even if ordered by the government in Beijing.
The Leftovers

The rush to rally around Lam after Leung withdrew left little space for other hopefuls from the pro-establishment camp. Veteran lawmaker Regina Ip, 66, for instance, couldn't muster enough nominations to get on the ballot, despite being one of the best performers in last year's legislative elections. The former security minister didn't leave quietly, though, giving interviews in which she criticized leaders in Beijing as "insecure" for not tolerating competition and saying Lam wasn't a "modern politician." Pro-democracy lawmaker "Long-hair" Leung Kwok-hung decided not to canvass for nominations after he failed to get enough support in an informal online poll.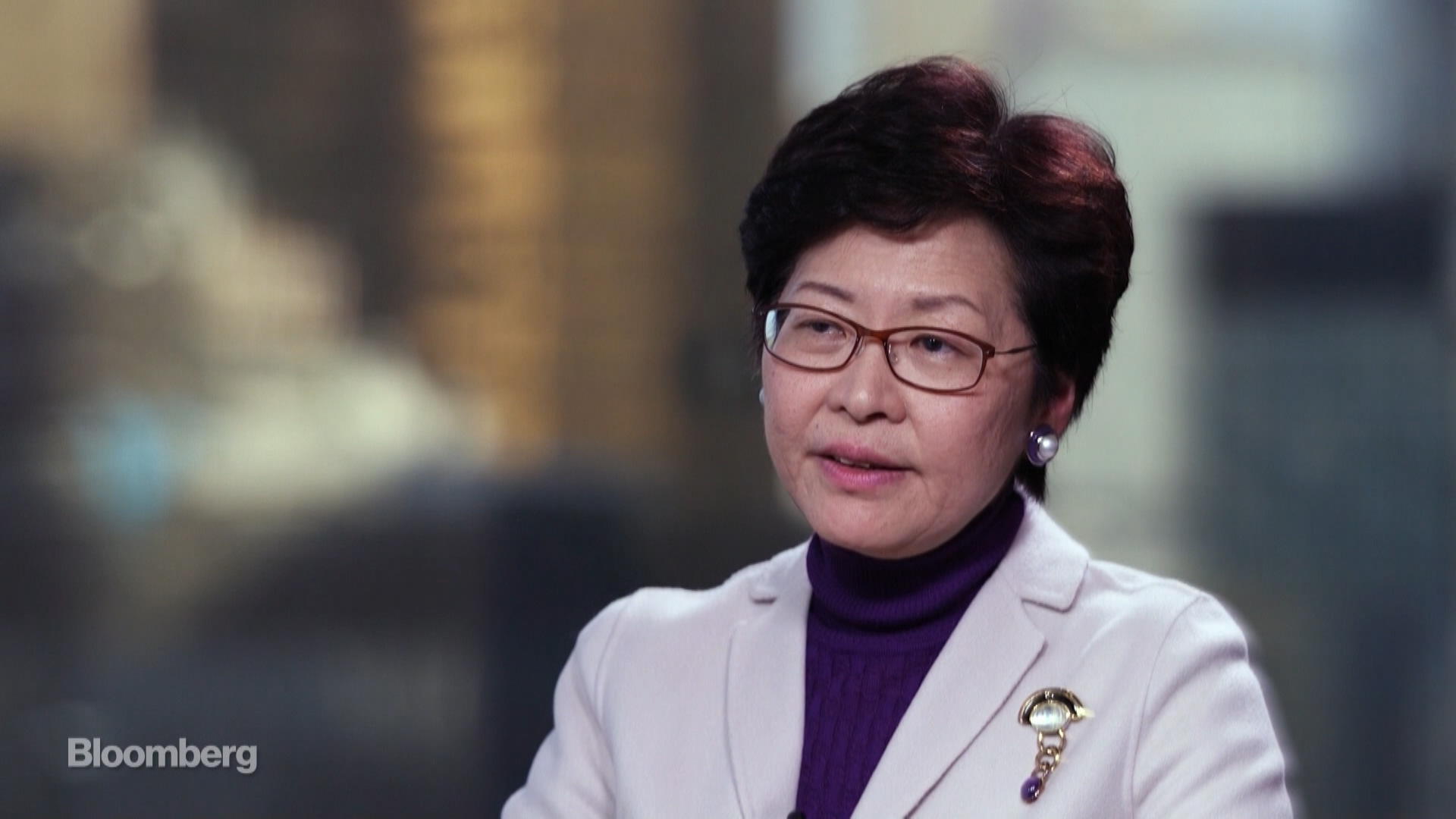 Before it's here, it's on the Bloomberg Terminal.
LEARN MORE