politics
Le Pen Loses EU Parliament Immunity in Twitter-Posting Case
By and
National Front head being probed in France over violent images

Case involves December 2015 posting of Islamic State murders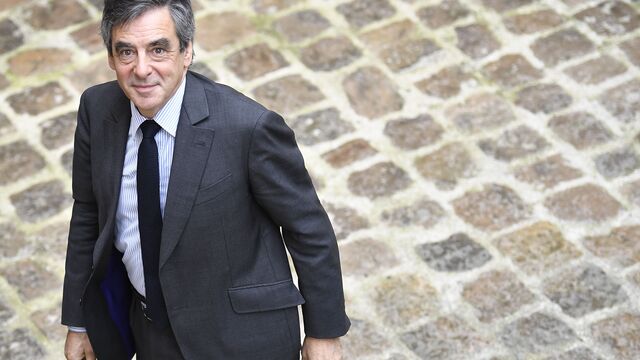 French presidential candidate Marine Le Pen was stripped of her European Parliament immunity from prosecution because of a judicial investigation in France into the posting on her Twitter account of images of murders by Islamic State.
The European Union assembly voted by a show of hands on Thursday in Brussels to make the move against Le Pen, who leads the far-right National Front and is ahead in polls on the first round of France's presidential election in April. The EU Parliament's legal-affairs committee recommended on Feb. 28 that she lose her immunity.
To read the latest French election news, click here
Yves-Marie Cann, head of research at French pollster Elabe, dismissed the idea that the 28-nation assembly's action could weaken voter backing for Le Pen in the run-up to the April 23 ballot to succeed President Francois Hollande, a Socialist who isn't running for re-election.
"There is no impact whatsoever to be expected from this on Marine Le Pen's support," Cann said by telephone from Paris. "Her electoral base is extremely strong and that has been the case since the previous presidential election in 2012. Her supporters are over-mobilized and are loyal."
Hostage Photos
The EU Parliament acted on a request made in October by French Justice Minister Jean-Jacques Urvoas in connection with an investigation being conducted by the Nanterre Regional Court.
The case involves the posting in December 2015 on Le Pen's Twitter account of images showing three hostages being murdered by Islamic State, which is also known as Daesh. The photographs were accompanied by a comment from Le Pen saying "This is Daesh!" The Twitter posting followed a French broadcast interview in which a comparison was drawn between the rise of the National Front and the activities of Daesh, according to the EU Parliament's legal-affairs committee.
"Although the images posted by Ms Le Pen can be accessed by anyone via Google and have been widely reposted on the Internet since since they appeared on her Twitter account, it is beyond question that their violent nature is likely to undermine human dignity," the committee said in a report.
In a separate case, Le Pen has refused to cooperate with a police investigation into the use of European parliamentary allowances to pay for party work in France.
(
Updates with comments by French pollster in third, fourth paragraphs.
)
Before it's here, it's on the Bloomberg Terminal.
LEARN MORE