Brexit Bulletin: Peer Pressure
May to fight back after Lords defeat, while government seeks allies in Europe.
By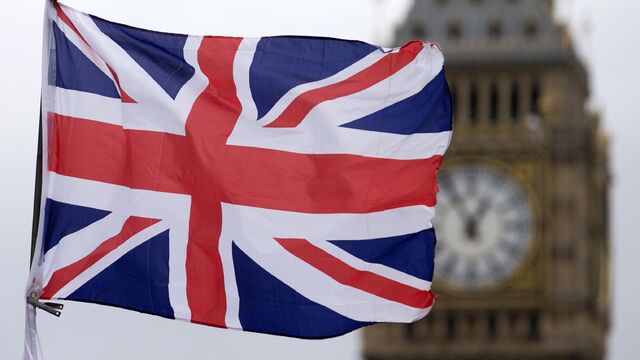 Sign up to receive the Brexit Bulletin in your inbox, and follow @Brexit on Twitter.
U.K. Prime Minister Theresa May is to begin fighting to keep her Brexit bill intact after the House of Lords voted to add an amendment that protects the rights of European Union citizens already living in the U.K. 
While the defeat for the government in the unelected upper house will prevent May from triggering Britain's two-year withdrawal from the EU as soon as next week, it still leaves her on track to do so by the end of March.
The earliest she can now invoke Article 50 is likely to be March 15, although that is the day of the Dutch elections. Reuters reported that European governments have penciled in the first week of April for a summit to discuss the divorce.
Labour Party Brexit spokesman Keir Starmer said on Twitter his party will back the EU citizens amendment in the House of Commons, where May has a slim majority. To avoid the bill being bounced back and forth between the chambers, May could accept defeat and agree to give EU residents the unilateral guarantee, which she has so far resisted doing because she wants the EU to do the same for Britons abroad.
But if the Commons rejects the amendment, the Lords may not have the appetite to extend the fight. Securing the legal status of European employees living and working in the U.K. is a critical priority for businesses facing potential labor shortages. 
Alex Morales and Robert Hutton detail the parliamentary "ping pong" May will now play.
Seeking Allies
Britain is turning to a nation that tried to invade it in 1588 as it seeks to find friends and influence them in Europe.
Having already embarked on a charm offensive with the smallest and newest members in the region's east, May's government has placed Spain in its sights as a potential ally in the Brexit talks, report Esteban Duarte and Tim Ross.
Spain is an ideal candidate as long as the thorny issue of Gibraltar can be resolved. For starters, there are deep trade and tourism ties between the two countries that Prime Minister Mariano Rajoy will want to maintain as he confronts unemployment running at twice the bloc's average. The U.K. and Spain also have a common interest in quelling independence movements in Scotland and Catalonia, respectively.

"In what relates to the core of Brexit -- the U.K.'s departure from the interior market and the EU, and its re-connection as a trade partner -- Spain will be a dove," said Ignacio Molina, a senior analyst at Real Instituto Elcano, a Madrid-based think tank. While Spain won't break European unity, "it is in the soft Brexit camp," he said.
Car Troubles
Carmakers are grappling with life in Brexit Britain.
Ford this week initiated labor talks to cut costs at a U.K. engine plant where more than 1,100 jobs are at risk, while Jaguar Land Rover Chief Executive Officer Ralf Speth backed Nissan Motor's calls for extra funding for car-parts makers.
The industry's concern is that tariffs on imported cars and parts will rise after Brexit and their supply chains will become clogged up. Manufacturers currently rely on moving components freely between mainland Europe.
Nissan this week told lawmakers that the government should spend £100 million on luring component suppliers to Britain.
May, who is already in talks with PSA and General Motors over the future of GM's British factories, said on Wednesday that she's in "regular dialogue" with Ford about how the government can help maintain the company's "success" in the country.
Software's Hard Brexit Fear
Boxarr is exactly the kind of knowledge-intensive exporter that U.K. politicians of all stripes say they want to encourage.
Developing software for complex engineering projects has made it a British success story, serving customers including Airbus and Boeing Co. from its base in Bristol. Founded in 2003 by a group of academics, it now has 14 full-time staff and aggressive plans for international growth.



May calls such companies "the basis of our prosperity," yet as Matthew Campbell reports in Bloomberg's fourth story from Brexit's front lines, she may end up costing it the immigrants and capital it needs to thrive. If neither skills nor money are freely available in the U.K. after the country leaves the EU, Boxarr won't hesitate to move elsewhere, said Chief Executive Officer Alasdair Pettigrew.
Brexit Bullets
European Commission President Jean-Claude Juncker urges "common resolve" in outlining five scenarios for post-Brexit EU
Trade Secretary Liam Fox says EU would hurt itself by building barriers for banks in London
U.K. manufacturing growth weakens for a second month and borrowing by consumers softens, but house prices gain more than expected
Inequality in U.K. set to widen as financial crisis casts a "long shadow," says the Institute for Fiscal Studies
ITV counters Brexit-related slowdown in advertising by offering shareholders a special dividend
Brexit spurs Ireland to woo Middle East for sales of dairy and meat
Eurotunnel says the weak pound is spurring the exporting of food from the U.K. to France
Goldman Sachs Asset Management CEO Andrew Wilson tells Business Insider it's too soon to decide whether to move "some, none, a few people" out of the U.K.
London's 1.8 million migrant workers contribute annual average of £46,000 to the capital's economy, London First think tank says, according to Financial Times
Centre for European Policy Studies reckons the countries suffering the most from Brexit will be the U.K., Ireland, Belgium, Luxembourg and the Netherlands
On the Markets
The FTSE 100 Index on Wednesday closed at a record high of 7382.90, a gain of almost 25 percent since its post-referendum low.

Over in the bond market, traders are readying for March 13, which will mark the end of gilt-buying by the Bank of England. Bloomberg Gadfly's Marcus Ashworth says that's one reason to expect 10-year gilt yields to start rising from the current 1.2 percent. He argues such low rates don't make sense with Brexit no longer looking the economic threat it once did.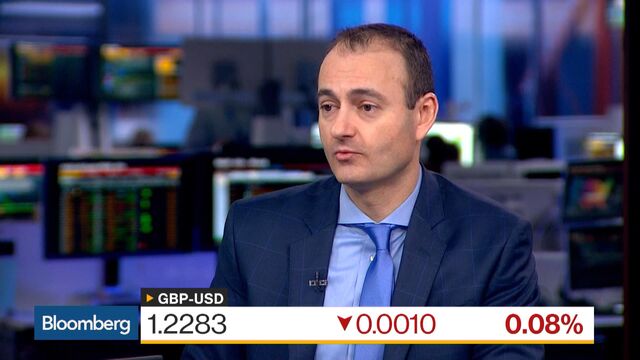 And Finally…
Signs of life are emerging in London's skyscraper market after a Brexit-induced slowdown. Bloomberg's Jack Sidders and Ross Larsen report that Morgan Stanley plans to sell its stake of almost 12 percent in the skyscraper known as the Walkie Talkie, while Hong Kong-based investor C C Land agreed to buy the London tower known as the Cheesegrater for £1.15 billion. 
For more on Brexit follow Bloomberg on Twitter, Facebook and Instagram, and see our full coverage at Bloomberg.com
Before it's here, it's on the Bloomberg Terminal.
LEARN MORE