Saudi Arabia Bulks Up in Asia to Boost Appeal Before Oil IPO
By , , and
OPEC leader to invest $7 billion in Malaysian refining complex

Saudi Aramco signs $6 billion Indonesia refinery agreement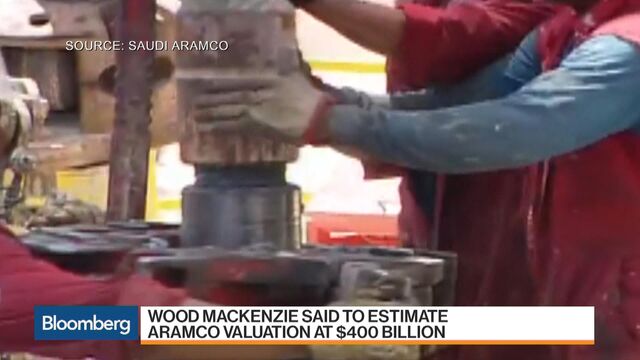 Saudi Arabian Oil Co. expanded its ownership of refineries and petrochemical plants in Indonesia and Malaysia with investments totaling $13 billion as it prepares for what may be the biggest ever initial public offering by bulking up its business in Asia, its largest market.
The Middle Eastern oil giant, known as Saudi Aramco, signed a $6 billion agreement Wednesday with Indonesia's PT Pertamina for refinery projects. A separate $7 billion deal with Malaysia's state-owned Petroliam Nasional Bhd. to develop an oil refinery and naphtha cracker in the southeast Asian country and provide up to 70 percent of the crude requirements, was sealed Tuesday.
"This will strengthen the equity story for Saudi Aramco," Khalid Al Falih, the kingdom's energy minister, said in Kuala Lumpur on Tuesday. "Investors will be looking for a company that has breadth in its portfolio."
The deals are part of Saudi Aramco's long-standing strategy of investing in refining to help lock in demand for its crude, as it has done in markets including the U.S., Japan and South Korea. The company is battling for global market share amid challenges posed by U.S. shale oil producers, Russia and even fellow members of the Organization of Petroleum Exporting Countries.
Cilacap Refinery
"Saudi Arabia, as OPEC's largest producer and exporter, wants to secure outlets in the world's most dynamic and fastest growing energy market," said John Driscoll, the chief strategist at JTD Energy Services Pte, who has spent more than 30 years in the petroleum trading industry in Singapore. "A $7 billion deal positions the kingdom as Malaysia's largest single investor and provides the basis for future partnerships and collaboration."
Indonesia's Foreign Minister Retno Marsudi commented on the refinery deal in Bogor, West Java on Wednesday, and didn't immediately offer details. In December PT Pertamina said it formed a joint venture with Saudi Aramco and planned to boost its Cilacap refinery capacity 15 percent to 400,000 barrels a day.
Saudi Aramco's investment in the Malaysia's $27 billion development, known as Refinery and Petrochemicals Integrated Development, or RAPID, in Pengerang is a boost to the project that borders the traditional Asian oil trading and refining center of Singapore, and was announced in 2011 and originally scheduled to come online last year.
King's Visit
RAPID will include a 300,000 barrel-a-day refinery, scheduled to start in 2019, which can produce fuels that meet Euro 5 emissions standards and provide feedstock for a connected 3.5 million tons-a-year petrochemical plant, according to a joint statement from both companies.
The deal significantly reduces the financial burden on Petronas and will allow it to allocate capital to other businesses such as liquefied natural gas and petrochemicals, according to a Feb. 28 note from BMI Research. The agreement also helps lock-in future demand for Saudi crudes, according to the note.
"Malaysia offers tremendous growth opportunities and today's agreement further strengthens Saudi Aramco's position as the leading supplier of petroleum feedstock to Malaysia and Southeast Asia," Saudi Aramco President Amin Nasser said in the statement.
The deal coincides with a visit to Asia by Saudi Arabia's King Salman bin Abdulaziz, who is leading an entourage to strengthen ties with the region. Malaysian and Saudi Arabian companies signed memorandums of understanding worth a total 9.74 billion ringgit ($2.19 billion) in areas including construction, aerospace, halal, and hajj-related industries, according to a statement from Malaysia's trade ministry.