markets
Rubenstein Sees 'Bullish' Private Equity as Trump Takes Office
By and
Border tax 'very difficult' to get passed: Carlyle co-founder

Cerberus's Snow sees Trump-like sentiments emerge in Europe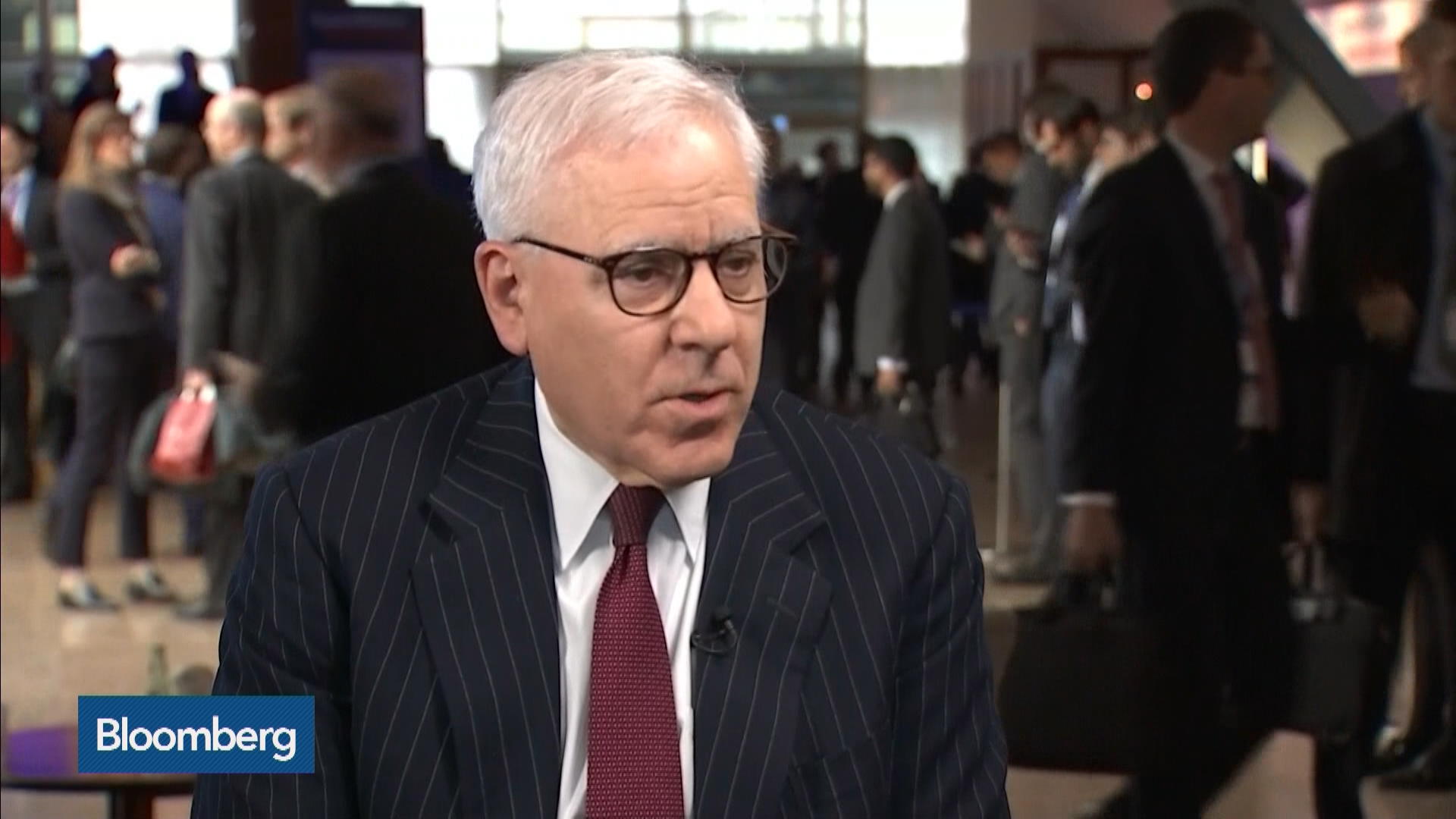 The private equity industry is as excited about its prospects as it's been in decades, Carlyle Group LP's David Rubenstein said.
Most attendees at this week's SuperReturn International conference in Berlin think U.S. President Donald Trump is good for business, according to a show of hands by hundreds of dealmakers at a presentation by Rubenstein on Wednesday. That's despite the fact the White House hasn't yet unveiled a finalized tax plan or specific proposals for the rollback of regulations.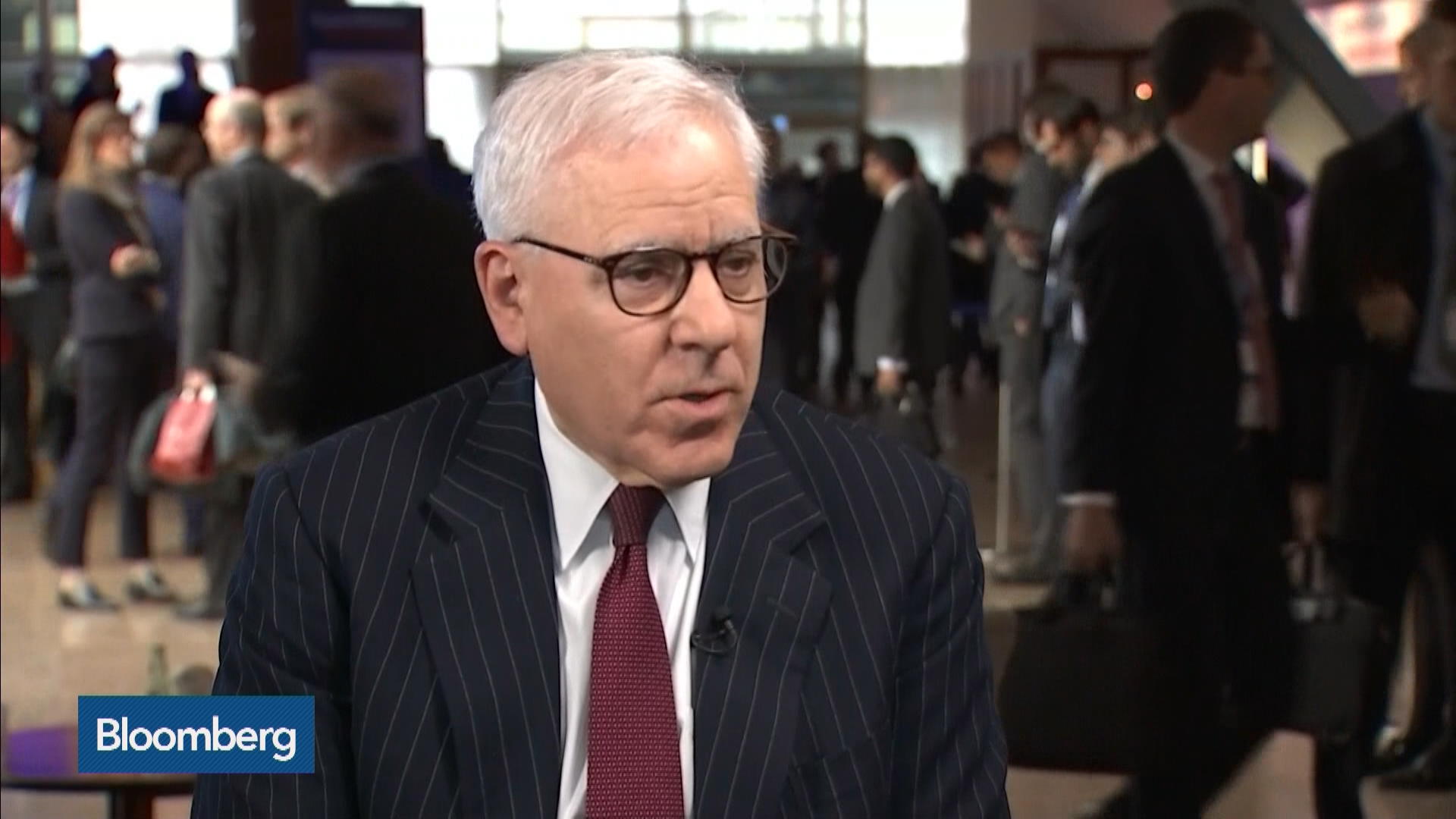 "I've been coming to this for 20 years and I haven't seen anything quite as bullish," Rubenstein, Carlyle's co-chief executive officer, said in a Bloomberg Television interview with Jason Kelly. "There's an atmosphere that private equity is welcome into the financial community, and that regulations and deregulations coming out of Washington and maybe some lower taxes will be favorable."
Private equity is an attractive asset class for institutional investors, with firms raising $589 billion in capital in 2016, according to Bain & Co.'s 2017 global private equity report, published Monday. While the figure is 2 percent less than in 2015 the industry has continued to raise more than $500 billion every year since 2013, it said.
Rubenstein, 67, tempered expectations that Trump's administration will be able to win congressional passage of several hotly debated proposals. One such plan, House Speaker Paul Ryan's border-adjustment tax, would place a levy on U.S. companies' imports while excluding their exports from taxable income. The proposal has divided industries such as retailers and carmakers, which rely on imported goods, against the interests of export-driven businesses such as General Electric Co. and Boeing Co.
"It's very controversial and I think many people in Washington think it probably can't pass" in the U.S. Senate, Rubenstein said in his presentation. "It's very difficult."
If it were to pass, the border tax would make investing in U.S. retailers unattractive, said Johannes Huth, KKR & Co.'s head of Europe, the Middle East and Africa.
Policy Limitations
When it comes to the proposal to replace interest deductibility with immediate expensing -- a move that could meaningfully change the leveraged-buyout calculus -- the final result is likely to be more muted, said Rubenstein, who co-founded Washington-based Carlyle in 1987.
"I suspect many of these things won't be 100 percent -- there might be some limitations," he said. "When you have lobbyists working on these things, you don't usually get 100 percent one way or the other, so I suspect there might be some modifications."
As the Trump administration rolls out its specific proposals, Rubenstein said he expects investment opportunities to arise in energy, financial services, health care, infrastructure and defense. Energy companies could experience a relaxation of regulations put in place by former President Barack Obama, as well as reforms to their permitting and licensing processes, he said. Financial companies such as banks could benefit from higher interest rates and some rollback of post-crisis regulations like Dodd-Frank, he added.
As investors sift through the policy proposals and uncertainty in geopolitics, Europe is also poised for a shakeup, according to John Snow, the chairman of private equity and debt investor Cerberus Capital Management and a former U.S. Treasury Secretary. France, Germany, the Netherlands and other countries on the continent face presidential or local elections this year.
"The underlying driving factors that produced President Trump are at work in Europe," Snow said Wednesday at the conference, citing concerns that economic expansion is slow and wage growth is stagnant. "Those concerns are the breeding ground for people like President Trump."
(
Updates with fundraising data in the fourth paragraph.
)
Before it's here, it's on the Bloomberg Terminal.
LEARN MORE