Ross Pledges to Fix Nafta, Get Tough With China on Trade
By and
Billionaire Ross was sworn in as commerce secretary Tuesday

To announce enforcement measures as soon as they are ready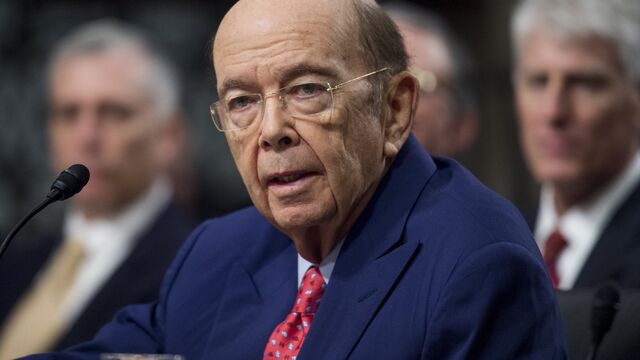 The U.S. will pursue "tougher enforcement" of existing trade rules with China and other nations, Commerce Secretary Wilbur Ross said ahead of President Donald Trump's speech to Congress on Tuesday night.
"There's not a lot of point making trade deals if you don't enforce them," Ross said in an interview with Bloomberg Television. Enforcement would apply to "everybody," he said.
Ross, who was sworn in earlier Tuesday, said during his confirmation hearing that he'd prioritize renegotiating the North American Free Trade Agreement with Mexico and Canada and level the playing field with China, which he has called the "most protectionist" major nation.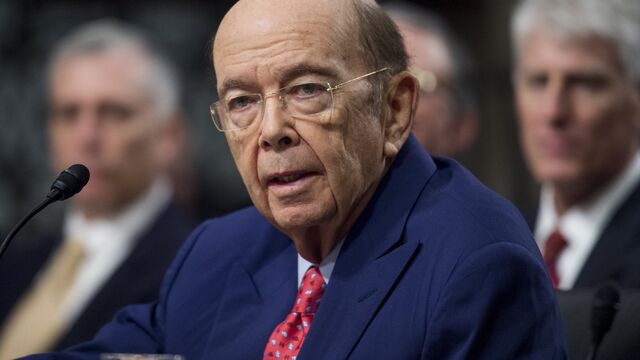 Ross said that specific measures against China would be announced "as soon as we have a proper case prepared." Trump's administration will also "fix Nafta and make it a fair deal, not just a free-trade deal," he said.
The Trump administration plans to implement a deregulation program that goes beyond the financial sector and includes rules covering environmental protection and the labor market, Ross said. "You've got all kinds of rules," he said. "Rules that you cannot imagine, that are blocking the growth of American business."
Asked if the U.S. would achieve more than 3 percent economic growth one year from now, Ross replied: "I think 2018 should be a very good year."
The billionaire businessman will be one of the most seasoned business leaders on Trump's economic team. As a private-equity investor, Ross restructured companies across a range of industries including steel, banking and textiles. Bloomberg has valued his fortune at about $3 billion.