Resurgent Dollar Rally Is Likely Dependent on Yields Pushing Higher
By
Societe Generale's Juckes says the key is where yields head

Fed inspired optimism in the greenback could quickly dissipate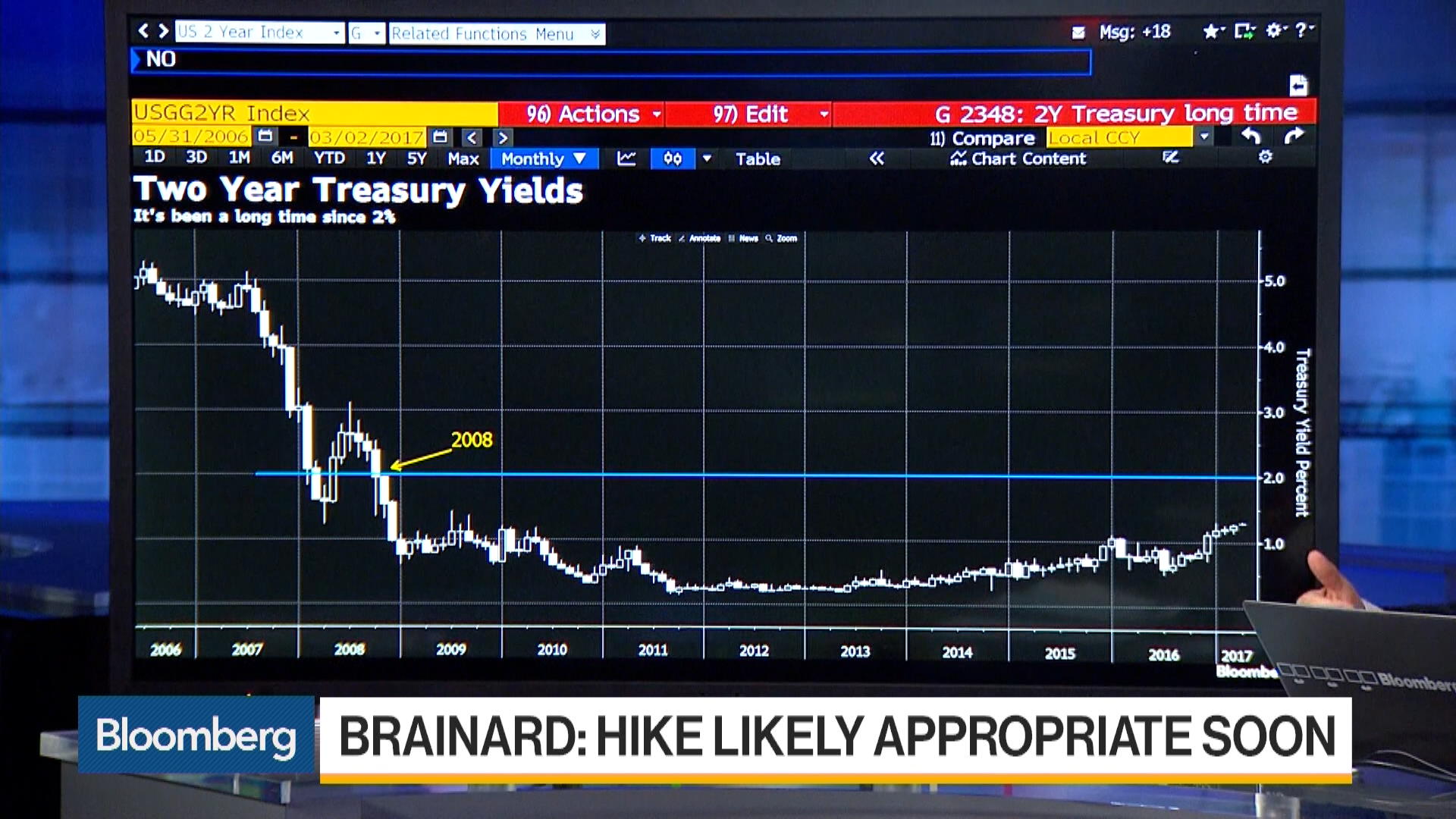 For all the excitement about the revival of the dollar rally this week, the greenback is probably still dependent on higher U.S. bond yields for the gains to be sustainable.
That's because the dollar's move has increasingly been tied to the outlook for longer-term yields, as well as how they fare when adjusted for inflation, according to Kit Juckes, a London-based global strategist at Societe Generale SA.

The yield on 10-year Treasury Inflation Protected Securities, viewed as the real yield given the security is adjusted to reflect changes in the consumer price index, rose Wednesday while failing to break out of recent ranges. It also retained a post-presidential election peak set in December amid speculation Donald Trump would carry through on pro-growth agenda promises.
"We have stepped back from the brink of below 30 basis point real 10-year yield and below 2.3 percent nominal yields, but we need more for it not to look like noise." Juckes said in an interview. "The key for the dollar is where the destination is for yields, not the exact timing of Fed hikes. You kind of need to put some meat on the bone with this current excitement -- people need to think the 10-year yield is moving to 3 percent."
Traders boosted the dollar and yields Wednesday even as Trump in a speech to a joint session of Congress failed to provide any new specifics on his proposed sweeping plans to cut taxes. The key to the move was comments this week from Fed officials, including New York Fed President Bill Dudley, that a rate increase could come soon.

The U.S. overnight index swap curve showed there's a 68 percent chance of a 25-basis-point rate hike this month, up from 38 percent Tuesday and just 20 percent a week ago.
The 10-year nominal yield needs to breach 2.5 percent, with real yields breaking above 0.5 percent before the dollar can break to new highs, added Juckes.

The rise in yields "has moved us from one end of the range to another end of the range," said Jukes. "I could see how you could change this whole story but we haven't gotten there yet."
— With assistance by Vassilis Karamanis
Before it's here, it's on the Bloomberg Terminal.
LEARN MORE