Mexico Peso Traders Turn to Technical Analysts as Politics Become Too Erratic
By
Advocates say studying charts best way to forecast currency

Caudillo of Monex says phone calls have doubled since election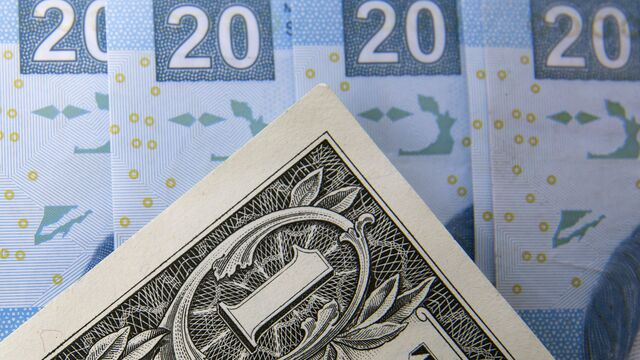 The Mexican peso is at the mercy of politics, but for all the investors who have hired global risk advisers to help them figure out the trajectory of elections and potential for protectionist policies, there's another group going a completely different direction.
These traders have been turning to technical analysts, the subset of strategists who study patterns in market data to predict where a security is likely to be heading. Practitioners say they've never been in more demand for the peso, which as one of the most liquid emerging-market currencies was battered in recent months by global events such as the U.K.'s decision to leave the European Union and Donald Trump's surprise election victory in the U.S.

Advocates of studying charts say that it's just too difficult to predict politics -- after all, few experts correctly anticipated Brexit or Trump's ballot-box win -- and that focusing on trading patterns has been a winning strategy lately.
Carlos Silva, who owns a mining company in central Mexico and trades the currency to hedge his exposure, said technical analysis saved him from losing a lot of money on the night of the U.S. election. His adviser told him that Fibonacci patterns showed the peso was due to fall, so when the currency dropped 14 percent in a manner of hours after the Trump victory political experts had failed to predict, he was well positioned. He's convinced forecasts based on fundamentals such as economic data and political analysis are useless.
"I look around at the world and I don't believe anybody," Silva, 54, said from his office in the state of Hidalgo. "Presidents lie, and an analyst that looks at fundamentals assumes they say only the truth."
To be sure, there are plenty of traders relying on political analysis now more than ever, especially those with a multi-year horizon considering long-term investments. Recent votes seen as anti-establishment in the U.K., Italy, Colombia and the U.S. have investors wondering what the next surprise may be, and some employ a cottage industry of political and risk advisers who inform their trading decisions.
Luis Gonzali, a money manager in Mexico City who helps oversee 21 billion pesos ($1.1 billion) in assets for Franklin Templeton, says he's gone from rarely speaking to political risk consultants and think tanks to doing so every two weeks now.
But Karl Schamotta, the director of foreign-exchange research and strategy at Cambridge Global Payments in Toronto, says he's now giving much less weight to political analysis. His shop, which helps companies reduce their foreign-exchange risk, has shifted to using more technical tools, such as momentum oscillators, which measure the rate of change of a security's price to identify a trend.
"Particularly since November," Schamotta said. "There is less significance attached to the traditional economic indicators that tended to drive currencies in the last few years."
Rabobank NA strategist Christian Lawrence says that while geopolitics will often determine the peso's value, some outcomes have become so hard to predict that he doesn't see the point in trying to.
"People are looking to technicals more and more," he said from New York. Lawrence uses bollinger bands, which date back to the 1980s and are used to predict future levels based on the moving average.
Silva's preferred foreign-exchange analyst, Juan Francisco Caudillo at Monex Grupo Financiero, sent recommendations that went against the conventional view on both the night of the Trump election and Brexit. He is now seeing the peso weakening to 22.5 in May, then strengthening to about 19.5 per dollar by the end of the year, much stronger than the 21.31 median estimate of analysts surveyed by Bloomberg.

"Interest in my recommendations has risen significantly," he said, with a jump in new clients after Nov. 8 and the number of daily calls he receives doubling. "This is mostly due to the fact that markets have not been able to accurately, or rationally, read the news."
Before it's here, it's on the Bloomberg Terminal.
LEARN MORE