Evercore ISI Switches Fed Call to March Hike After Dudley
By
Yellen and Fischer may 'dial up their language' on Friday

Benign market reaction to odds on March could still change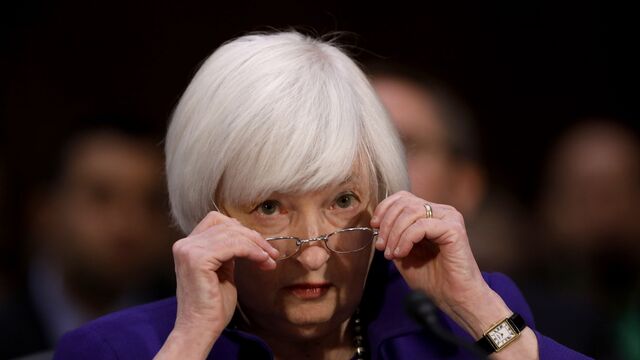 The Federal Reserve will probably raise its benchmark interest rate this month, Evercore ISI said, switching its call from May.
Key to the switch were remarks by New York Fed President William Dudley, a member of the "leadership" triumvirate identified by Evercore ISI as including Chair Janet Yellen and Vice Chair Stanley Fischer. Dudley said in an interview Tuesday on CNN International that the case for tightening had become "a lot more compelling" and "risks to the outlook are now starting to tilt to the upside."
Another key ingredient has been a relatively calm reaction in financial markets to the increase in March rate-hike pricing by traders, Krishna Guha, vice chairman of Evercore ISI and a former New York Fed official, wrote in a note. The probability of a March move implied by pricing in federal funds futures contracts has jumped to more than 60 percent.
"They'd like to see well over 50 percent for them to move," Ed Hyman, chairman of Evercore ISI, said of Fed policy makers on the "Bloomberg Surveillance" television program Tuesday. Hyman also said the March 10 employment report, five days before the Fed announcement, will be important. He expects average hourly earnings to climb 0.4 percent in the February report, up from 0.1 percent in January, adding to the case for a rate hike.
Read here about the dramatic turnaround in Fed futures trading.
Yellen and Fischer, who are scheduled to speak Friday, will probably "dial up their language," Guha wrote. That would make Evercore ISI "more confident" in the March call. Also to consider: markets "may yet evolve in a less benign direction," depending in part on President Donald Trump's remarks to a joint session of Congress late Tuesday. 
In the event, Trump offered little detail on his plans for fiscal or trade policies, and U.S. stock futures traded higher in Asia -- as did odds in money markets on a March move.
Other analysts are still waiting on Yellen and Fischer. Omair Sharif at Societe Generale was one, sticking with a June call until he hears what the Fed board members say. Dudley serves as vice chairman of the rate-setting Federal Open Market Committee.