Can Snapchat Show Advertisers It's More Than a Place to Experiment?
By
Brands want company to demonstrate a return on investment

Snap is working hard to simplify the ad-buying process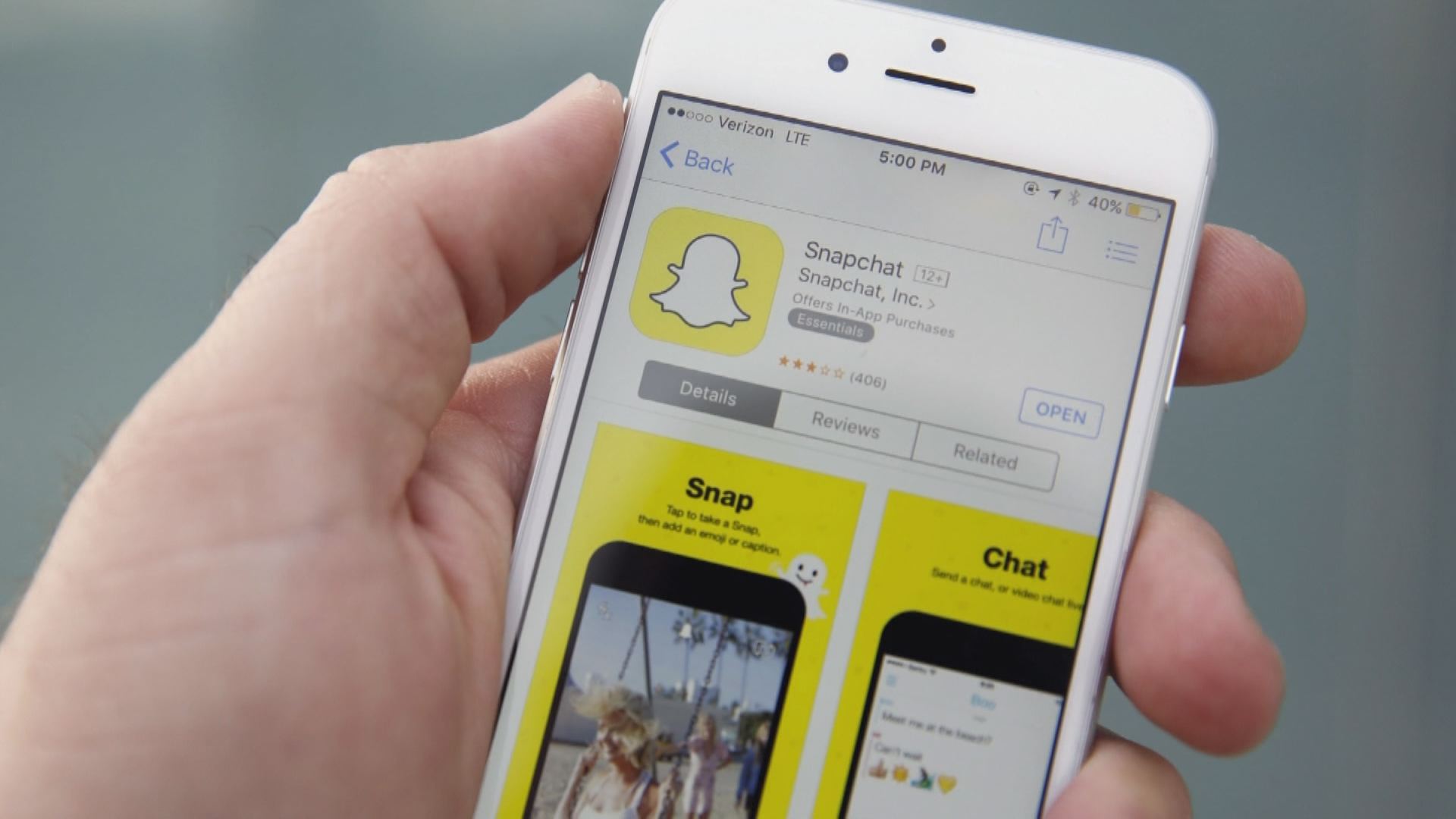 Gatorade's Kenny Mitchell wasn't totally sold on Snapchat advertising until he met Imran Khan, Snap Inc.'s chief strategy officer, in December of 2015. That night, over drinks at Chicago's Soho House, they came up with an ad concept that would use Snap's video filter to let people virtually dunk themselves in Gatorade after a big game -- taking to the masses a tradition typically reserved for players.
The project was classic Snap. Khan persuaded a brand to do something it had never done before, fully customized for Snapchat, and quickly. The sponsored lens, which let users superimpose the digital dunking effect over a selfie, was ready for the Super Bowl just a few months later; Khan attended the game as Mitchell's guest. The ad was widely praised by trade publications and reprised for this year's game. Apple's Beats brand, L'Oreal and Taco Bell have all green-lighted similar gimmicks.
Now, with Snap going public, a crucial question looms: Will big brands devote a sizable chunk of their marketing budgets to the disappearing-photo app -- or continue to see Snap mostly as a place for gauzy one-off experiments? Snap currently generates almost all of its $404 million in revenue from advertising. The growth potential of that business is what will draw investors to the initial public offering, which is set to price today. 
While Snap has built the advertising business up from nothing in about two years and created tools to target and measure audiences, advertisers say the ad-buying process remains overly complicated. They also note that Snap appeals to a narrower demographic -- teens and twenty-somethings -- than such rivals as Facebook. Finally, Khan, who hails from Wall Street, has had a big learning curve running the ad business.
"Their maturation is going to be really based on how well they can deliver against some of the same metrics as Facebook and YouTube are measured against," says Mitchell, who is Gatorade's head of consumer engagement. 
Snap declined to comment, citing the standard pre-IPO quiet period.
Snap's Chief Executive Officer Evan Spiegel has long insisted that ads must not clunk up the user experience. As a result, Snap mostly sells 10-second video ads that are shot vertically so they can be viewed when holding a smartphone upright. As such, they don't conform to the standards for the horizontal, 30-second spots you see on television. That means brands have to make two versions of the same ad if they want to show it on Snap and on TV. Meanwhile, sponsored lenses like the Gatorade ad are unconventional and pricey, costing as much as $750,000 apiece to buy, according to advertisers.
Then there's the ad-buying process. Right now, much of Snapchat's ad inventory is sold directly through sales representatives. By contrast, many of Snap's competitors sell without a middleman, through their websites or an automatic bidding system. Snap last year cut a deal with Viacom to help sell its ads and opened up an API (application programming interface) that lets brands buy and measure ads in real time. But the efforts are nascent; the API opened broadly just in January.
"They're the first player really willing to experiment," says Tom Buontempo, president of marketing firm KBS Attention, who has worked with the likes of BMW, Intel and American Express. "But as you go public, you have to balance that against a steady revenue stream." If only Snap made it easier for his clients to buy their ads, it would "make it a lot easier to drive profitable growth."
Snap may not have to conform to industry standards if it gets big enough. Facebook and Google both weathered industry pushback in their early days, with many suggesting those sites put up flashier banner ads to make more money. 
At the World Mobile Congress in Barcelona today, Martin Sorrell, the CEO of ad giant WPP, told attendees his firm spent $90 million on Snap ads last year, accounting for almost a quarter of the app's revenue. "The biggest thing that Evan and his colleagues have got to do is demonstrate a return on investment," he said.
While Snap is far from generating granular, Facebook-caliber user data, it can provide information like age, gender, location, device and carrier. Snap is better able to verify how long a user watched an ad and what actions they took. A recent update lets advertisers target users by more than 100 interests, based on content they watch on the app's media channels. Brands can also target people based on their email lists or offline purchases.
The evangelist for the business is Khan, a former investment banker and an unlikely character to be driving the company's ad strategy. He joined in 2014 after helping run Alibaba's IPO at Credit Suisse. At Snap, Khan helps to handle almost everything besides product, from recruiting to sales to the IPO.
His colleagues and advertising contacts describe him as intensely focused on numbers and tasks to improve growth and not beholden to the ad industry's ways of doing things. He's tracked his salespeople with a leaderboard and asked advertisers to sign non-disclosure agreements to keep product news from leaking, according to people familiar with the matter.
To some, Khan's transactional style is a departure from how it has traditionally worked on Madison Avenue, where deals are built on decades-long relationships. Others find the approach refreshing.
"He doesn't care how it was done before or how people have thought about it historically," says Jonah Goodhart, the CEO of advertising analytics startup Moat, who Khan sought out for a partnership to measure video ads. "And a lot of people in our industry depend on how things have worked historically."
David Cohen, the North America president of Magna Global, says Khan has quickly learned how to speak the language of the industry and understand what marketers want. "A year ago he wouldn't have been someone who I would have thought would be chief strategic officer of Snapchat," says Cohen, who says he's coached Khan personally. "I think he has gotten a very quick lesson in marketing and media," even if he's still "a banker at heart."
Khan has adopted some traditional industry tactics. He hired an industry veteran, Viacom's Jeff Lucas, to lead its global sales and improve upon advertiser relationships. Snap is also building an agency relations team. Previously a Snap sales team focused on a specific industry; soon ad buyers that deal with many kinds of advertisers will be able to talk to one person. Snap's sales and marketing expenses more than doubled in 2016, to $124 million -- mostly related to personnel expenses as the company boosts its sales force.
Despite the progress, Cohen says Snap isn't yet a regular part of his advertiser budgets. He mentions the same problems cited by other advertisers, including the fact that the format is unusual. What's more, Snap's 158 million daily active users are a fraction of Facebook's, and user growth slowed in the fourth quarter. "There's still a perception that it's a youth millennial brand," Cohen says. "I don't put them in the same bucket as I would put a Facebook or a Twitter."
Still, with the regular improvements, he expects he'll have reason to spend more money on Snapchat this year.
Before it's here, it's on the Bloomberg Terminal.
LEARN MORE