U.S. Banks May Buy European Lenders as Soon as 2018, Serra Says
By
Need for post-Brexit base may encourage JPMorgan to acquire

Algebris manager, Bini Smaghi see regulators relenting on M&A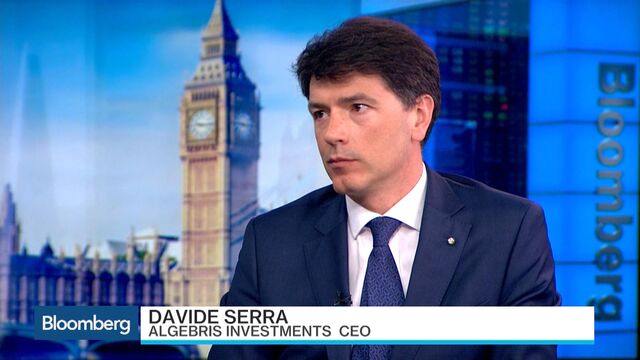 Big U.S. banks have built a huge advantage over their European rivals since the 2008 financial crisis and are now positioned to buy some of the continent's smaller lenders, possibly as early as next year, Algebris Investments founder Davide Serra said.
Europe is vulnerable to U.S. banks because it doesn't have enough large lenders to cover the region's financing needs, Serra, whose hedge fund focuses on the financial sector, said Tuesday in an interview with Bloomberg Television's Francine Lacqua and Tom Keene. The U.K.'s decision to leave the European Union also creates an incentive for U.S. banks currently doing business from London to bulk up elsewhere in Europe, he said.
"Today, if you are a large European corporation and you want to do a transaction of 10 to 20 billion dollars, there's only three banks that can actually write you a 10 to 20 billion-dollar check," he said, identifying them as JPMorgan Chase & Co., Bank of America Corp. and Citigroup Inc. "In Europe, the only bank that can write that check is HSBC."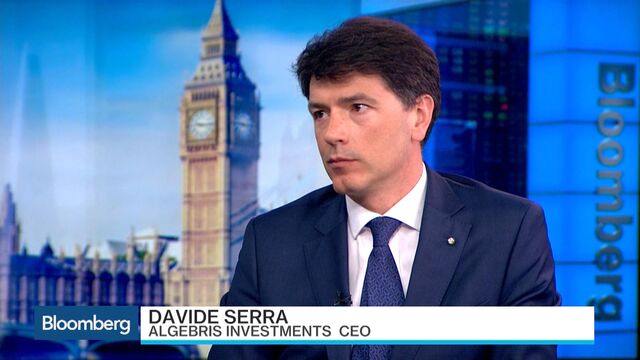 Serra joins a growing chorus calling on European regulators to ease their stance against cross-border bank mergers, which have been discouraged on too-big-to-fail grounds since the bailouts of the financial crisis. European banks, slow to build up capital cushions and purge bad loans from their balance sheets while the U.S. moved quicker to recapitalize its lenders, are also struggling with rock-bottom interest rates that are likely to stay low.
'Huge' Advantage
"If you look at the advantage that U.S. banks have developed over the last five, six years, it's huge," Serra said, pointing out that JPMorgan's market value exceeds the combined capitalization of the biggest banks in Spain, Germany, France and Italy. "We are at an inflection point."
He predicted transactions will come as soon as 2018 if elections in France, Germany and the Netherlands don't lead to political instability in Europe, where anti-EU sentiment has intensified since the Brexit vote.
"Assuming a status quo scenario, then at that point I think there is massive value in Europe," and U.S. banks will start seeking bolt-on deals, he said.
Serra also predicted Italy's UniCredit SpA would soon be involved in European dealmaking. His comments echoed those of Lorenzo Bini Smaghi, chairman of France's Societe Generale SA, who said earlier Tuesday that Europe needs more consolidation in its banking industry to fend off competition from U.S. lenders.
European regulation has discouraged cross-border mergers, but that will change as the European Central Bank focuses more on integration of the banking system, Bini Smaghi, a former member of the ECB's executive board, told Bloomberg TV.
"If we look at the U.S. as a model, we could probably see in the future which is not too far away something like 10 systemically important banks in Europe," he said.
The EU has 13 banks deemed global systemically important by regulators. Excluding the U.K., it has nine. Switzerland, which is not an EU member, also has two systemically important banks.
Watch Next: Algebris CEO Says U.S. Equities Are Ready for a Pause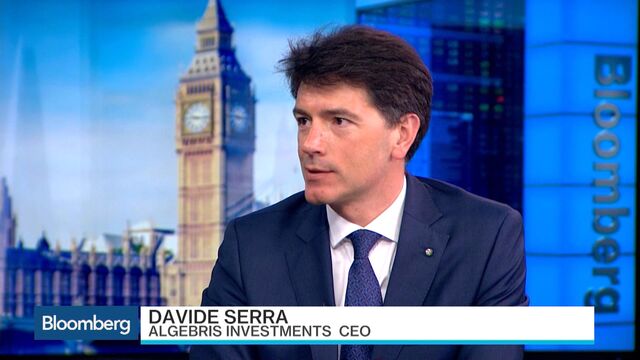 "Europe is much more open than the U.S. to competition," he said. "American banks have an open field in Europe."
Before it's here, it's on the Bloomberg Terminal.
LEARN MORE