El-Erian Says 'Presidential Put' Not as Reliable as Central Bank
By and
Markets seen wanting gradual approach rather than 'big bang'

Investors want Trump to avoid protectionism, El-Erian says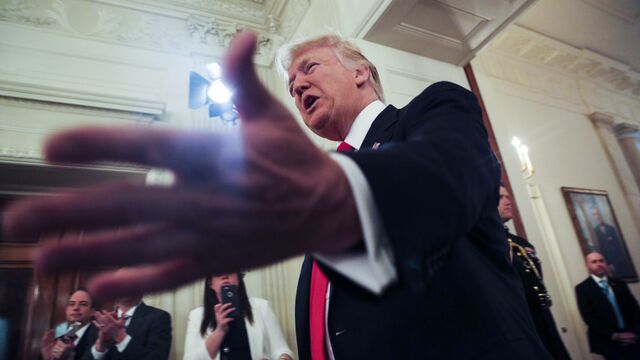 Mohamed El-Erian, Allianz SE's chief economic adviser, said that investors who counted on monetary policy makers to prop up financial markets need to be careful about assuming that President Donald Trump will provide the same stability.
"So far, we've had a central bank put, and markets like and understand the central bank put. Why? Because the central bank is relatively autonomous when it comes to policies," El-Erian said Tuesday in a Bloomberg Television interview. "If we indeed shift to a presidential put, that's very different. President Trump needs Congress, so politics becomes more important."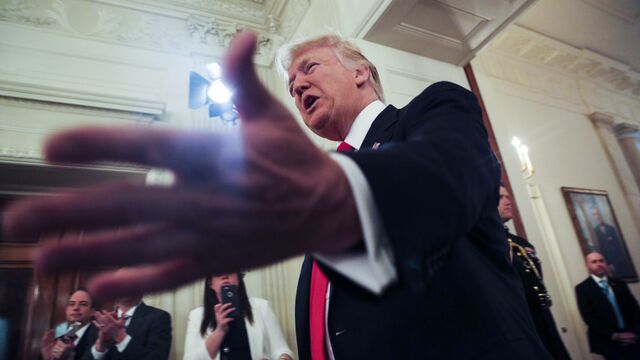 Trump is scheduled to give his first address to Congress later Tuesday, and Wall Street is seeking clarity about tax and spending plans after getting mixed signals for months. Investors have been optimistic about the president's approach so far, sending stock markets to record highs.
The speech will be "very important, given what we've priced," said El-Erian, who is also a Bloomberg View columnist. "The market wants to be reassured that there is a tax reform plan, that there is an infrastructure and deregulation approach," he said. Investors will also want Trump to avoid remarks seen as protectionist, according to the economist.
The central bank "put" refers to the idea that equity investors are protected against big market slumps because the Fed would ease policy to limit the damage. Trump's focus on deregulation, lower taxes and stimulus spending to stoke growth has provided a similar level of assurance so far.
'Big Bang'
El-Erian was asked by Bloomberg Television's David Westin whether to expect the brash side of Trump in the speech, or a more pragmatic stance.
"The markets would rather have the latter, which is confidence that this is a process, not a one-off thing," El-Erian said. Investors should also look beyond the issues that have dominated political discussion in the first weeks of the Trump administration, according to the economist.
"Let's not forget labor-market reform, let's not forget education," he said. "There's lots of issues holding back productivity, so I think the market would like to see a gradual approach as opposed to a big bang."
Before it's here, it's on the Bloomberg Terminal.
LEARN MORE