business
Your Evening Briefing
Here are today's top stories.
By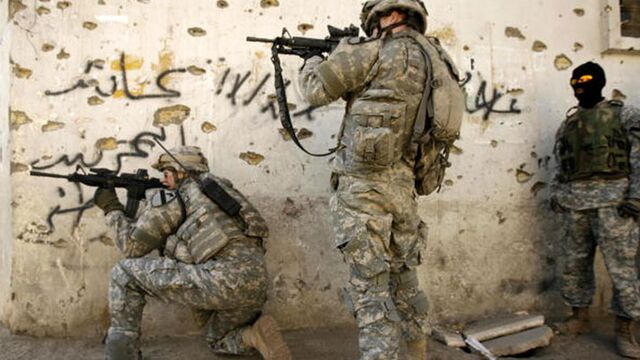 Want to receive this post in your inbox every afternoon? Sign up here.
The Patriots' surprise Super Bowl win was just like the presidential election results, some said after the Super Bowl. The sentiment echoed once again Sunday night, after a mix-up of epic proportions in the final minutes of the Oscars. Perhaps the lesson here is that history repeats itself, often on a monthly basis—or, that we're all just searching for meaning. —Megan Hess
Trillions of dollars are at stake when Trump speaks to Congress. President Donald Trump's address to Congress on Tuesday is taking on the importance of a State of the Union speech when it comes to U.S. financial markets. For investors relying on more than a year of campaign promises of a pro-growth agenda to push U.S. stocks to record highs, the dollar surging and bond yields climbing, his speech to House and Senate lawmakers couldn't come any sooner.
Trump will propose boosting defense spending by 10%, or $54 billion, in his first budget plan, aides say. He'll offset that by an equal amount cut from the rest of the government's discretionary budget. Most federal agencies other than those involved in security will see their budgets reduced to make room for the higher defense spending. Trump plans to detail his spending plans further in the aforementioned address to Congress Tuesday.
A curveball Hollywood ending. "Moonlight" won the Oscar for best picture, but only after the presenters mistakenly said that "La La Land" had received the award. They'd accidentally been given the wrong envelope. PricewaterhouseCoopers apologized for one of the biggest gaffes in Oscar history, accepting the blame for a snafu that blemished the accounting firm's reputation at an event it has successfully shepherded for 83 years.
"We all need answers," George W. Bush said, regarding the Trump campaign's ties to Russia. In his first interview since the start of Donald Trump's administration, the former president also voiced skepticism about his successor's approach to immigration and the media. "It's kind of hard to tell others have an independent free press when we're not willing to have one ourselves," he said.
Buffett says Berkshire's stake in Apple has more than doubled. The billionaire told CNBC that Berkshire Hathaway raised its stake to about 133 million shares. "Apple strikes me as having quite a sticky product and an enormously useful product to people that use it, not that I do," he said. Buffett's annual shareholder letter, which he published over the weekend, was stuffed with insights into the craft of value investing.
The junk in Earth's orbit threatens the space economy. You never see it in those lovely NASA pictures of Earth, but the space surrounding our pale blue dot is a cosmic junkyard. This pollution poses an existential risk for greater commercialization of space, from the grand ambitions of Elon Musk and Jeff Bezos to other players who see promising futures in the cosmos.
Go where your boss can't track you down. Feeling cooped up in the office? All the more reason to choose a vacation destination that's so remote and untouched by modern society that you will feel truly alone. At these 10 places, there's no Wi-Fi or bad cell reception, and there are very few other humans.

Before it's here, it's on the Bloomberg Terminal.
LEARN MORE