technology
SAP and Apple Set Release of IPhone, iPad Tools for Developers
By
The companies will release an iOS development kit on March 30

Apple courting millions of SAP programmers to write for its OS
Apple Inc. and SAP SE took another step toward courting millions of developers who write applications for SAP's systems, saying they'll release a software development kit for iPhones and iPads March 30.
The tools, which the companies said they'd build last May, lets the 2.5 million developers who customize SAP's financial and logistics programs tap into building blocks of Apple's iOS operating system, including fingerprint sign-on and location awareness. The companies announced the release Monday at the Mobile World Congress in Barcelona.
Features of the resulting apps could include letting employees log in to their companies' SAP systems by touching a finger to their iPhone, or tracking inventory in the field based on a user's location. The SAP development kit employs Apple's own Swift programming language.
For Apple, the cooperation is a way to court SAP customers and consultants to write native apps for its iOS products. Susan Prescott, a product marketing vice-president at Apple, said a majority of the 500 biggest global companies are in Apple's Enterprise Developer Program and many have expressed interest in using the new kit, called SAP Cloud Platform SDK for iOS.
For Walldorf, Germany-based SAP, gaining broader mobile adoption of its software is a way to make sure businesses keep upgrading to the most current versions of its technology, and can help ingrain its products in companies' daily business operations. SAP competes with Oracle Corp., Salesforce.com Inc., Workday Inc. and others for business tools that can handle tasks including financial reporting, sales and marketing, HR and logistics planning.
Developers will be able to integrate apps built with the kit with SAP's Cloud Platform, S/4 Hana business applications and Hana database. SAP Cloud Platform, the software maker's new name for its Hana Cloud Platform, lets programmers use platform services from SAP including sharing data among different software tools, security and data storage.
Burberry Group Plc. is one customer who's been using the kit to write native iOS software that taps into SAP capabilities, according to Apple.
In an interview last May, Apple Chief Executive Officer Tim Cook said security worries and difficulty integrating with back-end IT systems stopped many companies from deploying mobile software more widely. Apple also has business applications deals with International Business Machines Corp. and Cisco Systems Inc.
SAP at its annual Sapphire customer conference in May plans to show a version of its SuccessFactors HR software running natively on iOS, said Rick Knowles, a senior VP and general manager at SAP. It is also building an app for oil and gas producers, utilities and telcos to track equipment in the field, he said.
Watch Next: Phone Makers Showcase New Trends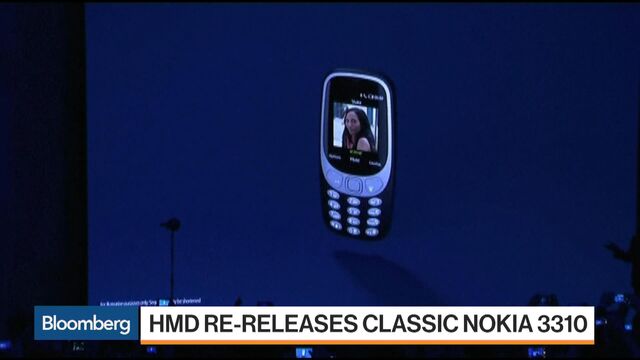 (
Corrects Knowles's job title from VP to senior VP in final paragraph.
)
Before it's here, it's on the Bloomberg Terminal.
LEARN MORE