Drug Benefit Managers Need More Oversight, Pharmacists Say
By
Letter to HHS says pharmacy middlemen operate in 'black box'

PBM group says pharmacists' proposals will raise costs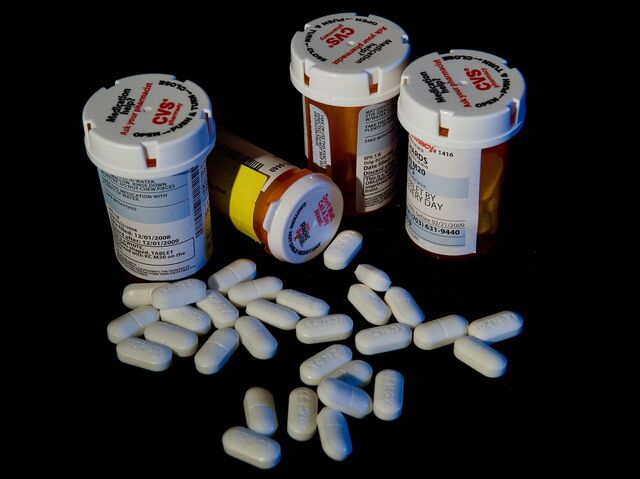 Middlemen who manage drug benefits for employers and insurers should be under greater government oversight of their pricing and billing practices to make health care cheaper, an independent pharmacists' group said.
President Donald Trump's plans to lower prescription drug costs will only succeed if greater transparency is imposed on pharmacy benefit managers, the group said in a letter to Health and Human Services Secretary Tom Price that was released Monday. PBMs include CVS Health Corp., which also operates retail pharmacies, and Express Scripts Holding Co.
Benefit managers engage in price negotiations that are often kept secret for competitive reasons, with manufacturers on one end and pharmacies on the other. Pharmacists have criticized these discussions, as well as so-called clawbacks -- extra profit for the PBM after co-pays for cheap, generic medicines exceed the price of the drug itself. Some middlemen prohibit pharmacies from telling customers about the clawbacks, and the practice has sparked at least 16 federal lawsuits.
PBMs "continue to operate in a virtual black box," according to the letter dated Feb. 16. It was signed by Doug Hoey, Chief Executive Officer of the National Community Pharmacists Association. 
Trump's Impact
The Pharmaceutical Care Management Association, a PBM trade group, said its practices lead to greater savings, while the pharmacists' proposals will lead to higher costs. The group is sponsoring a media campaign emphasizing that the "wrong kind" of transparency allows drugmakers to collude on price, ultimately hurting consumers.
"PBMs will save consumers, employers, unions, and government programs $654 billion over the next decade," Mark Merritt chief executive of the PBM trade group said. "Meanwhile, the independent drugstore lobby agenda would raise costs for seniors, employers, and programs like Medicare Part D."
Trump is promising to lower drug costs, saying the government should get better prices, and the pharmaceutical industry is "getting away with murder." As the outcry over drug pricing intensifies, the middlemen have gained more attention.
Before it's here, it's on the Bloomberg Terminal.
LEARN MORE