Barrick Likely to Pause Australia Stake Sale If Buyer Talks Fail
By and
Gold miner 'perfectly happy' to keep Kalgoorlie: President

Dushnisky also still weighing partnering in Argentina, Chile
Barrick Gold Corp., the world's biggest miner of the metal, would likely put plans to sell its 50 percent stake in its Kalgoorlie Super Pit in Australia on hold if the current talks with a potential buyer fall through.
"Are we likely to be running an active process immediately if this doesn't happen? I think the chances are slim," the Toronto-based miner's President Kelvin Dushnisky said Monday in an interview on Bloomberg TV. He declined to comment on a timeline for making that decision.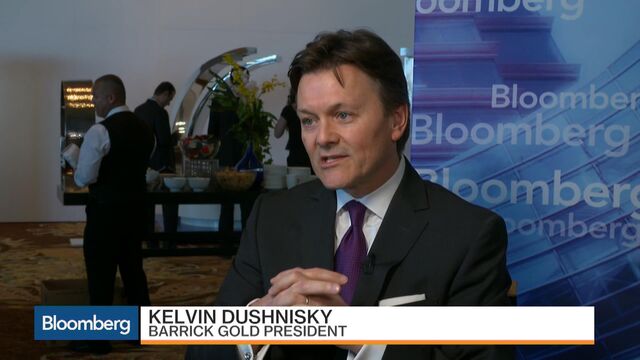 Barrick, which began a sales process last year, would be "perfectly happy" to keep the stake in part because the mine is operating so well and gold prices are strong, Dushnisky said at the BMO Capital Markets metals and mining conference in Florida.
While Dushnisky declined to name who Barrick is still talking to about Kalgoorlie, people familiar with the matter have said the bidder is Minjar Gold Pty, a unit of Chinese property developer Shandong Tyan Home Co. Minjar's $1.3 billion offer has been delayed while it seeks regulatory clearance for the purchase in China and in securing the financing for the deal, the people said earlier this month.
Newmont Interest
Barrick's 50 percent partner in the Super Pit operation, Newmont Mining Corp., remains interested in acquiring Barrick's stake in the mine, Newmont Chief Executive Officer Gary Goldberg said Monday. He wouldn't say whether it was prepared to outbid other offers. "We'll just have to see where things go," Goldberg said in a separate interview on Bloomberg TV.
Dushnisky said Newmont is in a special position as a partner in the mine and could approach Barrick at any time.
Barrick also continues to weigh whether it makes sense to get a partner to develop a package of assets along the Argentina-Chile border that includes its Pascua-Lama project and Veladero mine.
He reiterated the company is doing a prefeasibility study of developing the Argentinian side of Pascua-Lama, and that an early rough estimate is that initial capital expenditures could be $1.5 billion or less. He said Barrick would develop that asset alone or with a partner.
"They're high-quality assets so we have expressions of interest all the time," Dushnisky said. "At this point we're moving forward on our own, and if it makes sense to bring a partner we will, but it's nothing that we're in a position to announce at this point."
Pascua-Lama, a $8.5 billion project high in the Andes, has been mostly shuttered since 2013 when a Chilean court accepted an injunction filed by indigenous groups over water-contamination concerns.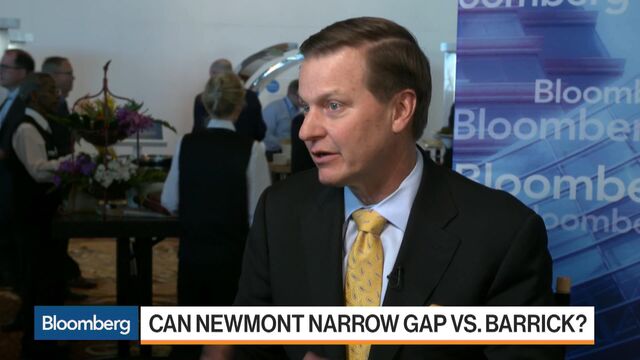 Before it's here, it's on the Bloomberg Terminal.
LEARN MORE