pursuits
Bond Traders Master French Politics as Latest Treasuries Trigger
By
Trump, Yellen speeches are highlights on this week's calendar

Yet last week showed French election developments also key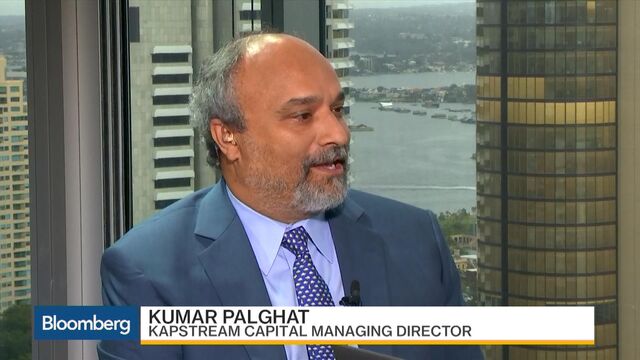 While speeches by President Donald Trump and Federal Reserve Chair Janet Yellen loom large for Treasuries traders this week, unforeseen developments in Europe may wind up fueling the most volatility.
Trump addresses Congress Tuesday night, and Yellen caps off the week with remarks on the economic outlook Friday afternoon. But if last week is any guide, French politics may vie for traders' attention. On Feb. 22, the same day as the much-anticipated release of minutes of the Fed's last meeting, it was a French politician named Francois Bayrou who generated the most rapid swing in the $13.9 trillion Treasuries market.
The centrist mayor from southern France triggered a roughly 3-basis-point increase in 10-year yields in just three minutes when he said he won't run in this year's presidential election. He offered to support fellow moderate Emmanuel Macron, a pact seen as potentially damaging the chances of anti-euro National Front candidate Marine Le Pen and curbing demand for haven investments.

"The French headlines are what seem to be driving us," Michael Franzese, New York-based head of fixed-income trading at MCAP LLC, a broker-dealer, said Thursday. "I was assuming that the Fed would have more of an impact on our market than what's going on internationally."
The intricacies of French presidential elections border on uncharted territory for U.S. bond traders. And Bayrou isn't exactly a household name: recent polls showed only about 5 percent of the French electorate would back him.
And yet, Treasuries' intraday yield surge mid-week was noteworthy, particularly when contrasted with the slower-developing move after the release several hours later of the minutes of the Fed's last meeting. Perhaps it's emblematic of the times: Central-bank watching is passé, while handicapping political risk is en vogue.
Seeking Guidance
This week, markets will be looking to Trump for details about fiscal stimulus, and to Yellen for clues that she's serious about raising interest rates as soon as March. The day after she and Vice Chairman Stanley Fischer speak is the start of the central bank's self-imposed blackout period in advance of their March 15 decision.
The market-implied odds that the Fed will raise rates in March are still only about 40 percent, even as policy makers have said that March is a live meeting, and as the Fed minutes showed officials envisioned tightening again "fairly soon."
The benchmark 10-year Treasury yield fell about 10 basis points last week to 2.31 percent. It was the biggest rally since July -- not exactly a signal that the market views March as solidly on the table.
For bond traders lamenting the lack of volatility, the developments in France helped perk up the Merrill Lynch Option Volatility Estimate index, after it touched the lowest since October.
Crash Course
"The intraday volatility is heightened when you have something like the French election looming and every headline being dissected," said Michael Lorizio, a Boston-based senior trader at Manulife Asset Management, which oversees about $343 billion. 
He said he's brushed up on French politics with charts from research firms that show candidates' pictures and polling averages. After seeing markets convulse in the wake of the Brexit vote in June, he estimates political awareness in financial markets is at an all-time high.
"Anytime you get into a political situation that's foreign, both by geographic nature and is not completely familiar, it certainly has people engaged," Lorizio said. "That doesn't always necessarily equal clarity on how things should be traded."
Whether Trump, Yellen or a French politician, there's much to keep an eye on in the week ahead:
Feb. 27
Fed's Kaplan in Oklahoma
Durable Goods, Capital Goods
Feb. 28
Fed's Harker in Philadelphia
Fed's Williams in Santa Cruz
Fed's Bullard in Washington
GDP
Trump delivers remarks to Congress
March 1
Fed's Kaplan in Dallas
Fed's Brainard at Harvard
Beige Book
PCE Deflator
Core PCE MoM, YoY
ISM Indexes
March 2
Fed's Mester in New York
Initial Jobless Claims
March 3
Fed's Evans and Lacker in New York
Fed's Powell
Fed's Fischer in New York
Fed's Yellen in Chicago
Markit PMI
ISM Non-Manf.
Before it's here, it's on the Bloomberg Terminal.
LEARN MORE