Five Things You Need to Know to Start Your Day
Get caught up on what's moving markets.
By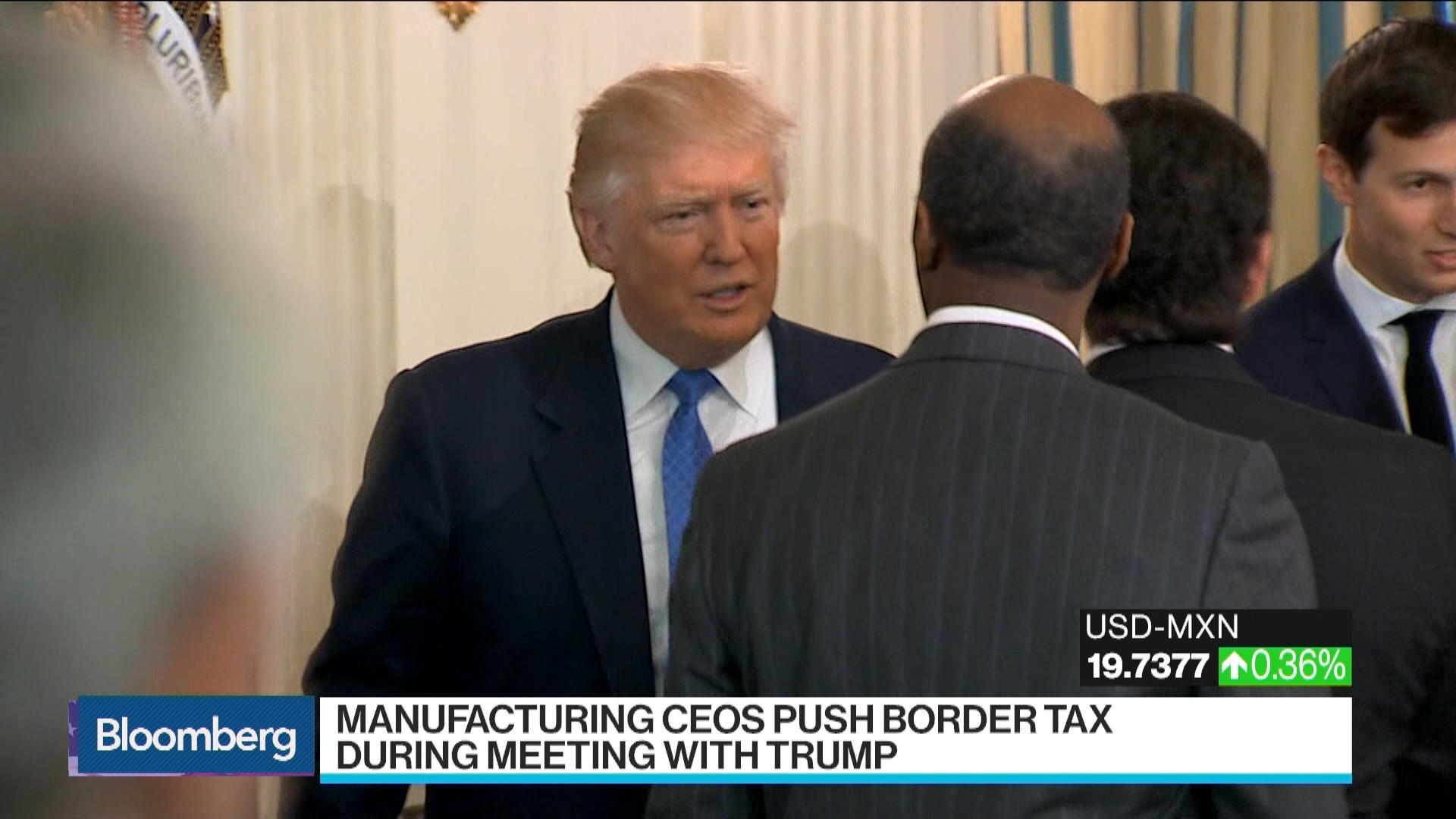 Want to receive this post in your inbox every morning? Sign up here.
Aramco's valuation perplexes the industry and short-end bund yields hit a new low as markets await Trump's big speech. Here are some of the things people in markets are talking about today.
Waiting on Trump
As markets await President Donald Trump's first speech to Congress next Tuesday, the dollar extended yesterday's decline against most major currencies. As of 4:55 a.m. in New York, the currency looked set to end the week almost exactly where it started, after Treasury Secretary Steven Mnuchin's Thursday statement that fiscal stimulus effects on the economy this year may be "limited" cancelled out earlier gains.  
Prisons break out
In a memo signed Feb. 21 but published late on Thursday, U.S. Attorney General Jeff Sessions rescinded a six-month-old order that was to phase out the use of private prisons by the federal government. CoreCivic Inc. and Geo Group Inc., two of the largest for-profit operators, both rose in after-hours trading. The companies have more than recovered the steep losses their shares suffered after the former administration's September directive, with Geo Group reaching all-time highs since Trump's election. That exuberance is echoed across U.S. equities as a whole, with the Dow Jones Industrial Average yesterday posting a 10th straight day of record gains, its longest such streak since 1987. Futures on the S&P 500 Index fell 0.1 percent. 
European politics
Chastened by a lack of preparedness for the populism that upended U.K. and U.S. politics last year, banks appear to be taking Marine Le Pen's French presidential candidacy seriously. Fears of mounting political instability in the euro-area propelled Europe-focused bond investors this morning, with another record low for two-year bund yields today of minus 0.953 percent. On the other side of the Channel, Prime Minister Theresa May's Conservative Party scored a victory in the Copeland by-election, the first such win in an out-of-cycle test for the incumbent party since 1982. Meanwhile, U.K. 10-year gilts are trading at their lowest level since before the U.S. election. 
Aramco reevaluations
Oil pared its weekly advance, trading near — but so far unable to break — its highest level since July 2015, after yesterday's data showed crude inventories rose less than expected in the U.S. Meanwhile, industry executives, analysts and investors sizing up Saudi Aramco say it may be worth nowhere near the $2 trillion that's been touted. Natural gas, the worst-performing major commodity of 2017, is headed for a fourth weekly loss.
Coming Up...
Investors will be looking for details on tax cuts when Trump delivers his address next week, but before that Berkshire Hathaway Inc. releases its quarterly earnings on Saturday, along with Chief Executive Officer Warren Buffett's letter to investors. On Monday, U.K. parliamentarians will consider changes to the Brexit bill that may address the rights of EU citizens in Britain and give lawmakers a binding vote on the final deal. 
What we've been reading 
This is what's caught our eye over the last 24 hours.
Before it's here, it's on the Bloomberg Terminal.
LEARN MORE