business
Brexit Bulletin: Team May Hits Back
By and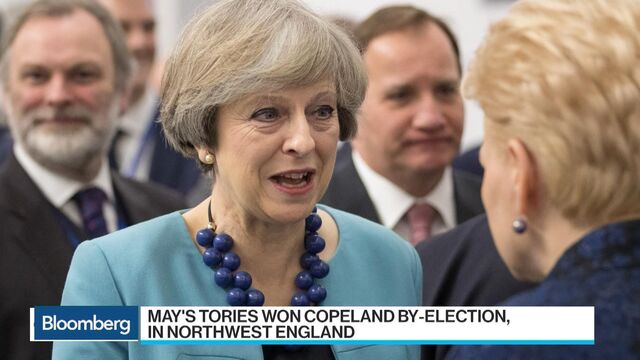 Sign up to receive the Brexit Bulletin in your inbox, and follow @Brexit on Twitter.
Brexit negotiations have yet to formally begin, but U.K. lawmakers are already balking at the European Union's position.
Senior Conservatives are hitting back against claims from Austrian Chancellor Christian Kern, made in a Bloomberg interview yesterday, that Britain should be charged about 60 billion euros when it leaves the EU.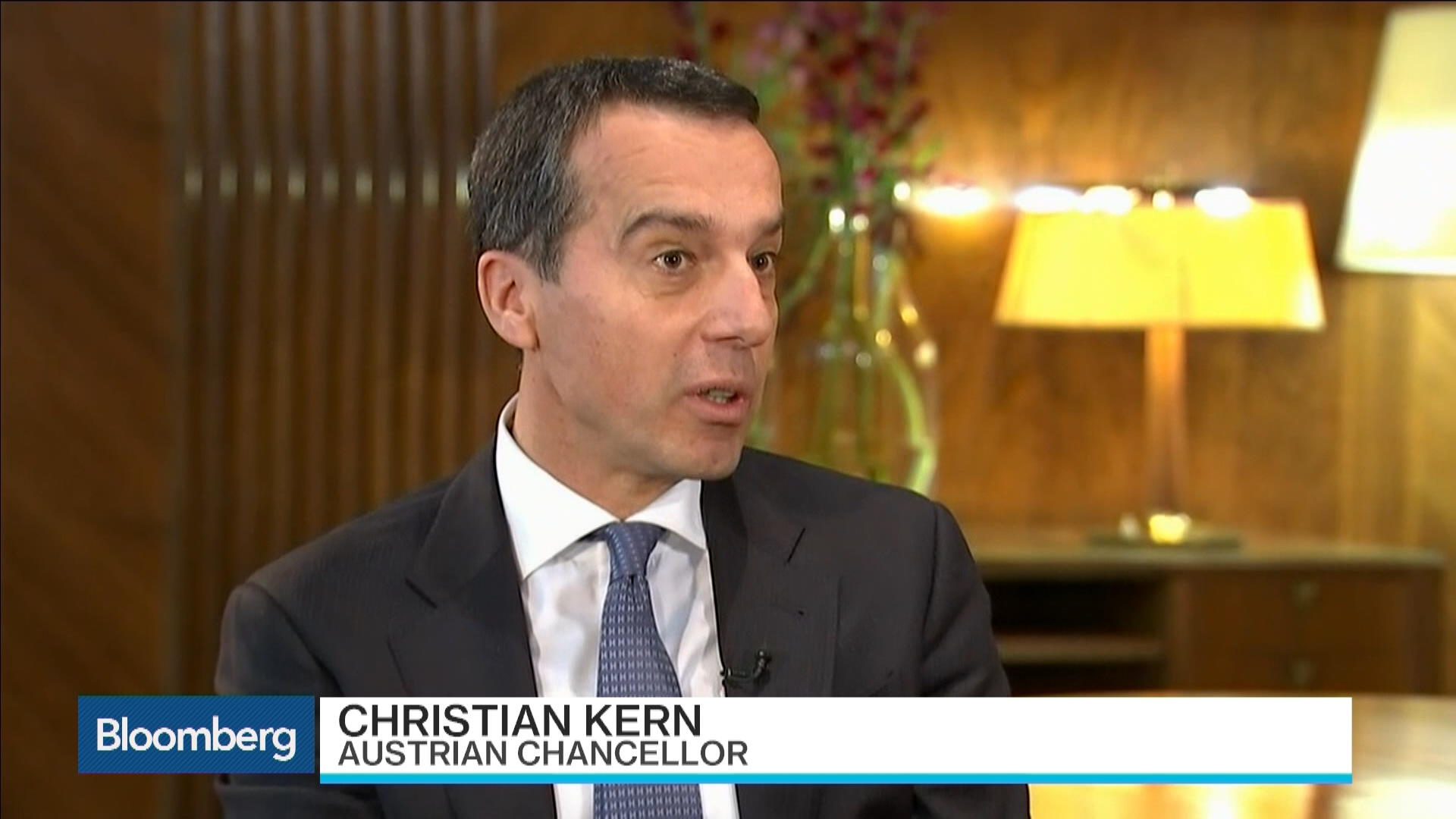 Kern is the first European leader to put a value on the size of the long-mooted Brexit bill. He cited the sum as an EU calculation that will be presented once the U.K. triggers the process. There will be "no free lunch," Kern said. 
The comments did not go down well with U.K. lawmakers. Former cabinet minister Iain Duncan Smith talked of "nonsense that's been conjured up by EU officials who are behaving like children." Craig Mackinlay, vice chair of the European Research Group of euro-skeptic Conservatives, said that the suggested number lacked "any apparent basis" and called for proof of the figures.
Prime Minister Theresa May's spokesman Greg Swift told reporters yesterday that while "60 billion is a figure that seems to be around," the final number will be up for discussion when talks formally begin.
Consevatives Win Historic By-Election

The prime minister's party is flexing its muscles at the ballot box too, with May's Conservatives taking a seat from the opposition Labour Party in the Copeland by-election.
It's the first time the Tories have won the district since its creation in 1983, an achievement all the more remarkable because the last prime minister to make a special election gain was Margaret Thatcher in 1982.
But that Tory win in South London followed a Labour split and the defection of the sitting lawmaker, meaning Matt Singh, of NumberCruncherPolitics, says historians had to go back to 1878 to find a comparable upset. 
Labour performed better in a Stoke-on-Trent Central, seeing off a challenge from the U.K. Independence Party, which fielded its new leader, Paul Nuttall. Both votes were triggered by the resignations of pro-EU Labour lawmakers, who opposed party leader Jeremy Corbyn.
Whither the City?
London's future as a financial hub has been under scrutiny since the referendum, and Thursday saw yet more banks, officials and lobby groups weighing in.
Bloomberg reported that Morgan Stanley is scoping out office space in Frankfurt and Dublin for an enlarged EU hub and may initially move about 300 workers to one of the cities. Before the vote, there was speculation Brexit might cause the bank to move 1,000 of about 6,000 employees out of the country.
Credit Suisse CEO David Mathers said the firm may need to move operations generating $750 million in revenue, and Bundesbank President Jens Weidmann highlighted the attractiveness of Frankfurt as a destination for relocating banks. In contrast, Barclays emerged as a more optimistic advocate for London, with CEO Jes Staley saying that the capital "will continue to be the financial center for Europe."
Brexit is expected to spell the end of passporting, where firms seamlessly service the rest of the single market from their London hubs. That could herald a loss of more than 25 percent of the U.K.'s total financial services trade, a London School of Economics study said on Thursday. 
May's Migration Boost
Away from the by-elections, there was more good news for Theresa May on Thursday as figures showed net migration to the U.K. fell to 273,000 in the year through September. That's the lowest in more than two years and down from a near-record 335,000 in the year prior to June's referendum.

The prime minister is aiming is to reduce net migration to below 100,000, a target critics say will difficult to achieve given that industries such as agriculture rely heavily on foreign workers.
The report showed the number of EU citizens leaving Britain in the latest 12 months jumped to 103,000, the most in more than six years, but said "it is too early to say what effect the referendum result has had," according to the ONS's Nicola White.
On the Markets
Brexit negotiations and the risk of a second Scottish independence referendum could both weigh on the pound in coming months, according to Steven Barrow, the head of currency strategy at Standard Bank. Barrow is targeting a drop to $1.15, from the current level of about $1.2550, he said in an interview with Bloomberg Television.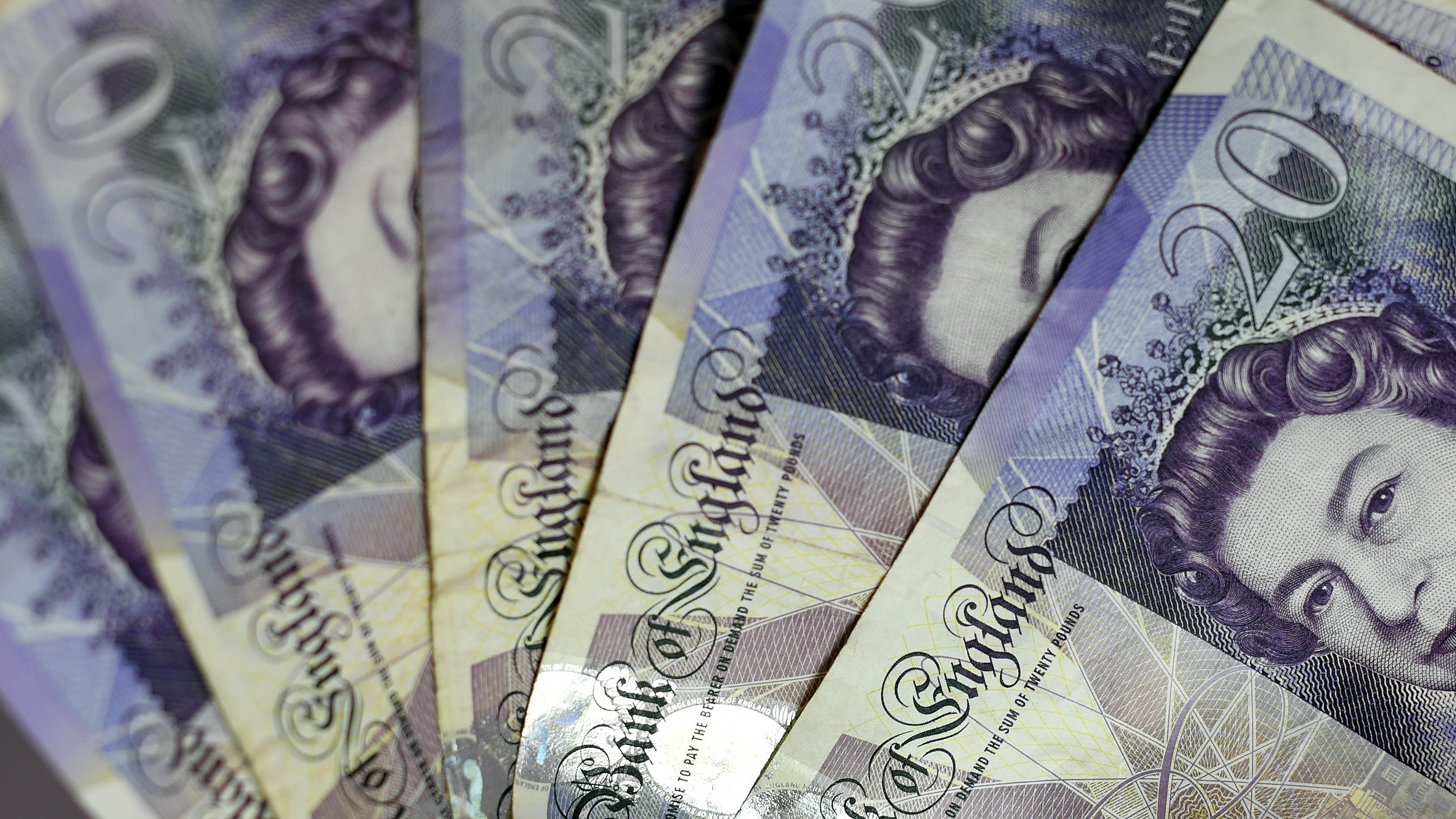 Brexit Bullets
A group of 40 business leaders used a letter to the Times to ask for a delay in the LSE-Deutsche Boerse deal until after Brexit
The U.K. wants to create a virtual border between Northern Ireland and the Republic of Ireland which could become a model for borders with the rest of the EU after Brexit, the Financial Times reported.
Pulling the U.K. out of the European Atomic Energy Community could threaten everything from cancer treatments to the integrity of nuclear power plants, experts say
Two surveys on Thursday highlighted expectations for faster price growth following the referendum
South Korean and British negotiators will meet today to hold their first talks to lay the groundwork for a potential bilateral trade agreement
Money manager Neil Woodford says he's "weirdly" bullish about Britain's economy and sees more value in the equity market than he has in a long time.
And Finally...
The European Central Bank's chief economist branded the U.K. a "small country" that won't be able to take complete command of its destiny after Brexit.
Channeling the slogan of pro-leave campaigners, Peter Praet argued that taking back control was extremely complicated, and an "illusion" in a multilateral environment. 
"It's kind of dishonest to say 'I can regain control,'" Praet, a Belgian, said at a conference in London on Thursday. "It's an interconnected world and small countries know that. The U.K. is a small country."
Simon Kennedy is away.
For more on Brexit follow Bloomberg on Twitter, Facebook and Instagram, and see our full coverage at Bloomberg.com
Before it's here, it's on the Bloomberg Terminal.
LEARN MORE