U.S.-China Friendship Crucial, Trump Nominee for Ambassador Says
By
Iowa governor Branstad meeting with Chinese diplomats

'There have been a lot of rocky times' between the nations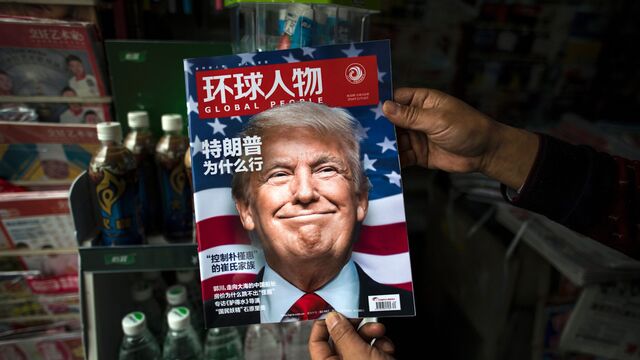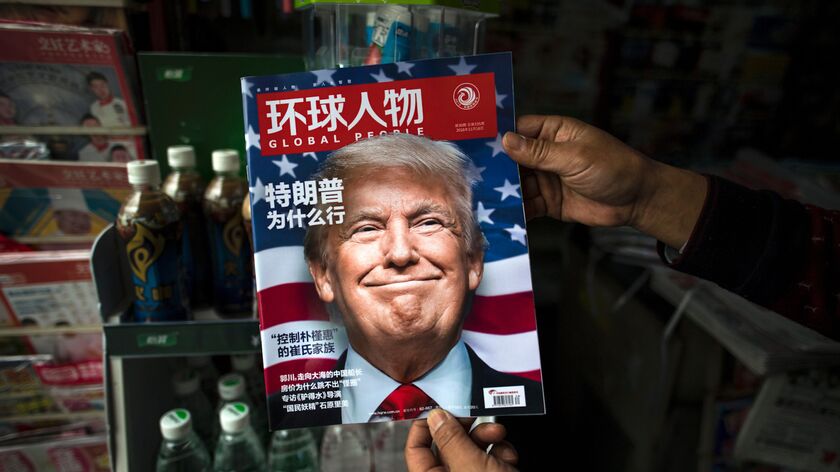 President Donald Trump's pick to be the U.S. ambassador to China emphasized friendship between the countries as he prepared to meet with China's ambassador during a trip this week to Washington.
Cordial ties are "going to be an important thing" between the two nations, Iowa Governor and Trump Nominee Terry Branstad said Thursday in an interview after speaking at a U.S. Department of Agriculture conference in Arlington, Virginia. "If you think of the history there have been a lot of rocky times. It gets worse, and then it gets better. But I hope I can play a constructive role in helping to improve the relations."
Business leaders and traders in China and the U.S. have searched for clues as to how Trump will approach relations between the world's two biggest economies. Treasury Secretary Steven Mnuchin told Bloomberg Thursday there is no urgency to designate China a currency manipulator, contradicting an October pledge by then-candidate Trump to direct Treasury to name China a manipulator on the first day of his administration.
Branstad, who has known Chinese President Xi Jinping for three decades, was seen as a reassuring pick from a U.S. leader who at times has flirted with actions that have the potential to spark a trade war, such as labeling China a currency manipulator. Branstad's confirmation has yet to go before the U.S. Senate.
Early Unease
After early unease between the two countries following the election -- Trump's Dec. 2 conversation with the president of Taiwan, which China considers a renegade province, broke protocol -- diplomatic relations appear to have improved. Trump earlier this month reaffirmed U.S. support for the "One-China" policy.
Still, tensions haven't been completely dispelled. China last month moved to slap tariffs on an ethanol byproduct used as animal feed that's worth about $2 billion to the U.S. agricultural sector. 
The Trump administration will work aggressively to end foreign trade barriers that aren't based on science, while also pursuing more bilateral trade agreements, which the White House sees as potential win-wins for the U.S., Branstad said in his remarks at the USDA conference.
His personal relationship with Chinese officials will help convince them to break down barriers, he said.
Beef Exports
Another goal is to re-open Chinese purchases of U.S. beef, shuttered since the first U.S. outbreak of mad-cow disease in 2003.
"I want to serve it at the embassy to Chinese leadership soon," Branstad said. 

Trump rode to his election victory partly on strong support from voters in rural areas clamoring for an economic turnaround. Farm incomes, which reached a record high in 2013, are expected to fall for a fourth successive year, while debt levels have climbed. Trump and Vice President Mike Pence "better understand the needs of rural America," and the "importance of a level playing field on trade" than the previous administration, Branstad said.
For more on how U.S. farmers are struggling with debt, click here
China is expected to be the biggest buyer of U.S. farm goods this year, with $22.3 billion in purchases of soybeans, cotton and other crops. Canada and Mexico are projected to be the next-biggest buyers. 
Branstad played down prospects of trade disputes with Mexico, saying that Trump "feels the trade imbalance is too great, and that that needs to be closed." Mexican business leaders are meeting with commodity-sellers in Argentina and Brazil to discuss ways to reduce reliance on U.S. corn in response to administration moves to reduce immigration and potentially make Mexican goods more expensive.
Branstad was nominated by Trump to be U.S. Ambassador to China in December.
Before it's here, it's on the Bloomberg Terminal.
LEARN MORE