business
U.K. Banks' Loss of EU Passport a `Major Threat,' LSE Study Says
By
Report warns financial trade could drop by more than 25%

Britain should prioritize free-trade deals with U.S., EU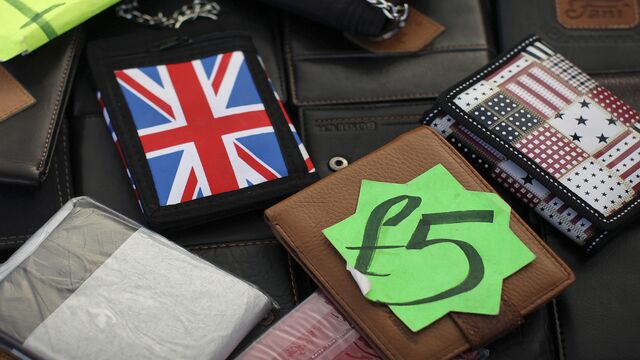 The U.K. government must ensure British financial-services companies don't lose their ease of access to the European Union after Brexit as a "matter of urgency," according to a report backed by high-profile British economists including former Bank of England Deputy Governor Charlie Bean.
The study, compiled by the London School of Economics with input from business leaders, ex-policy makers and academics, says the U.K. needs to retain near-equivalent European Union passporting rights and warned that alternatives are "costly and time-consuming."
It sets out a list of recommendations for Prime Minister Theresa May's administration to bolster growth, including prioritizing free-trade deals with the U.S. and EU. It also encourages the government to boost skills, develop an industrial strategy, and increase competition in finance.
U.K. banks are developing their Brexit plans after May announced in January that the U.K. would leave the EU's single market, likely spelling the end of passporting, where banks seamlessly service the rest of the bloc from their London hubs. The industry appears to have given up on keeping passporting, and some institutions have already warned of job losses and relocation of business. 
The loss of those rights may entail a reduction of over 25 percent in the U.K.'s total financial services trade, the LSE said in its Growth Commission Report.
"Brexit poses a threat to the pre-eminence of the City of London," the group said, referring to the capital's banking center. "The major threat for financial services trade is the loss of passporting rights."
While the U.K. government has made some "welcome" progress on trade deals with Canada and Australia, May must prioritize deals with Britain's largest trading partners, the EU and the U.S., the LSE said. Striking a U.S. free-trade agreement with a focus on reducing non-tariff barriers may provide a blueprint for other bilateral negotiations, it said.
Services companies, the U.K.'s key area of comparative advantage, should be central to an EU deal and a transitional arrangement may help reduce business uncertainty, the commission said.
Before it's here, it's on the Bloomberg Terminal.
LEARN MORE