Barclays Profit Misses Estimates as Bank Nears End of Revamp
By
Firm takes charge on accelerating costs of deferred bonuses

Shares fall as capital strength queried on pension shortfall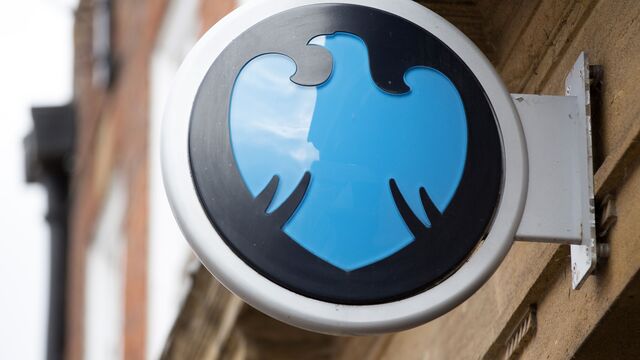 Barclays Plc posted fourth-quarter profit that missed analysts' estimates on a charge for accelerating the costs of deferred bonuses, while the bank signaled progress in efforts to divest its Africa unit and sell off unwanted assets.
Fourth-quarter pretax profit was 330 million pounds ($410 million), compared with a loss of 2.1 billion pounds a year ago, the London-based lender said in a statement Thursday. Adjusted pretax profit of 284 million pounds fell short of the 646 million-pound average estimate of five analysts surveyed by Bloomberg News. The shares fell after analysts questioned a potential shortfall in the banks' pension scheme that could hit capital.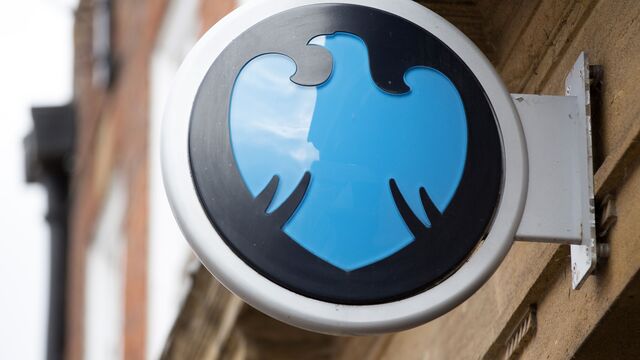 In his first year, Chief Executive Officer Jes Staley rebuffed calls to spin off or radically shrink the investment bank, instead opting to speed up business sales and sell down the firm's African banking stake. The company said Thursday it will close the unit that houses its unwanted assets six months earlier than expected, and that it reached a separation agreement with management of the Africa division.
"Management are continuing to deliver ahead of expectations on the restructuring plan," JPMorgan Chase & Co. analysts led by Raul Sinha wrote in a note to clients. "The next leg of upside is dependent on earnings and dividend growth."
After initially rising to the highest level since Staley took the helm, the shares then plunged as much as 4.4 percent. The stock was down 3 percent to 228.05 pence at 3:51 p.m. in London.
Capital Strength
The firm's common equity Tier 1 ratio, a measure of capital strength, rose to 12.4 percent from 11.6 percent at the end of the third quarter. That surpassed analyst expectations for an 11.8 percent ratio, and Staley said the firm will gain another 0.75 percentage points from the Africa stake sale.
Still, analysts at Exane BNP Paribas raised concerns that potentially escalating contributions to the bank's pension fund could weigh on capital.
"The pension fund could cause a 2.7 billion-pound drag on equity Tier 1 over the next three years, with 1.25 billion pounds in 2017," Exane analyst Jonathan Pierce said in a note to clients after a conference call with Finance Director Tushar Morzaria. The "risk is that with the deficit so much larger than it was three years ago, perhaps almost double, that the contributions actually go up."
Morzaria said on a subsequent call with fixed-income investors that the bank is being "very prudent" with its assumptions about pension obligations and any contributions were already factored into the bank's capital projections.
Ending Overhaul
The bank's 2016 return on equity swung to 3.6 percent from negative 0.7 percent a year earlier, while its cost-income ratio improved to 76 percent from 84 percent. Still, the bank's returns trail its cost of equity, which many analysts estimate at 10 percent.
"We look forward to ending the restructuring of Barclays that's been going on for years in a matter of months, and I think our shareholders will look forward to that," Staley, 60, said in a Bloomberg Television interview. The firm has "resolved the issue of do we have the capital base to manage this bank going forward. I think we do and Africa is going to be an important part of that."

Fixed-income revenue jumped 33 percent to 766 million pounds, while the five major U.S. investment banks collectively posted a 43 percent jump. Analysts at Sanford C. Bernstein and Deutsche Bank AG had expected income at the unit to climb by about 40 percent to 800 million pounds, while those at Credit Suisse Group AG forecast a 52 percent gain to 875 million pounds.
Equities trading revenue climbed 29 percent to 410 million pounds, a bigger jump than analysts expected.
Read more: Barclays joins European firms losing share
The charge on bonus deferrals was 395 million pounds. Banks typically recognize the cost of deferred bonuses only when the awards vest, not when they're first awarded. Barclays said for 2016, it awarded more upfront bonuses and recognized the cost of awards sooner, leading to the charge.
The bank said it's awaiting regulatory approval on the separation agreement with Barclays Africa, which involves the U.K. lender paying 765 million pounds. The firm has sold a piece of its stake in the African lender, but is still the majority owner.
Barclays will reintegrate the 25 billion pounds of risk-weighted assets it expects to have left in its non-core unit at the end of June, instead of a previous target to close the unit with 20 billion pounds at the end of the year. The division will generate about 1 billion pounds of pretax losses this year, the bank said.
"Good progress has been made in winding down the bad bank that has been holding the group back," said Laith Khalaf, a bank analyst at Hargreaves Lansdown. "However, once the bad bank is consigned to the history books, there will be nothing for management to hide behind if the core business is not delivering."