Barclays Joins European Rivals Losing Trading Share to Americans
Donal Griffin and Stephen Morris
European's slice of trading revenue hits lowest since crisis

U.S. firms may take more share if Trump rolls back rules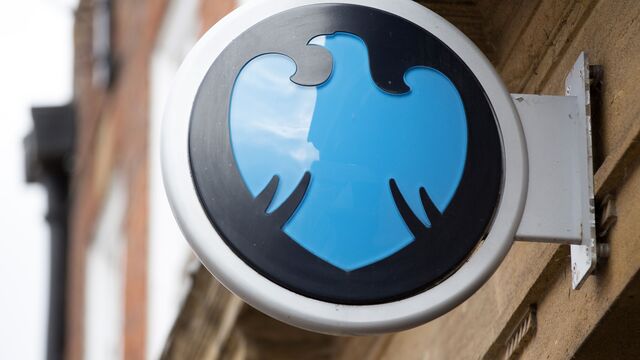 Barclays Plc became the latest European firm to post bond-trading revenue that missed analysts' estimates as the continent's lenders grabbed the smallest share of that business since the financial crisis.
European firms claimed 26 percent of fixed-income trading revenue among nine of the largest global investment banks in 2016, down from 32 percent a year earlier and almost 40 percent in 2011, data from Bloomberg Intelligence show. Their share of equities trading also dropped about 5 percentage points to a post-crisis low.
European banks including Barclays, Deutsche Bank Group AG and Credit Suisse Group AG are firing traders, exiting businesses and shedding assets as they try to overcome legal bills for past misdeeds and meet tougher capital rules introduced since the financial crisis. While the Europeans benefited from a pickup in activity in the second half of 2016, rivals across the Atlantic Ocean such as JPMorgan Chase & Co. and Citigroup Inc. have accelerated their gains in market share -- and may take more if U.S. President Donald Trump rolls back domestic regulations.
"Just as the Europeans are catching hold of the coat-tails of the U.S. banks, they are going to sprint off again as they benefit from the policies of the new administration," said Christopher Wheeler, an analyst in London with Atlantic Equities LLP. "The question is, can the Europeans come back? I'd say probably not."
Revenue Disappointment
After U.S. firms posted a 43 percent jump in fixed-income trading in the fourth quarter -- boosted by volatility and rising rates after Trump's surprise election victory -- analysts ramped up their expectations for results at the four major European investment banks. Each of them fell short.
The American banks have been helped by more stable strategies and executive suites, and fewer questions about their capital levels. The three largest European trading firms have all changed chief executive officers in the last two years and laid out plans to expand in less capital-intensive businesses.

"Whether it's Bank of America or JPMorgan, they are gaining share in capital markets from the European banks," Mike Mayo, an analyst with CLSA Ltd. in New York, said in a Bloomberg Television interview. "U.S. banks have the strongest balance sheets in a generation and they're able to leverage those balance sheets now."
Barclays, led by Chief Executive Officer Jes Staley, posted a 33 percent jump fourth quarter bond trading, less than the 40 percent climb multiple analysts had predicted. The bank's credit-trading unit, which deals in products including corporate bonds, jumped 34 percent to 261 million pounds while the macro unit, which trades derivatives tied to interest rates and foreign exchange, climbed 32 percent to 505 million pounds. The firm's 29 percent jump in equities trading did exceed analysts' expectations.
JPMorgan's Gains
The British bank was the only European firm to post an increase in dollars in 2016 fixed-income, currency and commodities trading, and it lost the least share in trading among those lenders.
"I'm very happy with our FICC performance," Staley said Thursday in an interview with Bloomberg Television. "Fixed-income credit areas of Barclays did very well across 2016."
JPMorgan, the biggest U.S. bank, added the largest slice of revenue last year, improving its share of both bond- and equity-trading, the data show. Staley, 60, worked at the New York-based bank for years and has hired extensively from there since becoming Barclays CEO, including his investment-banking head Tim Throsby.
The overhauls aren't over in Europe. Deutsche Bank CEO John Cryan plans to cut as much as 17 percent of equities-trading staff and 6 percent of fixed-income workers, a person familiar with the matter said earlier this month. Credit Suisse chief Tidjane Thiam plans as many as 6,500 job cuts this year, he told investors Feb. 14. 
"The problem with the Europeans is that they were slower to adapt," Wheeler said in a phone interview. "These management changes and overhauls just illustrate the lack of speed in adapting to the new paradigm."