A Day After Call With Merkel, PSA Chief Talks Jobs With May
By
GM's proposed sale to PSA puts German, U.K. factories at risk

Both Merkel and May keen to be seen protecting their workers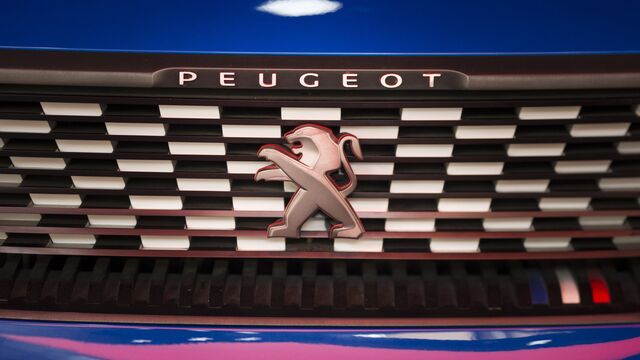 With German and U.K. car jobs on the line, which leader would get to PSA Group Chief Executive Officer Carlos Tavares first?
After two days of trying to find a suitable time to meet in person, Prime Minister Theresa May finally had a phone call with the CEO on Wednesday to make the case for Vauxhall cars. A day earlier, Chancellor Angela Merkel had already had a 30-minute chat with him about protecting Opel workers.

At stake for May is whether, if the French automaker decides to make cuts, Vauxhall could be sacrificed to save Opel. The possibility that politics will play a role cannot be discounted as the U.K. prepares to leave the European Union. The pound has weakened in the wake of the Brexit vote, tickling the interest of foreign buyers such as Kraft Heinz Co.
May and Tavares "discussed the importance the U.K. attaches to Vauxhall's plants at Ellesmere Port and Luton and their shared desire to protect and promote the jobs it supports," the prime minister's office said in an e-mailed statement. "A particular shared goal was strengthening the U.K.'s automotive supply chain."
In Germany, Merkel is taking a keen interest in Opel during her re-election bid. On the day Tavares and Merkel spoke, he also met Opel labor representatives, assuring them that the maker of Peugeot and Citroen cars would honor existing labor agreements. That message was reinforced in the phone call with the chancellor.
The issue for May, who has pledged an industrial strategy that puts communities first, is how to ensure the safety of 40,000 direct and supply-chain jobs if General Motors Co. sells its European unit to the French automaker. Britain will continue its charm offensive on Friday, when Business Secretary Greg Clark is due to meet with Tavares. He traveled to Paris a week ago for talks with French Industry Minister Christophe Sirugue and PSA board members.
Losing the two Vauxhall plants at Ellesmere Port and Luton would also undermine May's argument to lawmakers, voters and businesses that the U.K. economy won't suffer because of Brexit. PSA described the conversation between May and Tavares as "constructive."
PSA said Thursday that the group's earnings jumped 18 percent last year, underscoring its revival three years after being bailed out by the French state and Chinese automaker Dongfeng Motor Co., and buoying its efforts to buy GM.
"We are ready to grab opportunities," Chief Financial Officer Jean-Baptiste de Chatillon said in a conference call. PSA can now "deploy this cash to make profitable investments and invest this money in the best interest of our shareholders."
Ultimately, May might be forced to offer sweeteners to persuade companies to stay put. A jittery Nissan Motor Co. was persuaded to stick to an investment at a plant in northeast England after the government promised to try to maintain tariff-free access to the EU.
— With assistance by Alex Morales, Thomas Penny, and Ania Nussbaum
Before it's here, it's on the Bloomberg Terminal.
LEARN MORE